NEXT STORY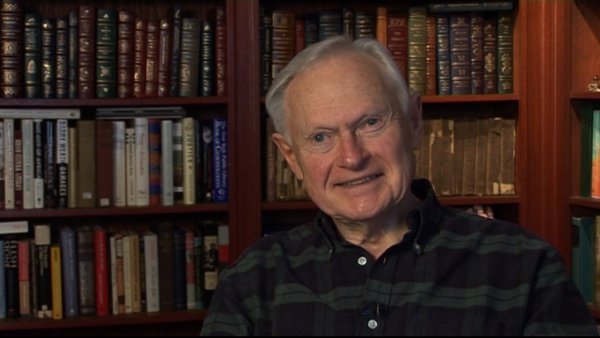 Ageing is an art
Supernatural or just coincidence?
1
...
3
4
5
6
7
And this is the kind of situation Im talking about, in which the first thing youve got to do is restore order. And you do this authoritatively. You know, the residents at St Raphaels, some of them… of course, the gynaecology residents, didnt even know who I was. The general surgery residents did, but not particularly well, because I didnt do a lot of work there, and so the first thing I had to do was restore authority, namely my authority, which was the way of defusing everybodys panic. And then, of course, the first thing I did, they had an incision from the navel to the pubis, because they were working in the pelvis. I just took a knife and whipped open the rest of the abdomen to here, and thats when I realised the blood was coming out of the left upper quadrant, and then I saw the perforated aneurism. From there on in, it was like riding a sled down a gentle slope. It was very exciting.
And I remember coming home that night. It was 3:00 in the morning by the time I got home, because I got in there, lets say, at about 9:30 and there was a lot of cleaning up of that abdomen to do, and then the usual meticulous closure, and I stayed with her in the intensive care unit until she woke up, and a little bit after that. So, I didnt get home until about 2:30, 3:00. And Ill never forget, when she woke up from the anaesthesia, and there I was, standing at the right side of her bed, she looks up at me and she says, Who are you? Of course, she had no idea who I was. Marge Hanson was her name. Wonderful, wonderful lady.
So, you know, sometimes, even for someone like me, who believes in nothing supernatural, you say, why was I at St Raphaels at that strange hour of the night? Why me, of all people, the guy who loves the spleen, has written articles in the surgical literature on the spleen? Probably done more splenectomies than anybody in our little city of New Haven? Was it her devout Catholicism? Was there some great, magnificent, supernatural charm I was carrying in my hand? Well, you know, it was just coincidence, obviously. But of all the people to be there, what a great thing that it was me.
Well, when I came home, lets say it was 3:00, Sarah was asleep. And shell tell you this, because Ive heard her tell other people. She said: he was beaming. He was standing by the bedside. I woke her up, because I had to tell her about this story. She said, it was if his face was bathed in light. It was the most exciting of many, many, many exciting moments Ive had in the operating room. But thats the end of my talking about serious danger. Because, you know, thats the kind of thing that I mean.
Sherwin Nuland (1930-2014) was an American surgeon and author who taught bioethics, the history of medicine, and medicine at the Yale University School of Medicine. He wrote the book How We Die which made The New York Times bestseller list and won the National Book Award. He also wrote about his own painful coming of age as a son of immigrants in Lost in America: A Journey with My Father. He used to write for The New Yorker, The New York Times, Time, and the New York Review of Books.
Title: Supernatural or just coincidence?
Listeners: Christopher Sykes
Christopher Sykes is a London-based television producer and director who has made a number of documentary films for BBC TV, Channel 4 and PBS.
Tags: Hospital of Saint Raphael, New Haven
Duration: 3 minutes, 28 seconds
Date story recorded: January 2011
Date story went live: 04 November 2011