NEXT STORY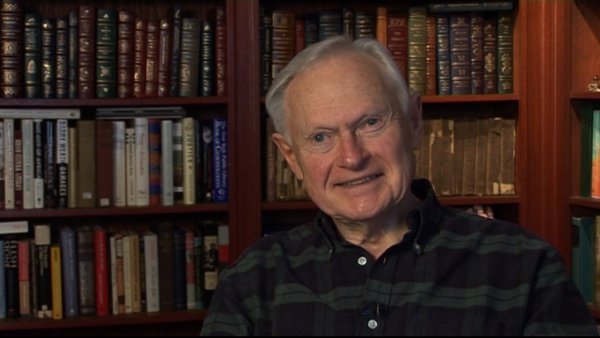 The review of The Art of Ageing
The Uncertain Art
1
...
3
4
5
6
7
It was reviewed in The New York Times by a guy named Epstein. Joseph Epstein. Flashback. Joseph Epstein, for 25 years, had been the editor of the American Scholar. American Scholar is the Phi Beta Kappa, the literary magazine. And I had always read the American Scholar and disappointed in that it was going downhill. The only good essays in it were the essay he wrote in every issue. He wrote it himself, it was a personal essay, very well written, and it got to be that's why people read the magazine, and most of the rest of it was not very well done. So, the executive committee of Phi Beta Kappa fired him, after 25 years. He felt this was his sinecure, they fired him, and they hired a wonderful writer and a brilliant young woman named Anne Fadiman to be the editor. And she got a completely new board of editors and she contacted me, because she had read one or two of my books, and she said, would you be willing, in every issue – there were four issues a year – to write an essay, about 5000 words, that in some way deals with medicine or science?
I said, sure, I'd love to do that. And I titled my series of essays The Uncertain Art, because that's what medicine is to me. We learn how to deal with uncertainty, we have to make compromises very often, but the most important thing is some of our most basic information is really uncertain, and we go with that and we somehow weave it into our decision-making. So, I called it The Uncertain Art.
And sometimes I would write about medical education, sometimes I would write about pumping iron. Sometimes I would write about medical language, sometimes I wrote about medical books. I wrote a couple of issues, a couple of essays, on acupuncture, which I had experienced in China, actually even operated under… no, I didn't operate, I saw some operations under acupuncture anaesthesia. And it was great fun to work with, Anne was great fun and there was great esprit de corps at editorial board meetings. And after 6 years of enormous success with this journal, a new president came in, and I don't know why he did it, but he fired Anne Fadiman, and half of the editorial board, including moi, resigned as a result.
Sherwin Nuland (1930-2014) was an American surgeon and author who taught bioethics, the history of medicine, and medicine at the Yale University School of Medicine. He wrote the book How We Die which made The New York Times bestseller list and won the National Book Award. He also wrote about his own painful coming of age as a son of immigrants in Lost in America: A Journey with My Father. He used to write for The New Yorker, The New York Times, Time, and the New York Review of Books.
Title: "The Uncertain Art"
Listeners: Christopher Sykes
Christopher Sykes is a London-based television producer and director who has made a number of documentary films for BBC TV, Channel 4 and PBS.
Tags: The New York Times, American Scholar, China, Joseph Epstein, Anne Fadiman
Duration: 3 minutes, 2 seconds
Date story recorded: January 2011
Date story went live: 04 November 2011