NEXT STORY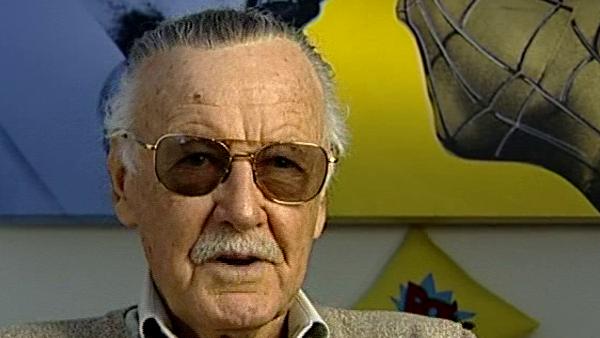 Meeting the beautiful girl I always drew
1
2
3
4
5
After the army I went back to the comic book company, started doing what I had been doing all the time. And then I guess the next important thing was… my marriage. Oh, I should mention though, when I was young I did have a brother… I do have a brother who was born nine years after me. Name is Larry. He kept the name Lieber, so he's Larry David Lieber. And he's a great guy but unfortunately I was nine years older, so it was tough to pal around with him. When he was five, I was 14 and so forth, and as he was getting to be a teenager I was in the army so I never got to know him that well, which is a shame. I wish there hadn't been as much time lapse between us. And I'll get back to Larry later. So, I wanted to get married. I loved girls, I loved dating, I was having a good time. When I got out of the army I took a… 'cause I was making a few bucks at Marvel — it wasn't called Marvel then, it was called Timely Comics — but I… I took a hotel suite. There was a hotel on Broadway called The Alamac, and the hotel suite… it wasn't as fancy as it sounded. It wasn't an expensive hotel but I… I took two rooms instead of renting an apartment, 'cause I figured that maid service, I don't have to clean up and so forth. And I lived at the hotel for a while, and I remember I met a girl. I was coming down in the elevator and there was this gorgeous blond in the elevator. Oh, she was really beautiful, and she was carrying a box that said, Saks Fifth Avenue — the department store. She got out of the elevator. I thought I'd follow her a little bit, and I followed her all the way to Saks. She was exchanging the box, and we started talking. She noticed me following her. And I said, 'Gee, I'm at the same hotel and do you live there?'; 'Yeah I do', blah, blah, blah. We talked. And I thought gee, I'm making a conquest and this is incredible. This is the most beautiful girl in New York and I'm doing pretty well with her. And after she exchanged the fur piece or whatever she was carrying, she went back to the hotel. I went with her and she said, 'Would you like to come up to my room?'… and I thought, I've done well with girls before but never this well. Anyway, it turned out that she was a very expensive call-girl. So I wasn't as good as I had thought. But we did become very friendly, and after a while she would sometimes knock on my door — three o'clock in the morning after a date — and she said, 'Stan, can I stay with you? I'm all mixed-up and I had a lousy evening. I just want to talk'. And after a while, we had… it was like a brother-sister relationship. We became friends, and I learned more about sex from the stories she would tell me, about the things that men asked her to do. Things I never knew were possible. And it was incredible. I got really some education from that girl. Well, later on, I… I said to myself, I'm dating a lot, taking all these girls out and I'm trying to impress them, and spending money on them, and it doesn't mean anything, 'cause after a few weeks, I'm with a new girl, and I'm starting all over again. And if this were my wife and I was exuding all this charm and personality, I'd be building something. It would lead… it would be good but I'm wasting it just on girls that I'll never see again after a while. So I really wanted to get married. Couldn't find anybody that seemed right.
The creative genius of American writer, Stan Lee (1922-2018) brought us 'Spider Man', 'X-Men' and 'The Hulk'. They climbed tall buildings and fought the bad guys, but had normal worries too, about love, acceptance and family. Readers loved them and Marvel Comics, with Lee at the helm, went on to become hugely successful. In 2010 the Stan Lee Foundation was founded to focus on literacy, education and the arts. On January 4, 2011 Lee received the 2428th star on the Hollywood Walk of Fame.
Title: Wanting to get married
Listeners: Leo Bear
Leo Bear is a Hollywood-based features writer. Her background is in news and features writing. Leo spent five years on the entertainment newsdesk at BBC Worldwide before going freelance and moving out to Los Angeles. She specialises in writing lifestyle features, celebrity interviews, health stories and travel features for publications including Eve Magazine, OK! Magazine, Total Film, TV Hits and Conde Nast Gourmet Travel Guide.
Tags: Timely Comics, Alamac hotel, Saks Fifth Avenue, New York, Larry Lieber
Duration: 3 minutes, 58 seconds
Date story recorded: April 2006
Date story went live: 24 January 2008