NEXT STORY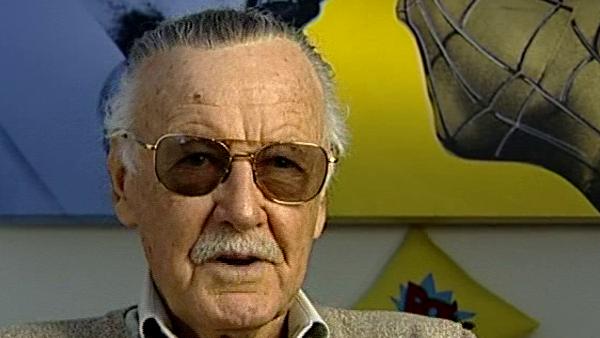 Travelling the world with Marvel
What I'm proudest of about my career
1
2
3
4
5
It's really difficult to say what I'm proudest of in my career. I think probably because Spider-Man is so world famous, the obvious answer would be that I created Spider-Man. But… I think maybe I'm proudest of the fact that I meet so many people who say to me, 'Gee Stan, I've been reading your things since I was very young', of course I hate it when some guy with a grey beard walks up to me and says, 'I've been reading your stories since I was a kid'. A guy who looks like he's 100 years old. But so many people walk up and say, 'I just want to thank you for all the enjoyment you've brought' …and that's made me think of something else. Years ago, when I was writing all these comics, I always felt I was really wasting time. I felt, okay, so I'm making a living with selling comics but, there are people building bridges, and people doing medical research, and people doing things that matter, and I'm writing these stupid little fantasy stories. And it's only been lately, these past 10 years or so, that I've started realizing to most people — and then I realize it applies to me too — to most people, the most important thing is being entertained, getting pleasure out of something. And… and I realize that, for instance, I loved certain television shows, and certain movies and I think of them with such love and kindness and, I wish I could see them again, and they're important to me. And then I began to realize in a way, the people who make the most money are entertainers, whether rock stars, or sports stars, singers and… actors, and I figured, maybe what I'm doing isn't really unimportant. Maybe entertainment is one of the most important things, because there are so many bad things in the world, that if you can entertain somebody for a while it's a good thing. So I think I'm proudest of the fact that maybe some of the things I've done have entertained people. And you know, whether that's Spider-Man, or Sgt. Fury and his Howling Commandos, or The Thing yelling: 'Clobbering time'. Whatever it is, I'm happy that some people have enjoyed it.
The creative genius of American writer, Stan Lee (1922-2018) brought us 'Spider Man', 'X-Men' and 'The Hulk'. They climbed tall buildings and fought the bad guys, but had normal worries too, about love, acceptance and family. Readers loved them and Marvel Comics, with Lee at the helm, went on to become hugely successful. In 2010 the Stan Lee Foundation was founded to focus on literacy, education and the arts. On January 4, 2011 Lee received the 2428th star on the Hollywood Walk of Fame.
Title: What I'm proudest of about my career
Listeners: Leo Bear
Leo Bear is a Hollywood-based features writer. Her background is in news and features writing. Leo spent five years on the entertainment newsdesk at BBC Worldwide before going freelance and moving out to Los Angeles. She specialises in writing lifestyle features, celebrity interviews, health stories and travel features for publications including Eve Magazine, OK! Magazine, Total Film, TV Hits and Conde Nast Gourmet Travel Guide.
Tags: Spider-Man, Sgt. Fury and his Howling Commandos, The Thing
Duration: 2 minutes, 56 seconds
Date story recorded: April 2006
Date story went live: 24 January 2008