NEXT STORY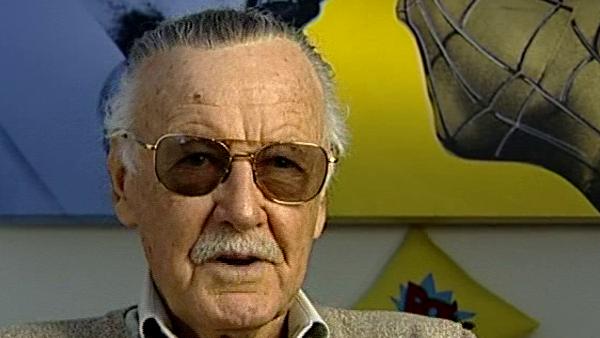 The ranks of Marveldom
Merry Marvel Marching Society
1
2
3
4
5
One thing I tried to do in order to make being a Marvelite fun, was have a club. But again, I don't like to do things in an ordinary way. I didn't want to put a notice in the magazine and say, 'Hey, we've formed a club. Here's a coupon, sign it and join'. I wanted to make it a fun thing. So, I had a contest in my Soapbox. I announced that we were going to form a club. I said I'd give a prize to anybody who could figure out what the name of the club was, and I gave them a hint. The initials were the MMMS. And we got a million letters, they mentioned a million things. Of course none of them could guess the real name, which I finally announced was the Merry Marvel Marching Society. And then I would add of course, 'We don't know where we're going, but we're on the way'. And I tried to make it fun thing. We had a membership card that would go to the member saying, something… I forget the exact words… this will entitle you to absolutely nothing but the privilege of being a Merry Marvel Marcher. And then, to make it very different, something you couldn't get in any other club, I marched most of the staff across the street to a recording studio, and I remember they were grumbling all the way: 'Why do we have to do this? We got our strips to do. What the hell are we following Stan for and what's he got us doing now?' Anyway, we went up to the studio, and we made a recording. We hadn't rehearsed, it was all ad lib. I announced what we were, and who we were, and I introduced Artie Simek, our letterer… I think he played the harmonica for a minute. And I introduced Jack Kirby who said, 'What am I doing here?' It was funny, it was really funny, and the… the members loved it. We sent these records… nobody else got a record like that. And we had a little Merry Marvel Marchers badge that we sent to people, and a certificate that looked like a doctor's certificate, or a graduation certificate, but when you read it… it was all nonsense. But it was very official looking. And… it was a terrible thing because our publisher, after a while — Martin Goodman — he said, 'I don't want the club any more. It's wasting too much of your time'. I said, 'It's great. Everybody loves it and we're having fun'. He said, 'No, no, I want you all to spend time doing the books'. We had to drop it.
Years later, I wanted to try another club so I did the same thing. I came up with the name FOOM which, of course, stood for Friends Of Old Marvel, and we got a lot of members, but again Martin wasn't really behind it and… that dropped. They later tried to do a club when I was no longer there. That was a dismal failure because they didn't do it funny enough. But we should have stayed with the Merry Marvel Marching Society… I still meet people today. I meet men who come over to me with their kids — you know, for an autograph or something — and they say, 'Stan, by the way look. I'm a Merry Marvel Marcher', and the guy'll take the card out of his wallet, you know? Great.
The creative genius of American writer, Stan Lee (1922-2018) brought us 'Spider Man', 'X-Men' and 'The Hulk'. They climbed tall buildings and fought the bad guys, but had normal worries too, about love, acceptance and family. Readers loved them and Marvel Comics, with Lee at the helm, went on to become hugely successful. In 2010 the Stan Lee Foundation was founded to focus on literacy, education and the arts. On January 4, 2011 Lee received the 2428th star on the Hollywood Walk of Fame.
Title: Merry Marvel Marching Society
Listeners: Leo Bear
Leo Bear is a Hollywood-based features writer. Her background is in news and features writing. Leo spent five years on the entertainment newsdesk at BBC Worldwide before going freelance and moving out to Los Angeles. She specialises in writing lifestyle features, celebrity interviews, health stories and travel features for publications including Eve Magazine, OK! Magazine, Total Film, TV Hits and Conde Nast Gourmet Travel Guide.
Tags: Merry Marvel Marching Society, Artie Simek, Jack Kirby, Martin Goodman
Duration: 3 minutes, 8 seconds
Date story recorded: April 2006
Date story went live: 24 January 2008