NEXT STORY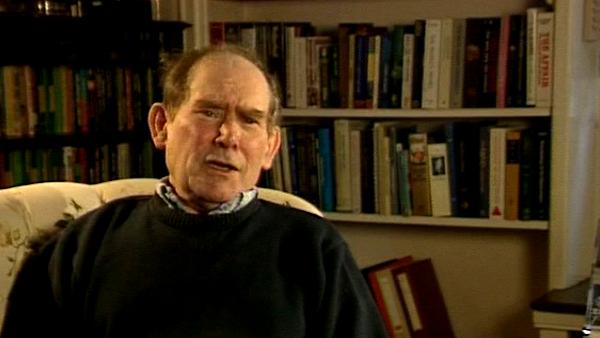 1962: a new lab and a new way of working
The state of biochemistry in Britain
1
...
10
11
12
13
14
...
24
One of the things that I think was… was bad in… in Britain at the time was our very poor abilities in this kind of biochemistry. All the biochemistry was still very old fashioned, I mean, whereas in America the… the people emerging from the laboratories of Ochoa, from Kornberg... had by this time, you know, the huge armoury of materials. You see, Kornberg had a monopoly, well, you know, I don't want to put it like that, but really he had a monopoly of DNA replication because he was the only person who had radioactive triphosphates. And in fact in the Kornberg-Berg Lab, when a student came in, his first job was to make materials for the research, either prepare an enzyme… so the kind of strategic aspect… I mean, today you just phone up a company and buy it, but in those days getting into the technology and getting that tradition, working on protein synthesis, DNA replication, all of the messenger; there was hardly of this in Europe. And it was something that was very poor. And we realised, you know, coming as we did, that we would have to do some of this. So I think it was effectively, you know, the combination of not being able to get into that fast enough, and in fact we resolved thereafter that we would have… we would develop this biochemistry. I mean, Francis was always very keen to do this, but we didn't have the resources in the Cavendish. But when we moved to the new building we built up a lot of this biochemistry capability. But at the time, you know, we could do things, and in a way it was very good, because doing it by biochemistry just seemed awfully brute force. And since I think you had come... we had come to the position of being… prizing ingenuity beyond anything else, and elegance in the sense of being able just to sort of toss it away and do an experiment and say something profound from it – although I think that was more, you know, that was more a put on than reality, in other words a bit exaggerated – but I think that the lack of that kind of impetus, that kind of school of biochemistry, really held things back here.
South African Sydney Brenner (1927-2019) was awarded the Nobel Prize in Physiology or Medicine in 2002. His joint discovery of messenger RNA, and, in more recent years, his development of gene cloning, sequencing and manipulation techniques along with his work for the Human Genome Project have led to his standing as a pioneer in the field of genetics and molecular biology.
Title: The state of biochemistry in Britain
Listeners: Lewis Wolpert
Lewis Wolpert is Professor of Biology as Applied to Medicine in the Department of Anatomy and Developmental Biology of University College, London. His research interests are in the mechanisms involved in the development of the embryo. He was originally trained as a civil engineer in South Africa but changed to research in cell biology at King's College, London in 1955. He was made a Fellow of the Royal Society in 1980 and awarded the CBE in 1990. He was made a Fellow of the Royal Society of Literature in 1999. He has presented science on both radio and TV and for five years was Chairman of the Committee for the Public Understanding of Science.
Listen to
Lewis Wolpert
at Web of Stories
Tags: UK, USA, Europe, Cavendish Laboratory, Severo Ochoa, Arthur Kornberg, Paul Berg, Francis Crick
Duration: 2 minutes, 55 seconds
Date story recorded: April-May 1994
Date story went live: 24 January 2008