NEXT STORY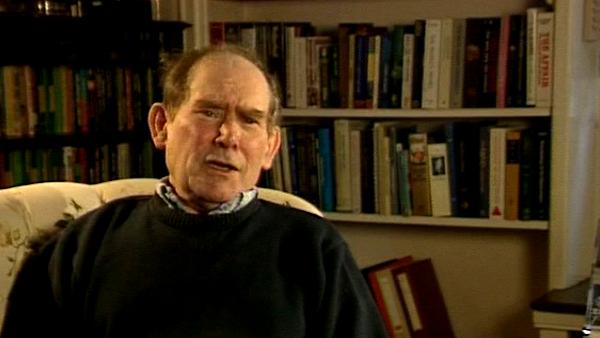 Caenorhabditis elegans: finding drug resistant mutants
Mendelian experiments with behavioural mutants
1
...
14
15
16
17
18
...
24
We then pushed ahead on a number of things simultaneously, and it's the sort of thing that I like to do is to have lots of things to do, so if one gets stuck you go on with the other thing. And we started to master the... we started to master the techniques of serial sectioning. And this work really began with myself, Nichol Thompson and another one of my technicians, Muriel Wigby, who came with me from phage genetics and started to help me to do the nematode genetics. During this time we invented the toothpick method of picking up nematodes. All you needed was a dissecting microscope so you should look at them. There were very remarkable things happened. For example, people said, how do you pick behavioural mutants? What you have, you have a whole lot of nematodes, some of them are mutants, some of them are not. And what turned out is you have to learn what it is. And you do it by the following criteria: anything that looks funny or different, you pick it up and you put it on a little petri dish by itself. If its children are different - show the same difference - well, then it's a mutant because it's inherited, all right. And now you can look... then you have to cross it and make sure you can segregate the mutant in 1/4 of the population. So you then cross it. If you can do a Mendelian experiment with it and get the 3:1 ratio, then you can see the difference. And what I did is I asked people to keep records of their mutant yields, because I kept it on my own, from each kind of... batch of experiments. So you could tell how fast you were learning to discern differences between wild type. This is the kind of experiment of its own. And what happened was our first experiment, we only got two mutants, and the second one we got 10, and the third one we would get about... we... we began to get about 30-40, which was exactly where it plateaus from each batch of plates that you can handle in the cycle - 30-40 mutants. And you plateau and this means you've learnt to discern all of these and you start now to find repeats, and this has happened to everybody in this field.
South African Sydney Brenner (1927-2019) was awarded the Nobel Prize in Physiology or Medicine in 2002. His joint discovery of messenger RNA, and, in more recent years, his development of gene cloning, sequencing and manipulation techniques along with his work for the Human Genome Project have led to his standing as a pioneer in the field of genetics and molecular biology.
Title: Mendelian experiments with behavioural mutants
Listeners: Lewis Wolpert
Lewis Wolpert is Professor of Biology as Applied to Medicine in the Department of Anatomy and Developmental Biology of University College, London. His research interests are in the mechanisms involved in the development of the embryo. He was originally trained as a civil engineer in South Africa but changed to research in cell biology at King's College, London in 1955. He was made a Fellow of the Royal Society in 1980 and awarded the CBE in 1990. He was made a Fellow of the Royal Society of Literature in 1999. He has presented science on both radio and TV and for five years was Chairman of the Committee for the Public Understanding of Science.
Listen to
Lewis Wolpert
at Web of Stories
Tags: Mendelian genetics, Nichol Thompson, Muriel Wigby
Duration: 2 minutes, 51 seconds
Date story recorded: April-May 1994
Date story went live: 29 September 2010