NEXT STORY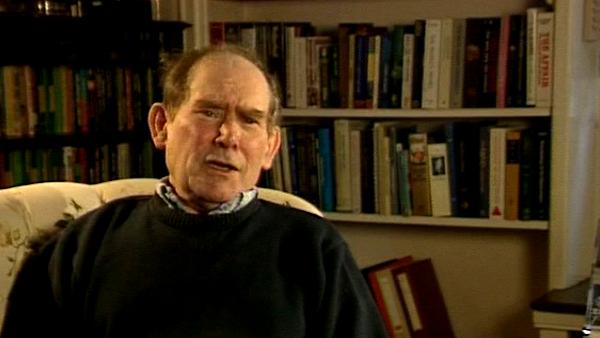 Francis Crick's interest in gradients
Diffusion gradients in development
1
...
14
15
16
17
18
...
24
Well, during this period in the mid and late '60s, Francis had got very interested in gradients. The idea was – and it was one of the things that Lewis Wolpert had put forward as… a new idea in embryology – that cells took up their characteristics from their positions in a gradient field. Now the… the idea of gradients in development is very old. It goes back to the last years of the last century [sic], where in fact gradients were observed in eggs. But this idea was in fact, I think, very novel and Lewis didn't get much interest in this. I can remember finding Lewis in Woods Hole in the late '60s very depressed, saying that he'd given these lectures on gradients and no one had paid any attention to him. At that time I was teaching in Woods Hole and I can remember people discussing questions like, is differentiation a state or a process? And in fact, to try and explain the difference between these, I asked people the… what is the difference between laid-back and mellowing out? Some of… some people may remember these great words of the '60s. And, of course, that's exactly the difference between a state and a process. Mellowing out is a process, and laid-back is a state. Of course, by mellowing out you hope to reach the laid-back state. So this wasn't a… an academic question. However, what Francis got interested in was that the sizes of things – and that's the thing he noticed – were scaled about to what you would expect from a diffusion gradient. And so Francis began to do calculations on this, and indeed began to interest people in experiments.
South African Sydney Brenner (1927-2019) was awarded the Nobel Prize in Physiology or Medicine in 2002. His joint discovery of messenger RNA, and, in more recent years, his development of gene cloning, sequencing and manipulation techniques along with his work for the Human Genome Project have led to his standing as a pioneer in the field of genetics and molecular biology.
Title: Diffusion gradients in development
Listeners: Lewis Wolpert
Lewis Wolpert is Professor of Biology as Applied to Medicine in the Department of Anatomy and Developmental Biology of University College, London. His research interests are in the mechanisms involved in the development of the embryo. He was originally trained as a civil engineer in South Africa but changed to research in cell biology at King's College, London in 1955. He was made a Fellow of the Royal Society in 1980 and awarded the CBE in 1990. He was made a Fellow of the Royal Society of Literature in 1999. He has presented science on both radio and TV and for five years was Chairman of the Committee for the Public Understanding of Science.
Listen to
Lewis Wolpert
at Web of Stories
Tags: Lewis Wolpert
Duration: 2 minutes, 34 seconds
Date story recorded: April-May 1994
Date story went live: 29 September 2010