NEXT STORY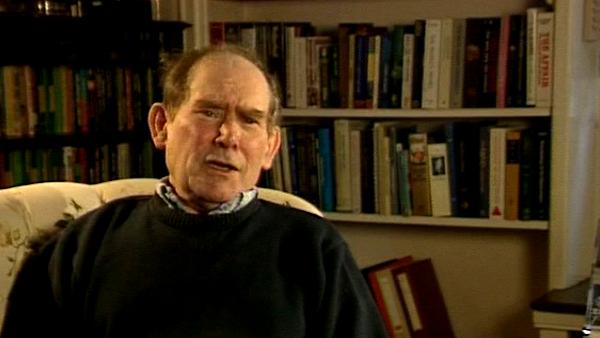 Isolating the gene proteins of the nematodes
Estimating the genetic complexity of Caenorhabditis elegans
1
...
15
16
17
18
19
...
24
Since we had undertaken in Cambridge to build the kind of infrastructure of the work, that is that we had done the complete anatomy, and that later John Sulston did the complete development of the... of the worm, following each cell during development and we had opened up the genetics. That said, by the 1970, '72, when I published the first paper on C. elegans [Caenorhabditis elegans], just said that you know, we would... we would pursue this. But I knew that in fact that one would have to get down to the molecular basis. And of course it just seemed daunting, we hadn't any idea how many proteins were involved... how many proteins were involved. And one of the things that I did was a very early study on C. elegans, which is part of the first paper, which actually tried to estimate the number of genes, estimated the number of indispensable genes. And actually found there were relatively few. And since many people believed there would be tens of thousands and hundreds of thousands, this was very reassuring. Wasn't believed by anybody. I think we rather... we underestimated it a bit, because I think there are lots of genes that are not lethal, so to speak, but are needed. But nonetheless, the idea that you could build something as complicated as a nematode with, say, 10,000 genes, was absolutely not thought possible by many people. And I think this whole thing of trying to estimate the genetic complexity of things has become very important today.
South African Sydney Brenner (1927-2019) was awarded the Nobel Prize in Physiology or Medicine in 2002. His joint discovery of messenger RNA, and, in more recent years, his development of gene cloning, sequencing and manipulation techniques along with his work for the Human Genome Project have led to his standing as a pioneer in the field of genetics and molecular biology.
Title: Estimating the genetic complexity of Caenorhabditis elegans
Listeners: Lewis Wolpert
Lewis Wolpert is Professor of Biology as Applied to Medicine in the Department of Anatomy and Developmental Biology of University College, London. His research interests are in the mechanisms involved in the development of the embryo. He was originally trained as a civil engineer in South Africa but changed to research in cell biology at King's College, London in 1955. He was made a Fellow of the Royal Society in 1980 and awarded the CBE in 1990. He was made a Fellow of the Royal Society of Literature in 1999. He has presented science on both radio and TV and for five years was Chairman of the Committee for the Public Understanding of Science.
Listen to
Lewis Wolpert
at Web of Stories
Tags: Caenorhabditis elegans, John Sulston
Duration: 2 minutes, 11 seconds
Date story recorded: April-May 1994
Date story went live: 29 September 2010