NEXT STORY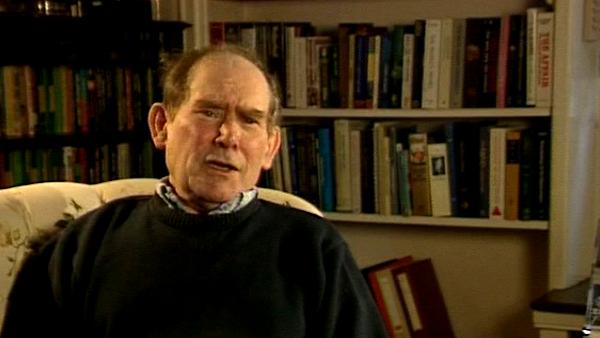 'Leaky' mutants may give clues to the evolution of development
Isolating the gene proteins of the nematodes
1
...
15
16
17
18
19
...
24
I thought in the early '70s we should start to do molecular biology. And that meant isolating gene products. And so we thought, well, we'll start with something that we know about. It turned out that a lot of our mutants were paralysed. And a large number of these mutants had defective muscles. That we could see in the electron microscope. Since a muscle, as anybody who eats meat knows, is the major portion of many animals, it means their proteins were highly abundant, and to a biochemist that's very reasonable. So I said well let's see if any of these genes correspond to the structural proteins of muscle. Those were known because there were a whole group of people called muscle biochemists that had isolated actin, myosin, tropomyosin and so on, and we thought well, let's see if any of our genes control this and then we can start. Later on, we'll come to the genes that control the production of this, but are these structural genes? So we developed methods for growing large quantities of nematodes, and we actually grew them like you grow bacteria. What we did is we grew fermenters of bacteria, then we threw in nematodes and they ate all the bacteria and so we would then harvest the nematodes. And that enabled us to isolate from these animals reasonable quantities of these proteins and begin the long job of finding out which of these mutants corresponded to this. And of course one of the ones we found out is that there was a gene apparently which we'd studied extensively called unc-54, which apparently controlled a major component of the body musculature — the heavy chain of myosin. And a lot of our work then turned, partly to looking at other genes in this, and later we found, Bob Waterston found that another gene controlled — unc-15 — controlled the specification of another protein called paramyosin. And it became very clear in working through this, and by... we were able to prove that that was the structural gene and not another gene that told another gene to make myosin, because we found that physical changes in myosin modif... were specified by the same gene.
South African Sydney Brenner (1927-2019) was awarded the Nobel Prize in Physiology or Medicine in 2002. His joint discovery of messenger RNA, and, in more recent years, his development of gene cloning, sequencing and manipulation techniques along with his work for the Human Genome Project have led to his standing as a pioneer in the field of genetics and molecular biology.
Title: Isolating the gene proteins of the nematodes
Listeners: Lewis Wolpert
Lewis Wolpert is Professor of Biology as Applied to Medicine in the Department of Anatomy and Developmental Biology of University College, London. His research interests are in the mechanisms involved in the development of the embryo. He was originally trained as a civil engineer in South Africa but changed to research in cell biology at King's College, London in 1955. He was made a Fellow of the Royal Society in 1980 and awarded the CBE in 1990. He was made a Fellow of the Royal Society of Literature in 1999. He has presented science on both radio and TV and for five years was Chairman of the Committee for the Public Understanding of Science.
Listen to
Lewis Wolpert
at Web of Stories
Duration: 3 minutes, 2 seconds
Date story recorded: April-May 1994
Date story went live: 29 September 2010