NEXT STORY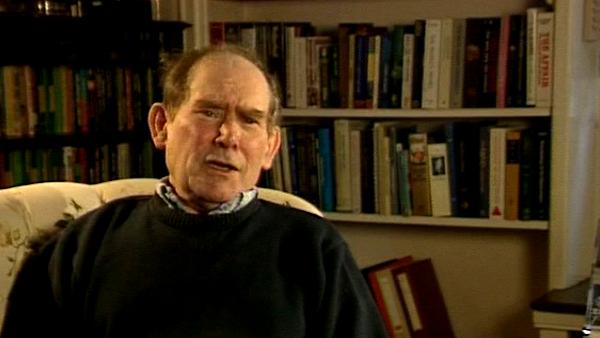 The C paradox inspires Francis Crick to ideas about regulation
Analysis of epistasis within nematodes
1
...
16
17
18
19
20
...
24
By the early years of the '70s the nematode program had become established. Genetics — the basic genetics — had been done and there were now many people exploring other mutants and analysing them in the same way. The anatomy was slowly being completed, and of course many people were looking for systems that they could begin to exploit. And many people came to the lab, isolated various mutants, mapped them and then began to do complementation with them. Apart from looking at the structural changes we could analyse these mutants by putting them in combinations, the so-called analysis of epistasis. Namely if you put two mutations together and the phenotype was like A, then it meant that B had no extra effect and therefore acted after A. And so one could then analyse what came to be called genetic pathways. But the core of it, and it worried me all the time, was how on earth would one ever get down to finding the molecules involved in regulation? If there are proteins like Jacob-Monod, that recognised DNA, and if any of our mutants affected these, how on earth would we actually prove this? And although, as the muscle program was kind of the first approach to use molecular biology, it was kind of token molecular biology, that is, we would actually work with proteins. But it wasn't getting to the essence of... of the molecular basis of development.
South African Sydney Brenner (1927-2019) was awarded the Nobel Prize in Physiology or Medicine in 2002. His joint discovery of messenger RNA, and, in more recent years, his development of gene cloning, sequencing and manipulation techniques along with his work for the Human Genome Project have led to his standing as a pioneer in the field of genetics and molecular biology.
Title: Analysis of epistasis within nematodes
Listeners: Lewis Wolpert
Lewis Wolpert is Professor of Biology as Applied to Medicine in the Department of Anatomy and Developmental Biology of University College, London. His research interests are in the mechanisms involved in the development of the embryo. He was originally trained as a civil engineer in South Africa but changed to research in cell biology at King's College, London in 1955. He was made a Fellow of the Royal Society in 1980 and awarded the CBE in 1990. He was made a Fellow of the Royal Society of Literature in 1999. He has presented science on both radio and TV and for five years was Chairman of the Committee for the Public Understanding of Science.
Listen to
Lewis Wolpert
at Web of Stories
Tags: Jacob-Monod
Duration: 2 minutes, 11 seconds
Date story recorded: April-May 1994
Date story went live: 29 September 2010