NEXT STORY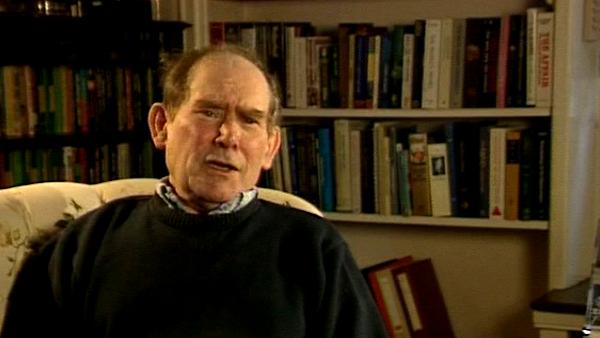 Dealing with the monsters above and the idiots below
The two eras of developmental biology: Before Cloning and After DNA
1
...
17
18
19
20
21
...
24
During this time of course we got into C. elegans [Caenorhabditis elegans], began to clone genes and we cloned the muscle genes and sequenced them, and of course then this opened up in the late '70s, early... early '80s in fact, the whole of the current activity in finding out about eukaryotic cells. So the whole of developmental biology just changed totally. In fact, I wrote an article for a journal — a Trends journal — which was for its 10th anniversary. I think I wrote it in the... about '80... '84 and what I wrote there was that in the history of biological science we can... we can think of two epochs, okay. BC, which stands for Before Cloning and AD, which stands for After DNA. Because at that junction, which dates back now 20 years, 1975... before that point everything seemed hopeless, we'd never get down to the molecular biology of these genes. And now I mean, it's banal. It's commonplace. Everybody can do it, they can clone a gene, they can sequence it, they can say does this look like something I've seen before, and how can I fit this in? So this has clearly opened up large areas of biology to everybody. And there's no doubt about it, that the explosion of this has made developmental biology into a science.
South African Sydney Brenner (1927-2019) was awarded the Nobel Prize in Physiology or Medicine in 2002. His joint discovery of messenger RNA, and, in more recent years, his development of gene cloning, sequencing and manipulation techniques along with his work for the Human Genome Project have led to his standing as a pioneer in the field of genetics and molecular biology.
Title: The two eras of developmental biology: Before Cloning and After DNA
Listeners: Lewis Wolpert
Lewis Wolpert is Professor of Biology as Applied to Medicine in the Department of Anatomy and Developmental Biology of University College, London. His research interests are in the mechanisms involved in the development of the embryo. He was originally trained as a civil engineer in South Africa but changed to research in cell biology at King's College, London in 1955. He was made a Fellow of the Royal Society in 1980 and awarded the CBE in 1990. He was made a Fellow of the Royal Society of Literature in 1999. He has presented science on both radio and TV and for five years was Chairman of the Committee for the Public Understanding of Science.
Listen to
Lewis Wolpert
at Web of Stories
Tags: Caenorhabditis elegans
Duration: 2 minutes
Date story recorded: April-May 1994
Date story went live: 29 September 2010