NEXT STORY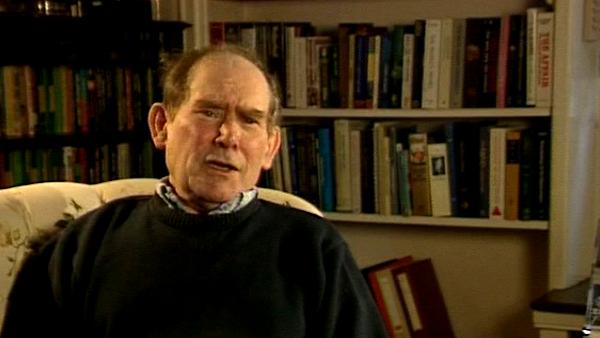 My reasons for choosing Caenorhabditis elegans
Working Routines: Owls and Larks
1
...
19
20
21
22
23
24
My routine used to be as follows. When I was young we divided people into owls and larks. Owls stayed at the lab till midnight because that's when it seemed young molecular biologists would like to work. And they then went home and came in the next morning at 10 or 11 o'clock. Seymour Benzer was an owl. He always worked till… almost right through the night. But then he slept all day. I was both an owl and a lark. That is, I liked to work late at the lab and then come home, and then quite often go in early: 6 o'clock, 5 o'clock. But as I grew older I had to choose, so these days I'm much more a lark, that is, I like to get up very early in the morning, when the whole world is asleep, 4.30, 5.00am, and then I can read, I can work on my computer, I can scribble my little pieces of paper, and I can also do quite a lot of daydreaming there. And then I used to do my experiments in the lab at that time as well, because then by the time everything came in and all the secretaries and then the usual mess of one's life started, I'd already finished my day's work, so I could just relax then and do all this, the rubbish I had to do. So I think that's important, and nowadays of course one has powerbooks and computers that one can carry around with one, and of course I have this, I have a big database in it, and so I spend quite a lot of time doing research as I travel, and in hotel rooms and at home I have my computer and that's all one needs these days.
South African Sydney Brenner (1927-2019) was awarded the Nobel Prize in Physiology or Medicine in 2002. His joint discovery of messenger RNA, and, in more recent years, his development of gene cloning, sequencing and manipulation techniques along with his work for the Human Genome Project have led to his standing as a pioneer in the field of genetics and molecular biology.
Title: Working Routines: Owls and Larks
Listeners: Lewis Wolpert
Lewis Wolpert is Professor of Biology as Applied to Medicine in the Department of Anatomy and Developmental Biology of University College, London. His research interests are in the mechanisms involved in the development of the embryo. He was originally trained as a civil engineer in South Africa but changed to research in cell biology at King's College, London in 1955. He was made a Fellow of the Royal Society in 1980 and awarded the CBE in 1990. He was made a Fellow of the Royal Society of Literature in 1999. He has presented science on both radio and TV and for five years was Chairman of the Committee for the Public Understanding of Science.
Listen to
Lewis Wolpert
at Web of Stories
Tags: Seymour Benzer
Duration: 2 minutes, 15 seconds
Date story recorded: April-May 1994
Date story went live: 29 September 2010