NEXT STORY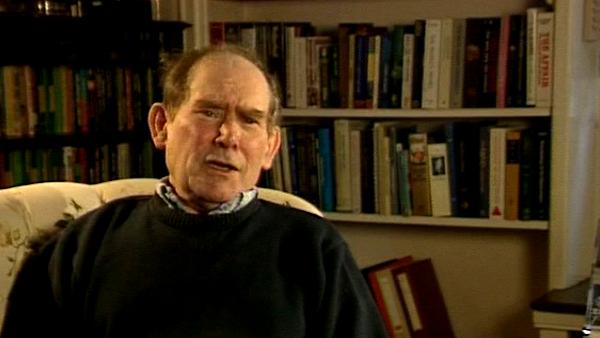 Realising my lecturers knew nothing
The beginning of my interest in biochemistry
1
2
3
4
5
...
24
In my, in my second year I went up to the medical school where I did Anatomy and Physiology, and that was the beginnings really of, of a new kind of interest, because physiology, I just found totally remarkable. Actually, what I found interesting there was, what is now called biochemistry and- And was there biochemistry as such? It was taught as part of physiology. We did a little bit of biochemistry as it was called, which were largely sort of tests for- of urine for glucose. There was a kind of standard thing which every medical student went to. I have to say that the teaching in medicine in South Africa was based on the Scots system, and they aimed to produce someone who could leave the medical school and do everything in medicine and so we had a lot of courses there which I'll come to in a moment. But there were two people, there were a number of people, when I came to do second year medicine, that I found very, very stimulating. One was Joe Gilman, and since he's played quite a big role in mine and other people's lives, he needs something of his own, but I'll come back to that if you- we can leave that. So- but the one thing that I think you will- that I learnt during this which I found, is that this is the first time I came to realise my teachers knew nothing. And this had come because I discovered a book which is up there on the shelf- no, no- and which is called "Perspectives in Biochemistry".
South African Sydney Brenner (1927-2019) was awarded the Nobel Prize in Physiology or Medicine in 2002. His joint discovery of messenger RNA, and, in more recent years, his development of gene cloning, sequencing and manipulation techniques along with his work for the Human Genome Project have led to his standing as a pioneer in the field of genetics and molecular biology.
Title: The beginning of my interest in biochemistry
Listeners: Lewis Wolpert
Lewis Wolpert is Professor of Biology as Applied to Medicine in the Department of Anatomy and Developmental Biology of University College, London. His research interests are in the mechanisms involved in the development of the embryo. He was originally trained as a civil engineer in South Africa but changed to research in cell biology at King's College, London in 1955. He was made a Fellow of the Royal Society in 1980 and awarded the CBE in 1990. He was made a Fellow of the Royal Society of Literature in 1999. He has presented science on both radio and TV and for five years was Chairman of the Committee for the Public Understanding of Science.
Listen to
Lewis Wolpert
at Web of Stories
Tags: South Africa, Perspectives in Biochemistry, Joseph Gillman
Duration: 2 minutes, 22 seconds
Date story recorded: April-May 1994
Date story went live: 24 January 2008