NEXT STORY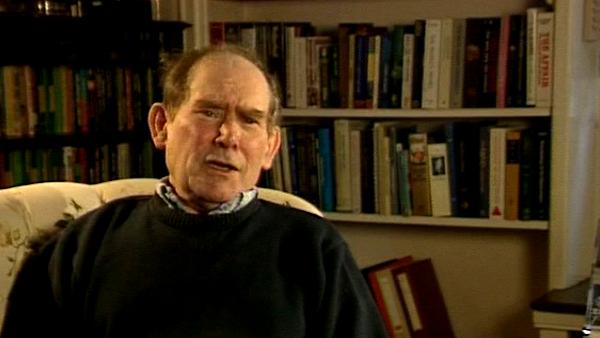 Differences between human and fish DNA
Human Genome project generates new funds for science
1
...
20
21
22
23
24
Now, I had by this time, by 1986, decided… had left the MRC [Medical Research Council], the... the Laboratory of Molecular Biology although I was still physically housed in it and I had a unit of my own, which I decided I would do the human genome in the UK, for the simple reason that I'd just been given a Jeantet Award which had a research fund of about £300,000 which I could use any way I liked. And so I had this – I've still got some of this money left actually – and so I started to hire people and we began to pursue our approach to it. And our approach was not to attempt to sequence the human genome, but to do it in the old way of looking for the genes. Now, the best way to look at genes was of, course, to look at their copies, cDNA. And the idea was, well, let's go and start to characterise cDNAs and sequence them, because each of those is a gene, and then what we should do is to put them on the map. Now, mapping became the dominant thing and mapping was wrong. Let me just… the reason it was wrong, from the point of view of a pure geneticist like myself, the map is – just happens to be one way to index the mutants – the map is only required if you wish to operate on that organism in the real world, if you want to understand human genetic disease or you want to breed better plants, you need genetic maps. But if you want to understand human biology you need genes. And we could accomplish both by finding genes and putting them on a map. It seemed to me to be such a straightforward thing, to construct what I said right at the beginning was: let's construct a gene map, because that's what geneticists do. No, we had to have enormous discussions as to whether this was going to be a physical map or a genetic map or… or this kind of map, or… or the other. There's only one map that you need, which is where… how… give us the genes and tell us where they are. That was the task. Now it took a… I did start this, but without very much funding and spent a lot of time trying to negotiate a special programme in this country, which I managed to do. And in fact did something which I think is totally remarkable for the '80s, which was actually to generate some new money for medical research. Because right throughout this period the government had been whittling away at the funds for research, and we actually created new money. And the thing that I'd like to say is the greatest benefit that ever brought is that if you simply today go to some laboratories you will see the number of young people, students and post-docs that this brought into the field. The human genome research, rather than being a kind of big science factory, boring, has turned out to have attracted the most interesting and I think the brightest of the scientists are coming to this, because I think they recognise that this is fundamental biology of the highest form and I think genome research is… is what it's going to do, is going to go that way.
South African Sydney Brenner (1927-2019) was awarded the Nobel Prize in Physiology or Medicine in 2002. His joint discovery of messenger RNA, and, in more recent years, his development of gene cloning, sequencing and manipulation techniques along with his work for the Human Genome Project have led to his standing as a pioneer in the field of genetics and molecular biology.
Title: Human Genome project generates new funds for science
Listeners: Lewis Wolpert
Lewis Wolpert is Professor of Biology as Applied to Medicine in the Department of Anatomy and Developmental Biology of University College, London. His research interests are in the mechanisms involved in the development of the embryo. He was originally trained as a civil engineer in South Africa but changed to research in cell biology at King's College, London in 1955. He was made a Fellow of the Royal Society in 1980 and awarded the CBE in 1990. He was made a Fellow of the Royal Society of Literature in 1999. He has presented science on both radio and TV and for five years was Chairman of the Committee for the Public Understanding of Science.
Listen to
Lewis Wolpert
at Web of Stories
Duration: 4 minutes, 12 seconds
Date story recorded: April-May 1994
Date story went live: 29 September 2010