NEXT STORY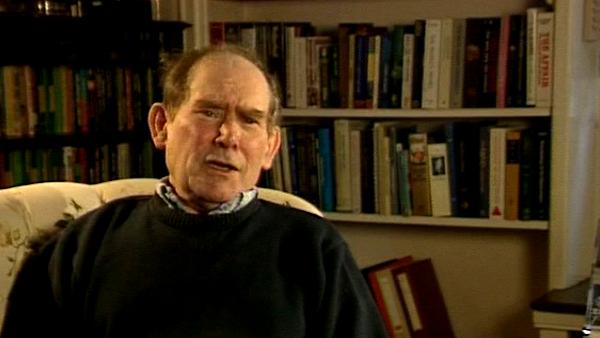 Fugu: the puffer fish genome
Differences between human and fish DNA
1
...
20
21
22
23
24
Now, the tale of what happened with the cDNA program and what happened in America, that's been written about. I think the Americans did create it, did turn it into a… did make it banal – that's the only word that I could use – by commercialising it, but the project still remains. But what I thought I would do is go and do something different. And so I had come to the conclusion a long time ago that the human genome was full of junk. And I propagated this widely, making very carefully the distinction between the two kinds of rubbish, namely, junk which is rubbish that is kept, and garbage that is rubbish that is thrown out. It turns out that most languages use two distinctive words to… to specify this kind of rubbish. In Japanese it's Gomi, which is dust, rubbish you throw out, and Garacuta which is junk that you keep. And… and of course you… if there is rubbish in your genome, it must be junk because if it were garbage it wouldn't be there. So by trying to press this and by trying to persuade people that this problem has to be done in stages, because I would be asked questions at lectures, how do you know there isn't any… there's nothing important in the junk? And aren't you worried? And I would say, no, I'm not worried at all, because I believe in leaving problems to the next generation. So you may be worried, but not me. I'm not worried at all. So I think by trying to get a perspective of what we should do first and not worry about what we were going to do at the end of the day, that is… that is… and I therefore felt that it was… I must try and do something different. So I asked the question, which is a question I've always asked myself: is there an animal somewhere, that may not have acquired all this junk? You know, a vertebrate. Not a pervertebrate, but a vertebrate that hasn't acquired this junk. And of course, easy to ask the question if you know the answer. And of course it's easy to ask the question if you know the answer. And I knew the answer, because at Woods Hole in the late '60s I had taught courses which was essentially on the C paradox, it worried me... worried me that there seemed to be organisms that had too much DNA. And as part of this I did a… I rotted my mind by reading in the fantastic library of the Woods Hole… the Woods Hole Ocean… the Woods Hole Marine Bio Lab. And I'd… and I knew of the journal because I'd been a reader of it for many years. It's a journal which I say is not a nudist magazine, it's called The American Naturalist, and it's a… and in this there were these… there were these papers by Heingardner. Heingardner had measured the DNA content of many species of fish. And this paper, published in 1968, it's 25 years ago, I knew – I had a copy of it, right – and I knew there were fish. Now, not only did I know that these were fish, but in fact, that fact had been widely… it was published, it's published in a calendar that had been given out by a company selling instruments. It's in many textbooks.

[Q] Sydney, I'm terribly sorry, you haven't told us what is the material.

The fish is that – what they had shown is that amongst all of these fish, there were fish which had DNA contents about a 10th of that of man, it's an 8th of that of man, eight times smaller genomes. Now, at the time, if you asked anybody, what do you think about this fish with eight times less DNA than man, the answer was, that's clearly all the fish deserve. And I reckon they are, you know… I reckon I'm eight times more complicated than this fish. So we had no idea of what all this DNA content meant then, we were only at the beginnings of repetitive DNA and so on. And a…second paper was published in 1983 which was a cot curve on a similar group, members of fish, that was published there – I knew about that – and that showed also that the cot curves are remarkably like that that John Sulston and I did with C. elegans [Caenorhabditis elegans] which has very little repetitive DNA – 90% unique. So I thought, it's possible to do – this fish may be the right thing to do.
South African Sydney Brenner (1927-2019) was awarded the Nobel Prize in Physiology or Medicine in 2002. His joint discovery of messenger RNA, and, in more recent years, his development of gene cloning, sequencing and manipulation techniques along with his work for the Human Genome Project have led to his standing as a pioneer in the field of genetics and molecular biology.
Title: Differences between human and fish DNA
Listeners: Lewis Wolpert
Lewis Wolpert is Professor of Biology as Applied to Medicine in the Department of Anatomy and Developmental Biology of University College, London. His research interests are in the mechanisms involved in the development of the embryo. He was originally trained as a civil engineer in South Africa but changed to research in cell biology at King's College, London in 1955. He was made a Fellow of the Royal Society in 1980 and awarded the CBE in 1990. He was made a Fellow of the Royal Society of Literature in 1999. He has presented science on both radio and TV and for five years was Chairman of the Committee for the Public Understanding of Science.
Listen to
Lewis Wolpert
at Web of Stories
Duration: 5 minutes, 52 seconds
Date story recorded: April-May 1994
Date story went live: 29 September 2010