NEXT STORY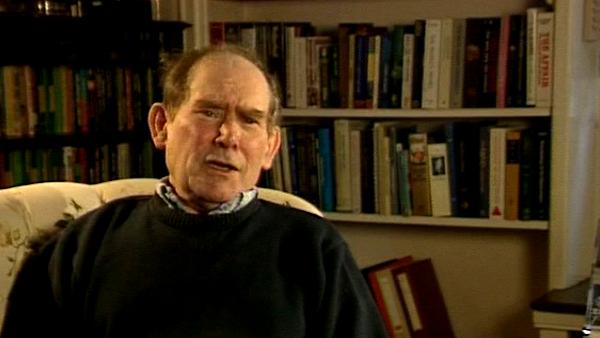 Ways to approach science
1
...
20
21
22
23
24
[Q] Sydney, have you got any insights into your own creativity, or into the creative process? Because you have been very creative, you must have thought about it.
Well… well, you ask about insights into creativity. Now, this is a subject that preoccupies a lot of people because of course everybody would like to be creative and everybody wants to know where can they get it from. I mean, you know, if you could get a packet of creativity and buy it somewhere, that would be the ideal thing. I don't… I think one of the things about creativity is not to be afraid of saying the wrong thing. I think that's terribly important. Too many people are brought up, especially in our culture, that everything should be rational, should be worked out, and that daring ideas, you know, shouldn't be uttered simply because they are most likely to be wrong the first… the first time around. And I think the other answer to creativity is that, I mean… daydreaming is terribly important, but the essence of science is to bring it… to realise it, to implement it. And I think one of the things about creativity is to absolutely know where and how one could actually prove this. Now, I know there's a lot spoken about Popper's approach to this, in which one should actually work out ways of… of disproving one's theory. Of course Popper I don't think is too… too cognisant of the psychology of scientists. He may know something about the philosophy of science, but you find me a scientist who's actually going to sit down and work a way out of disproving his results. Because most of us, realising the pernicketiness of nature and the unreliability of nature, have to work hard to prove our results. Because the first time an experiment is done it's likely not to work. Not because the theory is wrong, but just because the whole entropic universe is reaching us instantly we start to dabble in it. So I think it takes quite a lot of… part of creativity is actually something which is a bit irrational, which is a feel that this is the right thing. And that one will go to some lengths, actually, to realise it.
South African Sydney Brenner (1927-2019) was awarded the Nobel Prize in Physiology or Medicine in 2002. His joint discovery of messenger RNA, and, in more recent years, his development of gene cloning, sequencing and manipulation techniques along with his work for the Human Genome Project have led to his standing as a pioneer in the field of genetics and molecular biology.
Title: Thoughts on creativity
Listeners: Lewis Wolpert
Lewis Wolpert is Professor of Biology as Applied to Medicine in the Department of Anatomy and Developmental Biology of University College, London. His research interests are in the mechanisms involved in the development of the embryo. He was originally trained as a civil engineer in South Africa but changed to research in cell biology at King's College, London in 1955. He was made a Fellow of the Royal Society in 1980 and awarded the CBE in 1990. He was made a Fellow of the Royal Society of Literature in 1999. He has presented science on both radio and TV and for five years was Chairman of the Committee for the Public Understanding of Science.
Listen to
Lewis Wolpert
at Web of Stories
Duration: 3 minutes, 7 seconds
Date story recorded: April-May 1994
Date story went live: 29 September 2010