NEXT STORY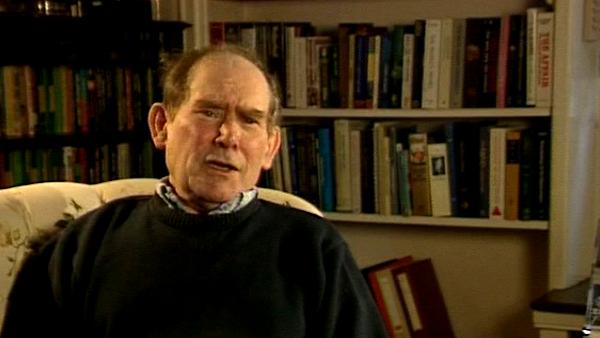 The balance between ignorance and knowledge
1
...
20
21
22
23
24
Now, I mean, I'm doing something now which is quite interesting because it's… it has involved turning things upside down. And I think turning things upside down is something that we are not encouraged to do by our culture. Our culture has now imposed upon us that we should start at point A and proceed by the… by logical steps to B, C and D. But, you know, it sometimes is useful to ask whether in fact the effect is actually the cause, if I can put it that way. And what would it be like if indeed what you think is the outcome is actually the cause of the predecessor, just putting it in a very general way. So I think inversion is… is sometimes a very useful way of being able to see things from another point of view. Of course, what people should realise is that this… it takes also some kind of iron censor within oneself, that is, one should not fall in love with one's theories. They should be treated as mistresses to be discarded once the pleasure is over. That is what I think is… is a very important thing, and it's one of the characteristics of science that you must be ruthless towards your loved ones. When they go ugly, kill them. Get rid of them. Too much of science is… is dominated by people who fall in… of course, it's a way of falling in love with yourself, basically, and are very reluctant to give it up. Even though everything is strained at… at the… the joint. I mean, I once invented a thing called 'Occam's broom', or 'Occam's brush', as we say, and that is the hypothesis which has the fewest of things you sweep under the carpet to leave it consistent. And I think that one cannot go on sweeping things up under the carpet, you know, once the carpet has got an altitude of about 10 feet. So I simply… I simply believe that it takes… it takes a kind of mixture of… I've always felt that science makes completely contradictory demands on the people that work on it. It asks you to be… to be highly imaginative, yet it asks you to put on blinkers and drive through brick walls if necessary to get to the answer. It asks you to be passionate about invention, but it also asks you to be ruthless and cut off your own hand if it comes to that. And I think there are very few people that can combine this kind of… these opposites into one person. And looking at my students I've often found that all the characteristics of the one half are in one student, and all the characteristics of the other half are in the other student. So there are brilliant people that can never accomplish anything. And there are people that have no ideas but do things. And if only one could chimerise them – join them into one person – one would have a good scientist. Perhaps that's why science has to operate as a group, as a social unit. So I think that… and I can only say that to me the way I do my thinking is to bounce lots of balls in my head, bounce, bounce, bounce. And if you go on bouncing you begin to notice that sometimes two are bouncing together. Those I think are the connections we have to make, and that means that you've just got to go on thinking about things, and if it were like this what would be the outcome, and that I think's a very important thing to do in biology.
South African Sydney Brenner (1927-2019) was awarded the Nobel Prize in Physiology or Medicine in 2002. His joint discovery of messenger RNA, and, in more recent years, his development of gene cloning, sequencing and manipulation techniques along with his work for the Human Genome Project have led to his standing as a pioneer in the field of genetics and molecular biology.
Title: Ways to approach science
Listeners: Lewis Wolpert
Lewis Wolpert is Professor of Biology as Applied to Medicine in the Department of Anatomy and Developmental Biology of University College, London. His research interests are in the mechanisms involved in the development of the embryo. He was originally trained as a civil engineer in South Africa but changed to research in cell biology at King's College, London in 1955. He was made a Fellow of the Royal Society in 1980 and awarded the CBE in 1990. He was made a Fellow of the Royal Society of Literature in 1999. He has presented science on both radio and TV and for five years was Chairman of the Committee for the Public Understanding of Science.
Listen to
Lewis Wolpert
at Web of Stories
Duration: 4 minutes, 32 seconds
Date story recorded: April-May 1994
Date story went live: 29 September 2010