NEXT STORY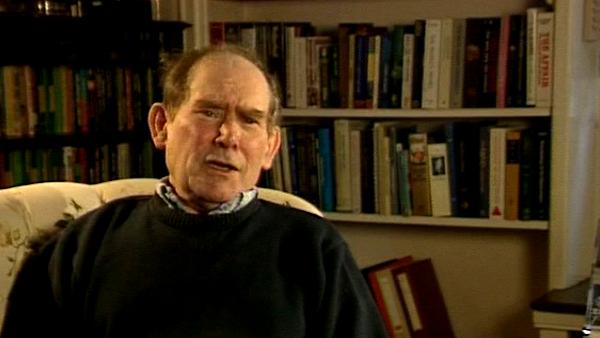 My failures
1
...
20
21
22
23
24
[Q] What about if one was to ask you what your… what would you regard, what would you like to be remembered for as your greatest achievement? And then your… if you think there's one area in which you've really failed.

Well, I think the… I mean, the thing that I think is the most… well, I've had many different kinds of achievement. I think the C. elegans [Caenorhabditis elegans] is a monumental achievement. I think it generated, you know, a kind of industry of science. But if I think what is the intellectual achievement, then I think it would be in the classical genetics of rII, and the two things are the triplet nature of the genetic code, and of course the whole of decoding suppression triplets. So, I think that is what I would like myself to say that had some intellectual content and was in fact, if I were to… to use words like brilliant – was brilliant in that it shone in that sense. I think the messenger RNA experiments is something I will be remembered for, for the simple reason that, I think, historically it came at an important time and bridged something that at least in the minds of most people was proving a complete block to further advancement. Without that concept… and, of course, what drove in came from many sources, and my contribution was just one little thing on that, but in fact I think my great contribution to that was to find a way of doing a decisive experiment. And that, I think, is… now when I look back on that experiment, some of the things we in our Popperian enthusiasm wished to disprove now appear so ludicrous that no… people wonder, why did you want to disprove that proteins were made on DNA? I mean, surely this was such a ridiculous… but, of course, people who knew nothing entertained that as a possibility. We didn't know what it was and so eliminating, you know, those possibilities was very important. And I think that messenger RNA will be the thing. And of course, the thing that… and I think that that is… and, you know, usually that comes from the heroic period of both the subject and the heroic period of one's own life. And of course, heroes, especially if they are unsung at the beginning, is always a great thing to be. I've always felt much more confident in myself if I were outside the mainstream. Being a rebel – or as I was once called an enfant terrible, although nearly close to the age of 70 it's pretty hard to maintain that position – but being a rebel has always appealed to me, largely because I'm convinced that the… that the standard parts of any activity are already petrified at the core. And therefore being a rebel is a… is… it's a cheap way of… of getting out of being conventional. And of course unsuccessful rebels never live to be known. The successful rebels are condemned to be the conventional people of the future. You know, as I once said, it is remarkable how young Turks quickly turn into old Greeks. And I think the… and I think the… and I think to try and escape from that… that role has certainly been one of my great ambitions. And that is why perhaps I now am changing my field more frequently. I calculate if I go on at this rate and live long enough I'll be in a new field every week.
South African Sydney Brenner (1927-2019) was awarded the Nobel Prize in Physiology or Medicine in 2002. His joint discovery of messenger RNA, and, in more recent years, his development of gene cloning, sequencing and manipulation techniques along with his work for the Human Genome Project have led to his standing as a pioneer in the field of genetics and molecular biology.
Title: My greatest achievements
Listeners: Lewis Wolpert
Lewis Wolpert is Professor of Biology as Applied to Medicine in the Department of Anatomy and Developmental Biology of University College, London. His research interests are in the mechanisms involved in the development of the embryo. He was originally trained as a civil engineer in South Africa but changed to research in cell biology at King's College, London in 1955. He was made a Fellow of the Royal Society in 1980 and awarded the CBE in 1990. He was made a Fellow of the Royal Society of Literature in 1999. He has presented science on both radio and TV and for five years was Chairman of the Committee for the Public Understanding of Science.
Listen to
Lewis Wolpert
at Web of Stories
Tags: Encoded Combinatorial Chemistry
Duration: 4 minutes, 43 seconds
Date story recorded: April-May 1994
Date story went live: 29 September 2010