NEXT STORY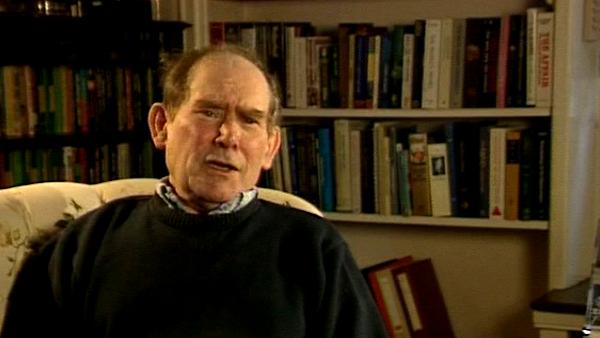 Geology: expedition with Alexander du Toit
1
2
3
4
5
6
...
24
So in the army – the 25th Field Ambulance – we would go to camp on weekends. That is, we would collect trucks in Johannesburg at two o'clock on… and meet at two o'clock on Saturday afternoon, go out to one of the army camps, and then of course come back on Sunday evening and that during the holidays, which was during July – it was still very cold, especially at the height of Johannesburg – we would go for a two to three week camp. And one of the camps we went to was out in the bush so we could spend a bit of time doing some archaeology on the side and here we would do exercises and manoeuvres and actually bring people in. I rose to the rank of corporal actually, but I think I was too young to be promoted any further than that, and I served my time and I learnt how to drive. And I also became a cook with a man called Cecil Luck, whom was a lecturer in the physiology department – a very interesting man who went out to Uganda to teach there and of course returned to South Africa when that changed the way it did. But he was a physiologist and he was in fact in charge of the cooking, and of course I should hesitate to say that that's where I learnt how to cook – possibly that's where I learnt how not to cook – but that is just one the things that one learnt, and it also… and all of this, having grown up in a small town which had… in which the big scene… the big feature were all these mine dumps; that is the dumps of all the sand and clay that had come from extracting gold. These yellow mine dumps, flat, completely artificial. The only place one had ever seen was Germiston Lake, which was in fact the remnants of an old mine. The whole idea of getting right out into... into the bush was amazing. I mean that already happened in going out to Sterkfontein and it happened more and more with the army camps. And then, of course, later on as we went on more and more archaeological expeditions… so this opened up this whole incredible country, and coming from a small, urban thing where the… everything… there was no nature, no… nothing to see, this was one of the most incredible eye-openers of the time.
South African Sydney Brenner (1927-2019) was awarded the Nobel Prize in Physiology or Medicine in 2002. His joint discovery of messenger RNA, and, in more recent years, his development of gene cloning, sequencing and manipulation techniques along with his work for the Human Genome Project have led to his standing as a pioneer in the field of genetics and molecular biology.
Title: The Army camps
Listeners: Lewis Wolpert
Lewis Wolpert is Professor of Biology as Applied to Medicine in the Department of Anatomy and Developmental Biology of University College, London. His research interests are in the mechanisms involved in the development of the embryo. He was originally trained as a civil engineer in South Africa but changed to research in cell biology at King's College, London in 1955. He was made a Fellow of the Royal Society in 1980 and awarded the CBE in 1990. He was made a Fellow of the Royal Society of Literature in 1999. He has presented science on both radio and TV and for five years was Chairman of the Committee for the Public Understanding of Science.
Listen to
Lewis Wolpert
at Web of Stories
Tags: Johannesburg, Germiston, Germiston Lake, Sterkfontein
Duration: 3 minutes, 20 seconds
Date story recorded: April-May 1994
Date story went live: 24 January 2008