NEXT STORY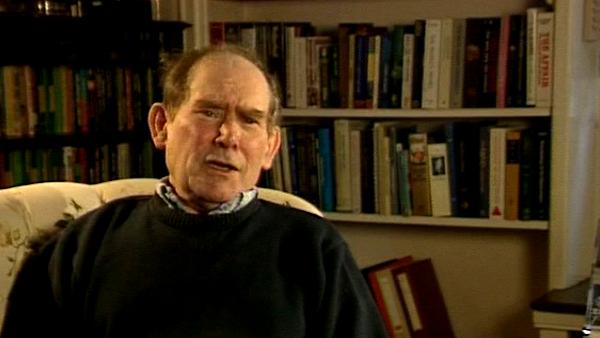 Main elements of modern molecular biology
Seymour Benzer: the end of the classical gene
1
...
5
6
7
8
9
...
24
At Cold Spring Harbor that summer I met another important person in the history of all of this, and that is Seymour Benzer. Seymour was there and with his family, and he had just completed the very first bits of analysis of the RII gene of the bacteriophage, and Seymour had, as we… as we once remarked, I was carrying a whole lot of amino acid sequences and he was carrying these four… five mutants mapped in a single line. What Seymour had discovered was that he could very readily isolate these mutants in this bacteriophage, but he had discovered that there was a host on which they didn't grow, and therefore he could do recombination at ultra-fine resolution. So he could go for genetic saturation. He could run a gene into the ground. And I immediately saw from what he had there, and indeed this is what he pointed out: that the classic theory of the gene could now be broken.
Now, I think it's quite important to try to understand what the classic theory of the gene is. The gene had been thought to be at once an integral unit of function, an integral unit of recombination and an integral unit of mutation. Now, what did this mean? This means you could not recombine within genes, you could only recombine between genes, so the old idea that the genes were like beads on a string, and it was in the string that you could make recombinations, so the gene was indivisible as a unit of recombination. It was also indivisible as a unit of mutation so that everybody had ideas of genes being in different states and you could think of it that if a gene was like a ball, which most people had the idea of that, then the ball had slightly different shapes for all that were called the alleles. Now already in the literature, in drosophila and in aspergillus, there was information that things that would have been considered as a functional gene, that is carried out one function, were already sub-divisible and so to distinguish these from good alleles they called them pseudo-alleles. That is… and now they wondered whether in fact these were sub-genes you see because the paradox is that if you say the gene is the unit of recombination you can't recombine within a unit of function, then if you can of course, then you have to now kind of break that down a bit. Now what Seymour did is by showing that he could get hundreds of mutants in a gene eventually, that they could all... should get recombination, he actually reduced the classical gene to an absurdity and basically what he showed is that physically the resolution that he was getting on the DNA of this bacteriophage was equivalent to the resolution – the physical resolution – of base pairs on DNA. Of course we had some ideas of how much DNA there was in a phage and he could say he was on the same scale.
South African Sydney Brenner (1927-2019) was awarded the Nobel Prize in Physiology or Medicine in 2002. His joint discovery of messenger RNA, and, in more recent years, his development of gene cloning, sequencing and manipulation techniques along with his work for the Human Genome Project have led to his standing as a pioneer in the field of genetics and molecular biology.
Title: Seymour Benzer: the end of the classical gene
Listeners: Lewis Wolpert
Lewis Wolpert is Professor of Biology as Applied to Medicine in the Department of Anatomy and Developmental Biology of University College, London. His research interests are in the mechanisms involved in the development of the embryo. He was originally trained as a civil engineer in South Africa but changed to research in cell biology at King's College, London in 1955. He was made a Fellow of the Royal Society in 1980 and awarded the CBE in 1990. He was made a Fellow of the Royal Society of Literature in 1999. He has presented science on both radio and TV and for five years was Chairman of the Committee for the Public Understanding of Science.
Listen to
Lewis Wolpert
at Web of Stories
Tags: Cold Spring Harbor Laboratory, Seymour Benzer
Duration: 4 minutes, 23 seconds
Date story recorded: April-May 1994
Date story went live: 24 January 2008