NEXT STORY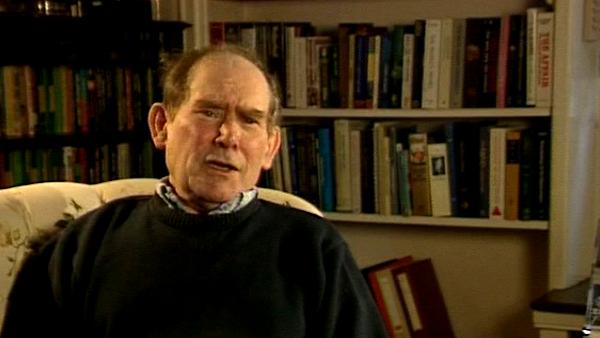 The MRC lab at Cambridge: Computers and determining structures
The MRC lab at Cambridge: X-ray crystallography
1
...
7
8
9
10
11
...
24
In Cambridge, the laboratory as it was then called in the '50s – the Unit, the MRC Unit for the Molecular Structure of Biological Systems. This had been set up by the MRC for Max Perutz some years ago with the idea that crystallography could be of importance for medical research. The Medical Research Council was in fact persuaded by Keilin, who was a very formidable scientist – David Keilin – and of course who was interested in iron proteins. David Keilin discovered the cytochromes in the '20s, and this unit had been set up with the unlikely program of determining the structure of protein molecules by X-ray crystallography, which just seemed totally impossible for things of that size. And of course this was something that Max had worked on and of course there were forerunners, namely Bernal. Now, technically this was very difficult to do. First of all, the data were very hard to record, because the X-ray sources were not powerful enough. And so one of the things that became a part of that group – and that's why they were in the Cavendish Laboratory – was in fact to develop the physical instrumentation to do this. And of course this is where the rotating anode tube had been invented so that a more intense source of X-rays became available and so these crystals could be photographed. Now, one of the problems in doing X-ray crystallography is of course what's called the phase problem. What you measure is the amplitude of the wave and that is the square, but you don't know whether it's minus or plus. And if you have to look at, say, 400 reflections, this means you have two to the four hundred possibilities and so you can't do it in any other way but to determine phase. And for a long time the haemoglobin work that Max was doing just went very slowly, and in fact nearly all the work done up to almost the last time was wrong. In fact, Francis started by working on haemoglobin Pattersons and came to the conclusion it was a waste of time. Jim came to the lab to do X-ray crystallography on tobacco mosaic virus in the lab, because he thought that he could try and tell something about this. So Jim Watson came here. John Kendrew had joined Max Perutz after the war and he had started to work on another protein called myoglobin.
South African Sydney Brenner (1927-2019) was awarded the Nobel Prize in Physiology or Medicine in 2002. His joint discovery of messenger RNA, and, in more recent years, his development of gene cloning, sequencing and manipulation techniques along with his work for the Human Genome Project have led to his standing as a pioneer in the field of genetics and molecular biology.
Title: The MRC lab at Cambridge: X-ray crystallography
Listeners: Lewis Wolpert
Lewis Wolpert is Professor of Biology as Applied to Medicine in the Department of Anatomy and Developmental Biology of University College, London. His research interests are in the mechanisms involved in the development of the embryo. He was originally trained as a civil engineer in South Africa but changed to research in cell biology at King's College, London in 1955. He was made a Fellow of the Royal Society in 1980 and awarded the CBE in 1990. He was made a Fellow of the Royal Society of Literature in 1999. He has presented science on both radio and TV and for five years was Chairman of the Committee for the Public Understanding of Science.
Listen to
Lewis Wolpert
at Web of Stories
Tags: Cambridge University, the MRC Unit for the Molecular Structure of Biological Systems, MRC, 1920s, Cavendish Laboratory, Max Perutz, David Keilin, John Desmond Bernal, Francis Crick, James Watson, John Kendrew
Duration: 3 minutes, 19 seconds
Date story recorded: April-May 1994
Date story went live: 24 January 2008