NEXT STORY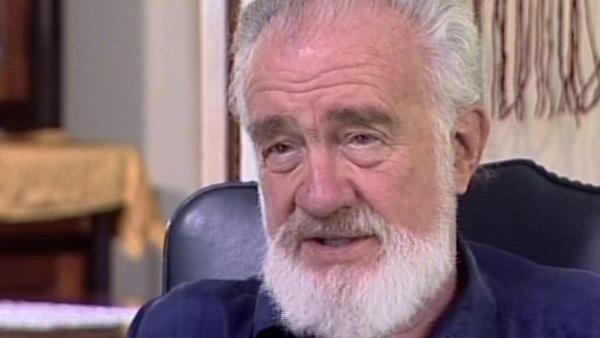 Getting fired from Cornell
The differences between students at Wayne State and Cornell
1
2
3
4
5
6
...
10
Then the black section was… was very… was very tough and very violent. I ended up spending a fair amount of time there because I had a friend who… who played piano and he played in… in a… in a black joint, and the bouncer there knew us right away — who knew us — would always tell us, 'You… you take a seat over there', so he could keep his eye on you; and if you said, 'Well, I wanted to sit with these people', and he'd say, 'Oh yes sure, fine, you go over there'. He was always very well dressed, he was a former heavy weight contender who… who I think had killed a man, hitting him once, and his… his fists were now registered as weapons. He could… he couldn't hit anybody, although now and then he would throw somebody out of the bar. But anyway you know, you had… you had this… and… and there was lots of black music going on there, big… you know, big musicians, really terrific stuff.
All these different nationalities had their own neighborhoods and… and they sort of preserved their past. It was a hell of an interesting place. I was thinking of the black s… I had a black student, he came… it was a beginning writing class. He came, and he was… he seemed very surly. He was as big, or bigger, than that… the guy I was talking about in the brig, and… and he seemed a lot meaner, and, you know, finally I think, I guess… I guess I asked him to stay after class and I asked him, you know, 'Why are you here, what's this about?' And he told me he came from… from the, you know, the roughest part of the black area, it was called Paradise Valley, and where, you know, most of the… most of the girls were prostitutes and sort of had to be, and he'd got drafted and had gone to Korea and there was a Korean woman near where they were fighting or where they were stationed who had a daughter who I think had… who was quadriplegic — a child — probably under 10 and she would bring her out and sell her to the soldiers, and he had bought; and he wanted to write about that, and you knew he never would be able to. He finally stopped coming.
But it… it was wonderful having this kind of students. I loved… you know, I had taught at Cornell before there where everybody… the students had no experience beyond having spent their parents' money and they'd had every kind of advantage all their lives. They were pathetic in their own way because they had never had any experience with coping with the world, but they had been told: 'We're sending you to the best and most expensive school there is; you've got to come out of there ready to kill the world'. And they didn't even know, you know… they felt completely helpless. So… so… and they... they were pathetic in a way. They… they would go to classes and so forth and then every weekend they would get hopelessly drunk and they would bring in girls from other schools and they would have these orgy weekends and that was really… that was really very… you know, that was… that was pathetic in its way. Well...but when the students came in… in the class, they… they just opened their notebook and you were supposed to tell them the word of God; and so that was how I was used to teaching.
American poet WD Snodgrass, entered the world of poetry with a bang winning several awards, including the Pulitzer Prize, for his first collection of poetry, Heart's Needle. A backlash followed his controversial fifth anthology "The Fuehrer Bunker", but in recent years these poems have been reassessed and their importance recognised.
Title: The differences between students at Wayne State and Cornell
Listeners: William B. Patrick
William B. Patrick is a writer and poet who lives in Troy, New York. Among his work are the poetry volumes "We Didn't Come Here for This" and "These Upraised Hands", the novel "Roxa: Voices of the Culver Family" and the plays "Rescue" and "Rachel's Dinner". His most recent work is the non-fiction book "Saving Troy", based on the year he spent following the Troy Fire Department.

Mr. Patrick has been Writer-in-Residence at the New York State Writers Institute and has taught at Old Dominion University, Onondaga Community College, and Salem State College, and workshops in Screenwriting and Playwriting at the Blue Ridge Writers Conference in Roanoke, Virginia. He has received grants from the Academy of American Poets, the National Endowment for the Arts, the Massachusetts Artists Foundation, and the Virginia Commission for the Arts.
Tags: Wayne State University, Cornell University, Paradise Valley, Korea, Korean War
Duration: 4 minutes, 18 seconds
Date story recorded: August 2004
Date story went live: 24 January 2008