NEXT STORY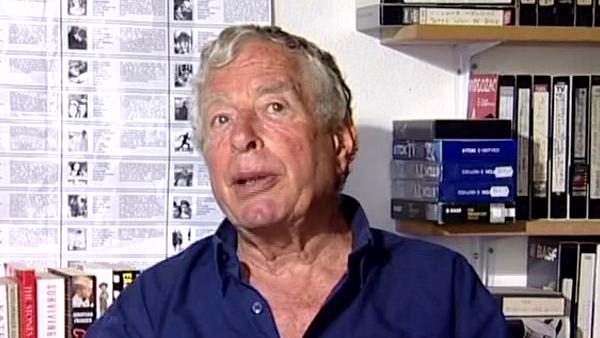 The Ballad of the Sad café: Vanessa Redgrave
The Ballad of the Sad café: Problems on the set
Walter Lassally
Film-maker
1
...
19
20
21
22
23
...
27
The last film I made with Merchant Ivory was The Ballad of the Sad café, which was filmed in Texas on a ranch... Nelson, Willie Nelson. Willie Nelson's ranch. And they'd built a special set there which already existed in part. It was adapted from a Western street into the street of a little town somewhere in the mining area. And it was very good. It was very suitable for what we needed. And Simon Callow was the director and we had a lot of discussions in London before I set off for America. And we both admired John Ford and we both admired Night of the Hunter, the Charles Laughton film, and we had a lot of discussions about how to... how that film would be tackled. How The Ballad of the Sad café would be tackled. And I set off fairly confidently that things would be okay. But in fact, it turned out that Simon Callow, who's a well-known theatre director, didn't actually know a lot about decoupage. And very early on in Texas we ran into a problem where a scene had been programmed for three... scheduled for four days. And I said, 'We don't need four days to shoot this scene'. And he said, 'Oh yes, it's very complicated, it has all this parallel action going on'. Which would've been complicated if it had been on the stage, but wasn't at all complicated to my mind, in a film. And he couldn't see that.
And again, we were in a situation where there were very few really experienced people, and his assistant director was very inexperienced, and all he could say was, 'Mr. Callow, you tell me what you want and I'll give it to you'. But he wasn't able to advise him and say, 'Look, Simon, you really don't need four days for this scene, we can easily do it'. In the end we did it in a day and a half. But that sort of problem came up fairly unexpectedly... Well, quite unexpectedly, because Simon is a very intelligent person, very talented, and it's the last thing that I expected, to have these fairly simple, technical problems. But it went more or less all right... the shoot went more or less all right. There were certain altercations and problems, during the shoot, but not an awful lot. And I was able to incorporate a little mini tornado that happened one night, because we were always on the set. So it's nice to be able to incorporate chance happenings that you can only do, like the storm in Electra, that you can only do because you happen to be there all the time. If some freak weather condition appears, you can make use of it, if you're lucky. And some luck, as I've already said, is essential. Vanessa... also we had our moments of friction, but it always was all right the next day. She'd cook spaghetti for everybody and it was fine.
Born in Germany, cinematographer Walter Lassally (1926-2017) was best known for his Oscar-winning work on 'Zorba the Greek'. He was greatly respected in the film industry for his ability to take the best of his work in one area and apply it to another, from mainstream to international art films to documentary. He was associated with the Free Cinema movement in the 1950s, and the British New Wave in the early 1960s. In 1987 he published his autobiography called 'Itinerant Cameraman'.
Title: "The Ballad of the Sad café": Problems on the set
Listeners: Peter Bowen
Peter Bowen is a Canadian who came to Europe to study and never got round to heading back home. He did his undergraduate work at Carleton University (in Biology) in Ottawa, and then did graduate work at the University of Western Ontario (in Zoology). After completing his doctorate at Oxford (in the Department of Zoology), followed with a year of postdoc at the University of London, he moved to the University's newly-established Audio-Visual Centre (under the direction of Michael Clarke) where he spent four years in production (of primarily science programs) and began to teach film. In 1974 Bowden became Director of the new Audio-Visual Centre at the University of Warwick, which was then in the process of introducing film studies into the curriculum and where his interest in the academic study of film was promoted and encouraged by scholars such as Victor Perkins, Robin Wood, and Richard Dyer. In 1983, his partner and he moved to Greece, and the following year he began to teach for the University of Maryland (European Division), for which he has taught (and continues to teach) biology and film courses in Crete, Bosnia, and the Middle East.
Tags: The Ballad of the Sad café, Night of the Hunter, Electra, Willie Nelson, Simon Callow, Charles Laughton
Duration: 2 minutes, 45 seconds
Date story recorded: June 2004
Date story went live: 24 January 2008