NEXT STORY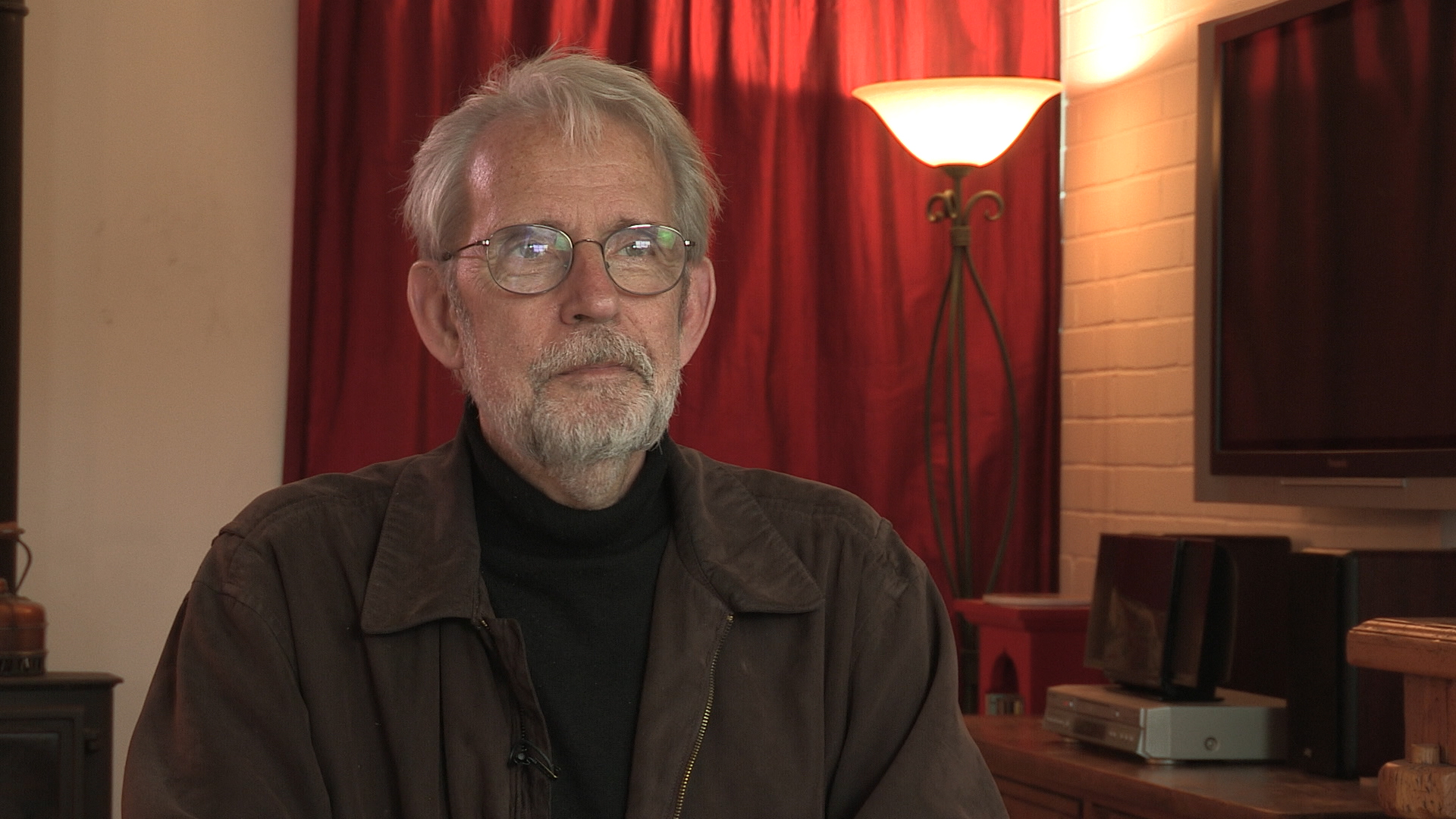 'Li' – unintentional things of magical quality
Tension between Haskell Wexler and Francis Ford Coppola
1
...
11
12
13
14
15
...
32
Shooting on [The] Conversation started at the end of November in 1972, Haskell Wexler was the cinematographer and Francis [Ford Coppola] and Haskell had worked together just recently on American Graffiti, which was shot that summer. And Haskell had been called in to work on the film because George was working with two camera operators and there was no director of photography on American Graffiti, to begin with. It was all going to be done in purely natural light. And, as a result, there were problems with focus because the depth of field that you work with, especially at that time under such low light conditions, where you can't really see what it is that you're photographing, and the plane of focus is very restricted.
And so after a week of shooting, Francis called Haskell, who was a friend of George's, in fact, had gotten George [Lucas] involved going to film school back eight years earlier. Haskell came in and saved the day. I mean, he came in and became the director of photography on the film. The two camera operators remained. But they were relieved of the responsibility of lighting the film. And Haskell just added judiciously to the light to allow the focus, the plane of focus to expand, while keeping it still looking naturalistic. So, the choice of Haskell to work on The Conversation was almost inevitable, given their recent history. And yet in retrospect Haskell had second thoughts about the screenplay. And once they started shooting, those second thoughts became third thoughts. He didn't like the Harry Caul character and felt that that was going to be very frustrating for an audience that that character was too hesitant about things, that you simply had to engage with the story and make the story happen faster and be more exciting. And this ran against Francis's intention, which was to blend a certain murder-mystery story with a character study, which almost by its definition is slower paced.
This tension came to a head about a month later and the issue had nothing to do with script. It was about the concept of backlight. And Francis had chosen a location for the Robert Duvall office, the director in an office building in San Francisco that had windows, floor to ceiling windows and Francis wanted the light to seem to come from outside. He didn't want to supplement the light inside. And this meant that whoever the cinematographer was, Haskell in this case, had to struggle with the exterior light and how to get detail in the foreground characters. It's just a natural dilemma to any of those circumstances that... You know, even when you're taking a still photograph of your family and you have strong backlight, you come up against that problem. So there they were confronting this problem and I wasn't present at the time but apparently words were exchanged. The situation got heated and the result was that... It was coming up for Christmas and Francis declared that the film was going to stop shooting over the Christmas holidays and that Haskell was not going to come back after Christmas.
And a new cinematographer joined the team, Bill Butler, who had shot Francis's earlier film, The Rain People. So they had a... And Haskell was... Haskell just died recently but Haskell was one of the world's great cinematographers and he had a definite strong personality and was not afraid of expressing his personality strongly. And that naturally came in contact with Francis, who has a similar strong personality. Bill Butler is more accommodating. He's a perfectly wonderful cinematographer but his personality is: yes, let's make it work. And not, you know, he's more concerned with what is actually right in front of us, rather than these other issues, whatever they might be.
So, the film [The] Conversation progressed forward. It never really recovered the lost time and that was another reason why the film had to be abandoned with ten pages yet to shoot. And which... That problem landed in our lap editorially and we did what we could to solve the problem, given the footage that we had. And ultimately, to knit everything together, we just needed this one extra shot.
Born in 1943 in New York City, Murch graduated from the University of Southern California's School of Cinema-Television. His career stretches back to 1969 and includes work on Apocalypse Now, The Godfather I, II, and III, American Graffiti, The Conversation, and The English Patient. He has been referred to as 'the most respected film editor and sound designer in modern cinema.' In a career that spans over 40 years, Murch is perhaps best known for his collaborations with Francis Ford Coppola, beginning in 1969 with The Rain People. After working with George Lucas on THX 1138 (1971), which he co-wrote, and American Graffiti (1973), Murch returned to Coppola in 1974 for The Conversation, resulting in his first Academy Award nomination. Murch's pioneering achievements were acknowledged by Coppola in his follow-up film, the 1979 Palme d'Or winner Apocalypse Now, for which Murch was granted, in what is seen as a film-history first, the screen credit 'Sound Designer.' Murch has been nominated for nine Academy Awards and has won three, for best sound on Apocalypse Now (for which he and his collaborators devised the now-standard 5.1 sound format), and achieving an unprecedented double when he won both Best Film Editing and Best Sound for his work on The English Patient. Murch's contributions to film reconstruction include 2001's Apocalypse Now: Redux and the 1998 re-edit of Orson Welles's Touch of Evil. He is also the director and co-writer of Return to Oz (1985). In 1995, Murch published a book on film editing, In the Blink of an Eye: A Perspective on Film Editing, in which he urges editors to prioritise emotion.
Title: Tension between Haskell Wexler and Francis Ford Coppola
Listeners: Christopher Sykes
Christopher Sykes is an independent documentary producer who has made a number of films about science and scientists for BBC TV, Channel Four, and PBS.
Tags: The Conversation, American Graffiti, Haskell Wexler, Francis Ford Coppola, George Lucas, Bill Butler
Duration: 5 minutes, 48 seconds
Date story recorded: April 2016
Date story went live: 29 March 2017