NEXT STORY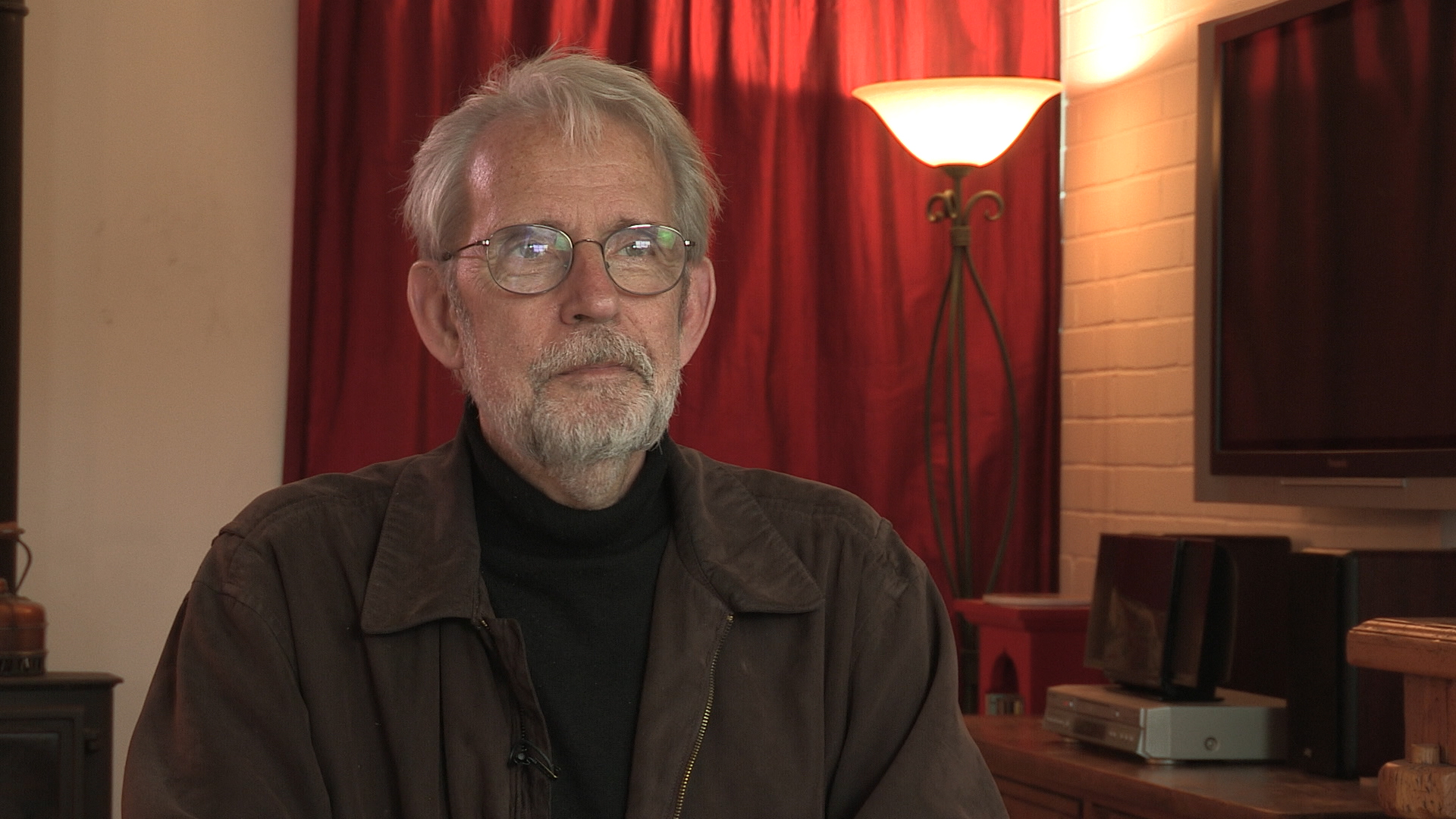 An American in England
Dialogue and sound effects are like the moon and the stars
1
...
12
13
14
15
16
...
32
When The Conversation came out, it got very good reviews and people would come up to me and say, 'Wonderful sound on the film.' And of course you take the compliment wherever you get it but I thought, 'Yes, but I'm not aware of doing anything really different than I do on any film. Why are they saying that?' And one explanation, which is obvious and very true, is that this is a film about a sound man and so people think about sound, whereas in most films the subject is not about a sound man and so you don't think about the sound.
So this film upfront asks you, because of what this man does for a living, it asks you to think about sound. And so people are paying attention to something that they normally don't pay attention to. And if you've done good work, and I hope I did good work on all my films, but if you've done good work and people start paying attention to it, then they will come up to you afterwards and say, 'Very good sound.' But I was not used to hearing this because sound is mostly just an anonymous companion in the background. Certainly not consciously appreciated by most people who've seen a film. But then I thought also that the structure of the film is, in fact, rather unusual. And what is also unusual is that I didn't realize this while I was working on the film. But at the halfway point of the movie – once the party at Harry's warehouse dissipates, and Harry wakes up the next morning, from that point on to the end of the film – nobody really talks, there's not much dialogue from that point to the end of the film. There are a few phone calls and people say, 'You can't go in there', or, 'Stop', or, 'What are you going to do with her', but there is not the kind of extended back and forth conversation that there is in the first part of the film.
And we were talking earlier about encoded sound and embodied sound and one of the other aspects of encoded sound, like language, is that when you are processing language, it is like a hungry cuckoo bird in that it eats all of the worms that are on offer. And you allow spatial location to be driven by the visual but you also don't pay conscious attention to anything that is not dialogue, for the most part. And my analogy for this is that it's like the night sky. And on a moonlit night, the stars are there, presuming you're out in the country where there isn't too much spillage from city lights. The stars are there but because the moon is present and a focus of your attention, you pay more attention to the moon and the stars are a kind of a silent chorus on either side of the moon. When the moon is not there and it's just stars, then you look and say, 'Look at all the stars.'
And dialogue plays the role of the moon and stars play the role of the sound effects. So in a series of scenes where there is dialogue, your focus is on the dialogue and the stars are there but you're not paying real attention to them. When the moon goes away, when the dialogue goes away, as it does at the midpoint of The Conversation, then you start to pay attention to those former supporting actors, the stars or the sounds effects. And if the filmmakers have done a good job, which we hope we did, and there is meaning in those sound effects, you will pull the meaning out of what is being offered to you, which is not dialogue but sounds effects. And, if all of that works, you are grateful to the sound effects and then you compliment who, that you know did the sounds effects. So I'm happy to receive compliments from it but it is not a complicated soundtrack, which is a virtue in itself, I guess.
In those days, I think, the maximum number of tracks running at any one point is probably ten or 11. On Apocalypse Now we would have 100 or 200 tracks running simultaneously, where it all had to be balanced with each other. Whereas in this case there's the dialogue and there were a few sound effects. There's Harry's coat that's rustling, there's the playing of the conversation itself, there's some background sounds, there's trains in the distance. But it's a very simple soundtrack. But, when you add all of these other elements together, it's about a sound man. There isn't much dialogue past a certain point. Then... which all encourage people to pay attention to the sound. And conceptually we're doing interesting things with the few soundtracks that we have. Then that... The result of that is that people appreciate what you're doing, whereas under normal circumstances, in a normal film, they're completely oblivious to the kind of stuff that you're doing.
Born in 1943 in New York City, Murch graduated from the University of Southern California's School of Cinema-Television. His career stretches back to 1969 and includes work on Apocalypse Now, The Godfather I, II, and III, American Graffiti, The Conversation, and The English Patient. He has been referred to as 'the most respected film editor and sound designer in modern cinema.' In a career that spans over 40 years, Murch is perhaps best known for his collaborations with Francis Ford Coppola, beginning in 1969 with The Rain People. After working with George Lucas on THX 1138 (1971), which he co-wrote, and American Graffiti (1973), Murch returned to Coppola in 1974 for The Conversation, resulting in his first Academy Award nomination. Murch's pioneering achievements were acknowledged by Coppola in his follow-up film, the 1979 Palme d'Or winner Apocalypse Now, for which Murch was granted, in what is seen as a film-history first, the screen credit 'Sound Designer.' Murch has been nominated for nine Academy Awards and has won three, for best sound on Apocalypse Now (for which he and his collaborators devised the now-standard 5.1 sound format), and achieving an unprecedented double when he won both Best Film Editing and Best Sound for his work on The English Patient. Murch's contributions to film reconstruction include 2001's Apocalypse Now: Redux and the 1998 re-edit of Orson Welles's Touch of Evil. He is also the director and co-writer of Return to Oz (1985). In 1995, Murch published a book on film editing, In the Blink of an Eye: A Perspective on Film Editing, in which he urges editors to prioritise emotion.
Title: Dialogue and sound effects are like the moon and the stars
Listeners: Christopher Sykes
Christopher Sykes is an independent documentary producer who has made a number of films about science and scientists for BBC TV, Channel Four, and PBS.
Tags: The Conversation
Duration: 6 minutes, 10 seconds
Date story recorded: April 2016
Date story went live: 29 March 2017