NEXT STORY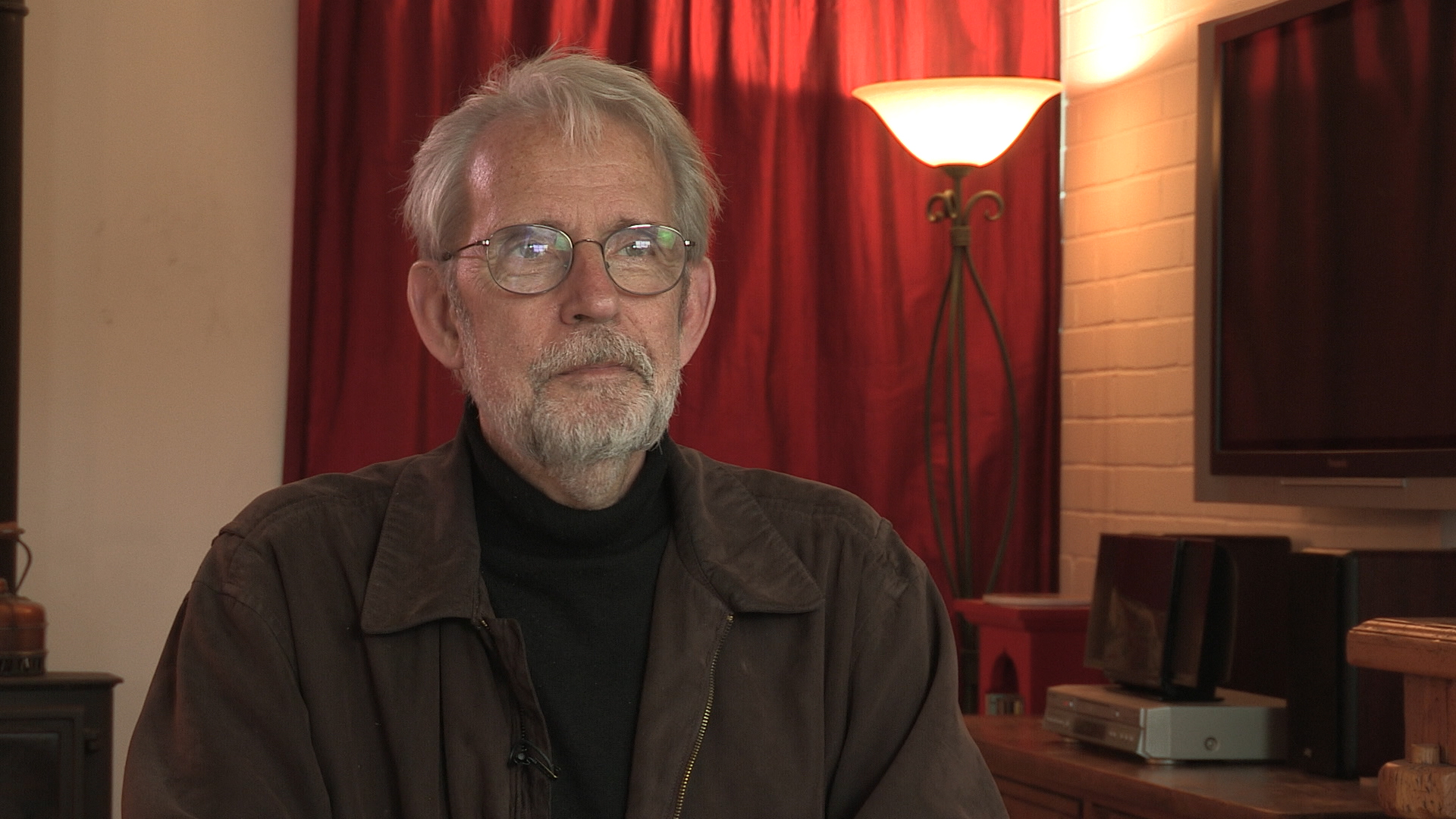 Fred Zinnemann may sacrifice the film to teach you a lesson
'Cut, print, let's move on': Fred Zinnemann's style of filming
1
...
12
13
14
15
16
...
32
There was another incident when we were shooting aboard a train on the stage in Paris. The train was an actual train car of the period that had been brought in to a dark sound stage in Paris. The actors were onboard a real train. It wasn't a set, so a real train car. Out the window, it was just black because it was travelling at night. And the production department had arranged for tiny lights on the little wires to be moving at various speeds in the distance to simulate close streetlights and then distant farmhouses moving much slower.
It's completely convincing particularly because it was also raining, supposedly, and so the window had that sparkle of rain, and so you couldn't really focus on it. Anyway, the setup was: we're onstage with the actors. The camera, though, had to fit in the compartment because you couldn't move the walls. So everything was very restricted. And Chic Waterson, the camera operator, couldn't use what he normally used, which was a geared head, which was a particular skill that has almost disappeared from camera operators talents. But this heavy camera would be manipulated by moving gears in different directions to make smooth pans left, right, up and down. And people got very good at it, it became second... But, because of the restricted nature of shooting in this compartment, he couldn't use that set up. So he had to use a tripod with a handle to pan left and right.
And a particular scene involved Jane Fonda putting her hat, which has the money in it, up above the seat, in the rack above the seat. And the shot started on her and, as she got up to put the thing away, the idea was you would pan with her up and it was tricky to get. I mean, not overly tricky but the first takes, the choreography wasn't quite right yet. She moved too soon, Chic moved too late or something. Finally, around take five, they were going again and in the middle of take five, the handle that Chic was using came off in his hand. So, it hadn't been properly screwed in. And so, as a result, the camera stopped and with Fred Zinnemann, you didn't say, 'There's a problem.' You just kept going, so Chic grabbed hold of the camera and yanked it in position, so that Jane Fonda moved into position at the end and the middle was completely screwed up.
And Fred was completely oblivious to this. Fred Zinnemann. He was watching Jane and he wasn't aware of what was happening with the camera, and he said, 'Cut, print, perfect. Let's move on.' And Chic came up to Fred holding the handle in his hand and said, 'Sir, the pan handle came off in my hand and I was not able to get the middle of the shot.' And had this been Francis [Ford Coppola], there was no question that we'd do another take. And Fred looked at the handle and he looked at Chic and he said, 'I said: cut, print and we're moving on to the next shot, and that's what we're going to do.' He walked off and Chic held the handle and he looked at me. I was watching this and he said, basically, 'Hey, it's your problem now.'
Born in 1943 in New York City, Murch graduated from the University of Southern California's School of Cinema-Television. His career stretches back to 1969 and includes work on Apocalypse Now, The Godfather I, II, and III, American Graffiti, The Conversation, and The English Patient. He has been referred to as 'the most respected film editor and sound designer in modern cinema.' In a career that spans over 40 years, Murch is perhaps best known for his collaborations with Francis Ford Coppola, beginning in 1969 with The Rain People. After working with George Lucas on THX 1138 (1971), which he co-wrote, and American Graffiti (1973), Murch returned to Coppola in 1974 for The Conversation, resulting in his first Academy Award nomination. Murch's pioneering achievements were acknowledged by Coppola in his follow-up film, the 1979 Palme d'Or winner Apocalypse Now, for which Murch was granted, in what is seen as a film-history first, the screen credit 'Sound Designer.' Murch has been nominated for nine Academy Awards and has won three, for best sound on Apocalypse Now (for which he and his collaborators devised the now-standard 5.1 sound format), and achieving an unprecedented double when he won both Best Film Editing and Best Sound for his work on The English Patient. Murch's contributions to film reconstruction include 2001's Apocalypse Now: Redux and the 1998 re-edit of Orson Welles's Touch of Evil. He is also the director and co-writer of Return to Oz (1985). In 1995, Murch published a book on film editing, In the Blink of an Eye: A Perspective on Film Editing, in which he urges editors to prioritise emotion.
Title: 'Cut, print, let's move on': Fred Zinnemann's style of filming
Listeners: Christopher Sykes
Christopher Sykes is an independent documentary producer who has made a number of films about science and scientists for BBC TV, Channel Four, and PBS.
Tags: Julia, Chic Waterson, Jane Fonda, Fred Zinnemann
Duration: 4 minutes, 39 seconds
Date story recorded: April 2016
Date story went live: 29 March 2017