NEXT STORY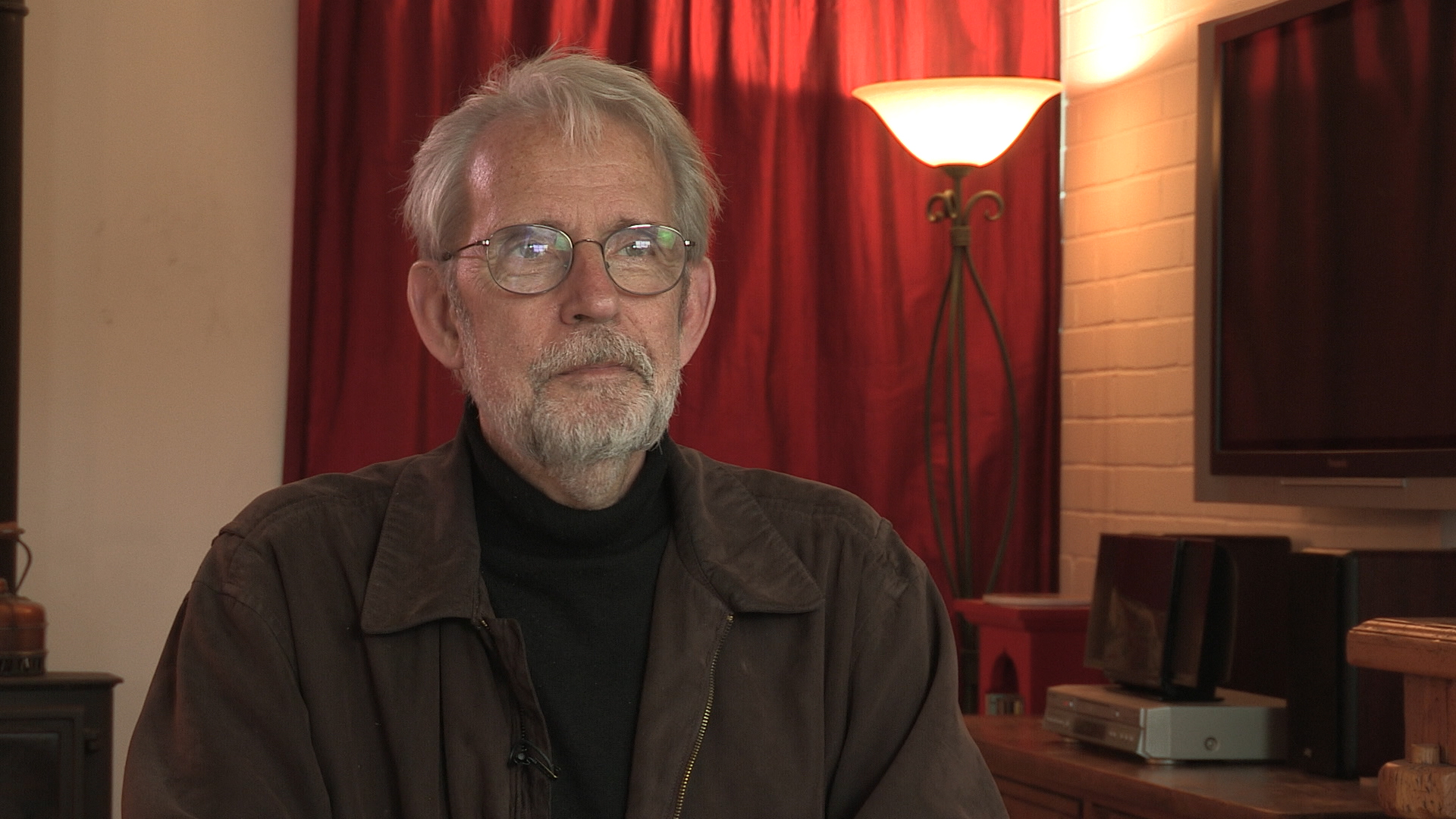 Alan Ladd: Good but not great
1
...
15
16
17
18
19
...
32
Stardom, if you could bottle it, you would make a fortune. But it's a very elusive quality, and very hard to predict. It's like that definition of pornography, you know, I don't know what it is. But I know it when I see it. Somehow you know it when you see that. And I think it has to do with the phenomenon that I'll call 'the red-haired prince', which is, if you read a novel, let's say, you are free to project onto that character things that the author would be surprised that you are projecting on. But they come from you, so you just... 'Oh, yes, that's like my cousin, Frank.' And so you think, 'Oh, that's like Frank.' And that kind of works for you. That person reading the novel doesn't... Sees something completely different.
And, let's say, to define a star, first of all they have to be good actors. They don't have to be great actors, technically. But they have to be good. Let's say, rather than define what a star is, let's define what a character actor is. And they are actors who are definitely who they are. That they're a particular kind of person, with a particular kind of face, and a particular approach to the world. And if you want that quality in your film, you say, 'Get me Chris because that's who that person is.' And when Chris comes in, the audience – and this happens in theatre, as well as film – they go, 'Oh, yes, I like this guy. And I know what he's going to do, sort of. And he's going to deliver it. And he's good at it. But he's very particularly who he is.' Whereas, a star is somebody who is that, but also allows the audience to project their hopes and dreams from inside onto that person. So they are capable of receiving the imprint of the audience, and amplifying it in a way that character actors are not.
Character actors put out. They beam a certain frequency at you. And you receive it. Whereas, stars allow you to beam into them, and kind of become them, in a sense. So you want a prince, who is princely, but not specifically red-haired prince. And I'm talking metaphorically here, rather than real. You want specific indicators, but not too specific. And a certain chemistry between physiognomy and the lens also works... That they are handsome, or interesting looking, but not too handsome, not too particular. And again, it gets into a psychological twilight zone. But I think the key to it is that ability, in spite of even some evidence that this character will receive whatever you want to project on them, they will receive it, and amplify it. And so in a sense, they become you, or become some aspect of you in the film, which the opposite of that is true in a character actor. They are beaming themselves to you. And you enjoy it. But they're not, as they say of a star: 'Can he carry a film?', or she, 'Can they carry a film?' And I think that vague phrase, what they're talking about is, will they allow the audience to project onto them willingly? And make the character hover somewhere in the interspace between what's on the screen, and what's in the audience's heart?
And it's a delicate thing that can go wrong. People can become stars, and then, not become stars. And this can devastate audiences. It can devastate the stars.
Born in 1943 in New York City, Murch graduated from the University of Southern California's School of Cinema-Television. His career stretches back to 1969 and includes work on Apocalypse Now, The Godfather I, II, and III, American Graffiti, The Conversation, and The English Patient. He has been referred to as 'the most respected film editor and sound designer in modern cinema.' In a career that spans over 40 years, Murch is perhaps best known for his collaborations with Francis Ford Coppola, beginning in 1969 with The Rain People. After working with George Lucas on THX 1138 (1971), which he co-wrote, and American Graffiti (1973), Murch returned to Coppola in 1974 for The Conversation, resulting in his first Academy Award nomination. Murch's pioneering achievements were acknowledged by Coppola in his follow-up film, the 1979 Palme d'Or winner Apocalypse Now, for which Murch was granted, in what is seen as a film-history first, the screen credit 'Sound Designer.' Murch has been nominated for nine Academy Awards and has won three, for best sound on Apocalypse Now (for which he and his collaborators devised the now-standard 5.1 sound format), and achieving an unprecedented double when he won both Best Film Editing and Best Sound for his work on The English Patient. Murch's contributions to film reconstruction include 2001's Apocalypse Now: Redux and the 1998 re-edit of Orson Welles's Touch of Evil. He is also the director and co-writer of Return to Oz (1985). In 1995, Murch published a book on film editing, In the Blink of an Eye: A Perspective on Film Editing, in which he urges editors to prioritise emotion.
Title: What is stardom?
Listeners: Christopher Sykes
Christopher Sykes is an independent documentary producer who has made a number of films about science and scientists for BBC TV, Channel Four, and PBS.
Tags: stardom, star, acting, actor, projection, red-hair prince, character actor
Duration: 5 minutes, 2 seconds
Date story recorded: April 2016
Date story went live: 29 March 2017