NEXT STORY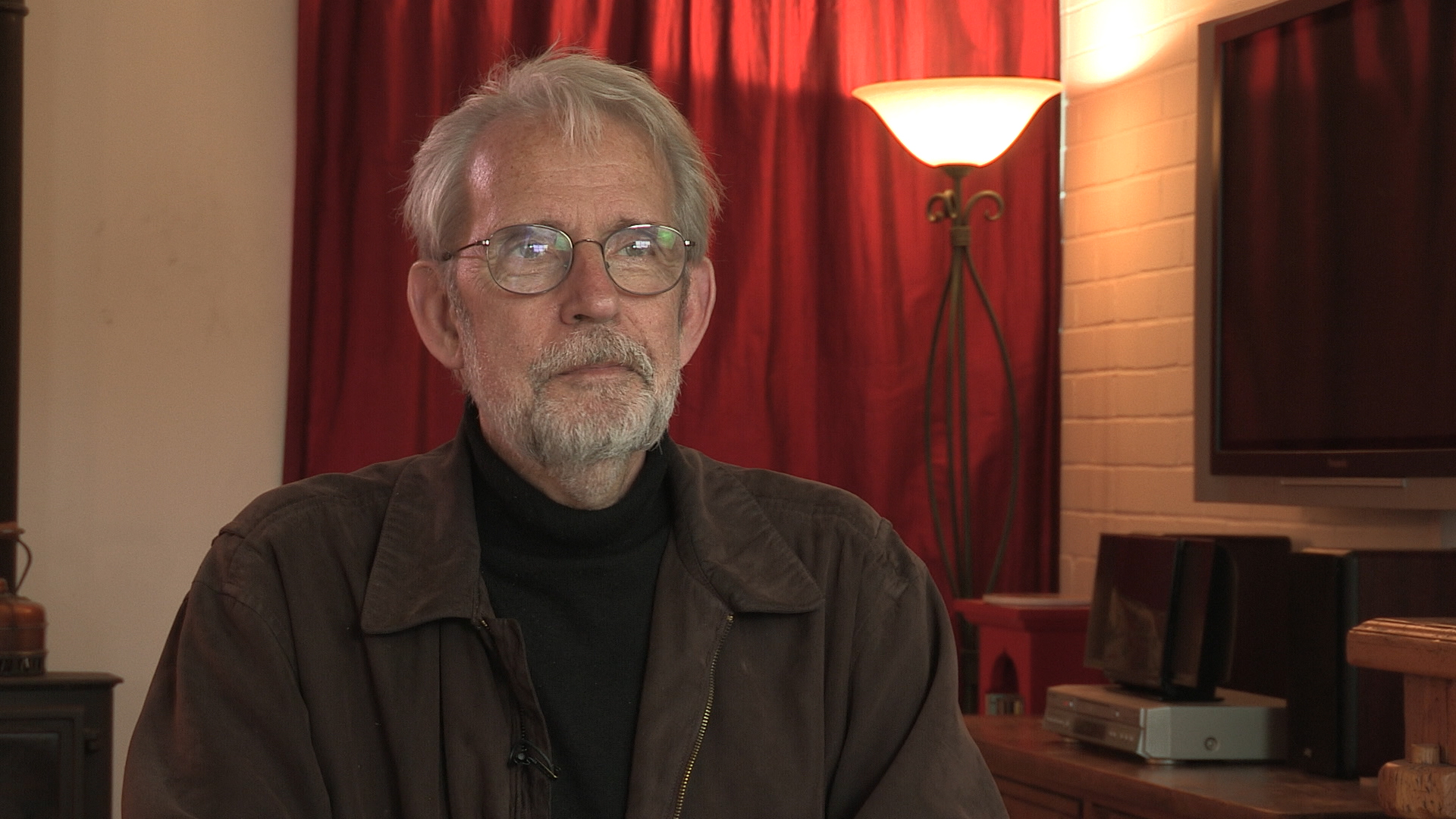 Touch of Evil: Janet Leigh's broken arm
Touch of Evil: The rewarding experience of Orson Welles's world
1
...
17
18
19
20
21
...
32
But the overall was one of those unbidden experiences that came out of nowhere. A phone call out of the blue from Rick. And Rick and I have kept in contact since. We worked together on a project three or four years later, which was rehabilitating the first sound film ever made, shot by Edison in 19... or 1894, we think. I'll talk about that in a second. But for me, the project, it was one of the shortest times that I've ever worked on a film. I think, overall, I worked for maybe six weeks on working this memo through, and documenting it as best I could. And then, doing the final mix on it. We were very religious, again, on Rick's insistence, which I completely agreed with, not to stereoize the film. The film was originally made in mono. Welles probably would have made it in stereo. But he gave us no advice about that. And so we didn't want to go outside of the premise of this memo.
So we're just going to... we're going to improve the quality, make it better, with equalization and modern techniques, so the sound sounds better, and the dialogue is more understandable. But we didn't spread it out into a stereo field. It's still a mono soundtrack, which is a good discipline. We also didn't go anywhere else to get any of the additional music. Luckily, there was a CD made a number of years later of Henry Mancini's score, and all of the extra source music. So we had that as a resource. But it's all written by Henry Mancini, and performed by him and his orchestra in 1957. And because the dialogue was separate from the music, was separate from the sound effects, we had great freedom in moving these things relative to one another. And many of Welles's suggestions would have been impossible had we not had that ability.
There was a nice bit of archaeology at the beginning. Once we had not the Henry Mancini music at the beginning, I was able to hear what was on the sound effects track, which had been completely buried by Mancini's music, and kept abnormally low. So there's a whole miniature universe of sound effects, of bleating goats, and people talking, and the sound of carts going this way and that, police whistles that once we had changed the approach to the music, I was able to lift this sound effect. And let it breathe for the first time in 40 years. But again, just a very rewarding experience. Living in Orson Welles's world, even for such a short time was the kind of thing that an editor would dream about, but rarely get to experience.
Born in 1943 in New York City, Murch graduated from the University of Southern California's School of Cinema-Television. His career stretches back to 1969 and includes work on Apocalypse Now, The Godfather I, II, and III, American Graffiti, The Conversation, and The English Patient. He has been referred to as 'the most respected film editor and sound designer in modern cinema.' In a career that spans over 40 years, Murch is perhaps best known for his collaborations with Francis Ford Coppola, beginning in 1969 with The Rain People. After working with George Lucas on THX 1138 (1971), which he co-wrote, and American Graffiti (1973), Murch returned to Coppola in 1974 for The Conversation, resulting in his first Academy Award nomination. Murch's pioneering achievements were acknowledged by Coppola in his follow-up film, the 1979 Palme d'Or winner Apocalypse Now, for which Murch was granted, in what is seen as a film-history first, the screen credit 'Sound Designer.' Murch has been nominated for nine Academy Awards and has won three, for best sound on Apocalypse Now (for which he and his collaborators devised the now-standard 5.1 sound format), and achieving an unprecedented double when he won both Best Film Editing and Best Sound for his work on The English Patient. Murch's contributions to film reconstruction include 2001's Apocalypse Now: Redux and the 1998 re-edit of Orson Welles's Touch of Evil. He is also the director and co-writer of Return to Oz (1985). In 1995, Murch published a book on film editing, In the Blink of an Eye: A Perspective on Film Editing, in which he urges editors to prioritise emotion.
Title: "Touch of Evil": The rewarding experience of Orson Welles's world
Listeners: Christopher Sykes
Christopher Sykes is an independent documentary producer who has made a number of films about science and scientists for BBC TV, Channel Four, and PBS.
Tags: Touch of Evil, Henry Mancini, Orson Welles
Duration: 3 minutes, 28 seconds
Date story recorded: April 2016
Date story went live: 29 March 2017