NEXT STORY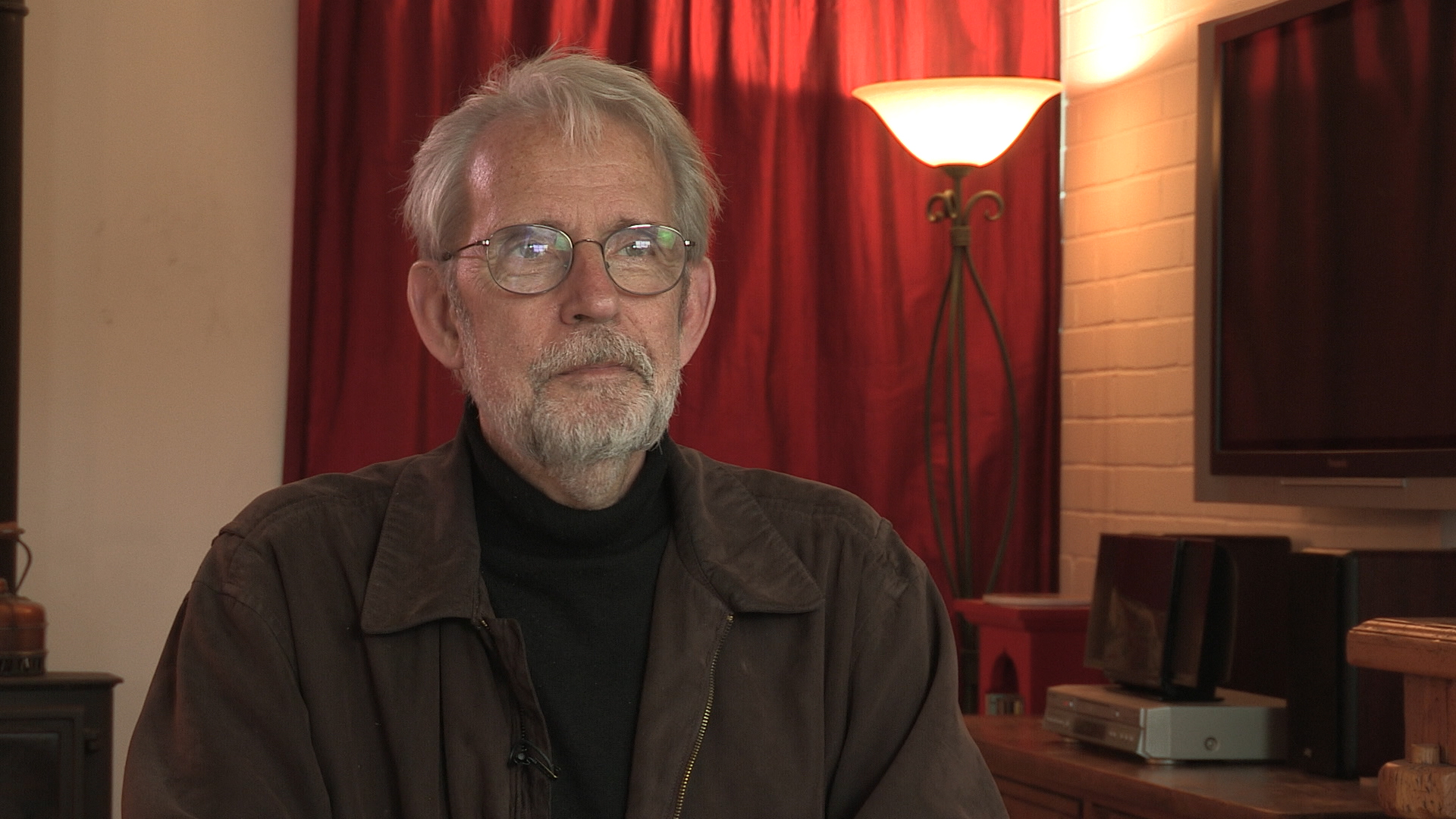 Touch of Evil: Ten pages of script in one shot
Orson Welles's technique of shooting
1
...
17
18
19
20
21
...
32
The other thing that I appreciated about the whole experience is that I had the film on the Avid, I was working on an Avid. It would have been very difficult, not impossible, but it would have been very difficult to do it without doing this digitally. And in that sense, it... When you get the film on the Avid, the editing machine, it's like the surgeon having the patient on the operating table. You kind of see it in a very different way, different than sitting in a theatre watching it. Because it's there, under your knife, so to speak. You may not be doing much, but that attitude is very evident in your approach to it. I could cut here. I'm not going to, but I could if I wanted to. I'm only going to do what Orson tells me to do within reason.
And what I really appreciated about him and his technique is that, of course, there's the opening shot, which is this wonderful, famous, three-minute, ten-second shot all one, you know, one continuous shot with no cuts, camera on a big crane going over buildings and down, and then up again, and down. And just marvellous evocation of time and space. There's a funny thing at the end of the shot. Apparently, one of the actors who plays the immigration police, was so terrified of this shot being such a big shot, that at the end of the take when he had a line to say, he kept misremembering his line or forgetting his line. And so he would say something wrong, and then go, 'Oh, darn.' Of course, which ruined the shot. And finally, it was getting to be dawn almost, and you can see that this was the last shot of the night, because in fact the sky is not black, the sky is dark grey. And if you look carefully, you can see seagulls flying against the sky. And in the reverse shot, when the car explodes, and in all of the subsequent shots, the sky is black as night. So it's not perfect by any means, but you tend not to notice it. But in fact, they probably shot this, I don't know, I mean, in February, when they were shooting this was probably six o' clock in the morning by the time they... Maybe take seven? I don't know. A later take. And finally, Welles said to this actor, 'If you can't remember the line, just move your mouth, don't say anything, just go... And we'll dub it in, we'll add the dialogue later.' So if you look at the film carefully, you can see this man on the other side of the car, moving his mouth and there's no sound that comes out, and then they put some sound in. So he actually moved his mouth more than they had dialogue to fill it. But you tend not to notice that. And of course, the shot, they were able to complete the shot.
Born in 1943 in New York City, Murch graduated from the University of Southern California's School of Cinema-Television. His career stretches back to 1969 and includes work on Apocalypse Now, The Godfather I, II, and III, American Graffiti, The Conversation, and The English Patient. He has been referred to as 'the most respected film editor and sound designer in modern cinema.' In a career that spans over 40 years, Murch is perhaps best known for his collaborations with Francis Ford Coppola, beginning in 1969 with The Rain People. After working with George Lucas on THX 1138 (1971), which he co-wrote, and American Graffiti (1973), Murch returned to Coppola in 1974 for The Conversation, resulting in his first Academy Award nomination. Murch's pioneering achievements were acknowledged by Coppola in his follow-up film, the 1979 Palme d'Or winner Apocalypse Now, for which Murch was granted, in what is seen as a film-history first, the screen credit 'Sound Designer.' Murch has been nominated for nine Academy Awards and has won three, for best sound on Apocalypse Now (for which he and his collaborators devised the now-standard 5.1 sound format), and achieving an unprecedented double when he won both Best Film Editing and Best Sound for his work on The English Patient. Murch's contributions to film reconstruction include 2001's Apocalypse Now: Redux and the 1998 re-edit of Orson Welles's Touch of Evil. He is also the director and co-writer of Return to Oz (1985). In 1995, Murch published a book on film editing, In the Blink of an Eye: A Perspective on Film Editing, in which he urges editors to prioritise emotion.
Title: Orson Welles's technique of shooting
Listeners: Christopher Sykes
Christopher Sykes is an independent documentary producer who has made a number of films about science and scientists for BBC TV, Channel Four, and PBS.
Tags: Touch of Evil, Orson Welles
Duration: 3 minutes, 38 seconds
Date story recorded: April 2016
Date story went live: 29 March 2017