NEXT STORY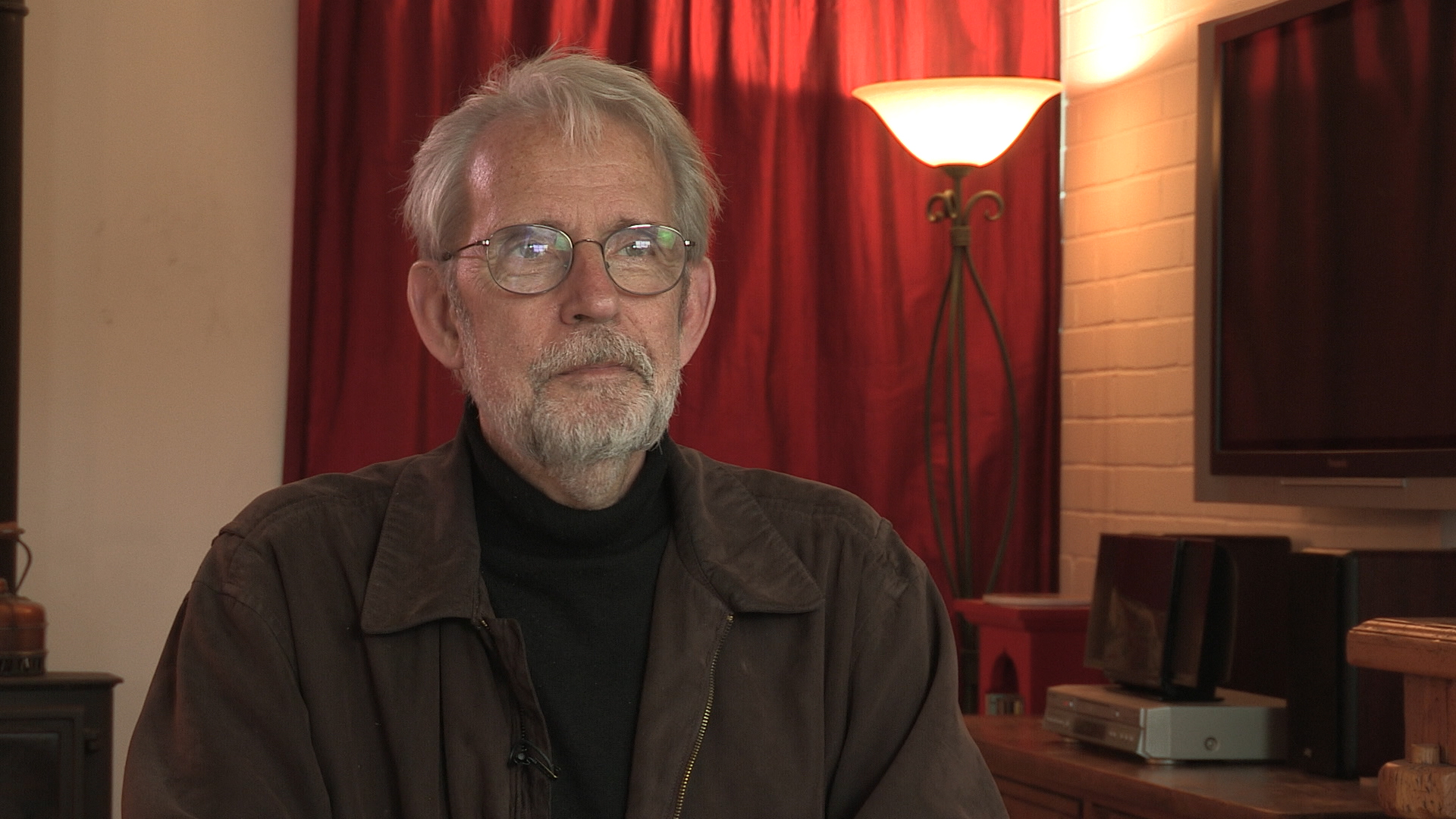 'Drop out now'
The first day at film school
1
2
3
4
5
...
32
We went to Los Angeles and Aggie got a job at the nursing school at USC [University of Southern California]. She was a nurse at the hospital at USC and I got a job... I mean, I was studying film and it just happened that 1965 was the absolute low point in the number of films ever made in the United States.
They had been diminishing ever since the late 1940s and now they had hit a new low and our first day at film school, the head of the camera department came out, Gene Peterson and he looked at us for what seemed like an hour but it was probably two minutes. And he had these cornflower blue eyes and he just kept looking at all of us because there was a wave of people who had come... who decided that film was something they wanted to study. This probably had something to do with Vietnam. It also had to do with the first surge of baby boomers who were now people born in the early 1940s, who were hitting the graduate schools and we...
Baby boomers were the first generation to actually grow up with television. We eventually... Our family did eventually get a television very late but looking at the whole generation, that generation was the first to have television as a pet in the home whereas the previous generation had... Movies had been something that was out there in the movie theatre. So the idea... That's just, that's all it is. It seemed to be more approachable. So there was a wave of people, myself included and Matthew, whose families had nothing to do with movies. Later on, I would meet Francis Coppola and George Lucas, who were part of the same wave. John Milius, Caleb Deschanel, we all were at film school together, all part of this wave of people who had no connection with the film business or industry, who were kind of assaulting the ramparts, exactly at the time that motion picture production was descending. And perhaps descending to extinction, which was the opinion of the teachers at the school.
Born in 1943 in New York City, Murch graduated from the University of Southern California's School of Cinema-Television. His career stretches back to 1969 and includes work on Apocalypse Now, The Godfather I, II, and III, American Graffiti, The Conversation, and The English Patient. He has been referred to as 'the most respected film editor and sound designer in modern cinema.' In a career that spans over 40 years, Murch is perhaps best known for his collaborations with Francis Ford Coppola, beginning in 1969 with The Rain People. After working with George Lucas on THX 1138 (1971), which he co-wrote, and American Graffiti (1973), Murch returned to Coppola in 1974 for The Conversation, resulting in his first Academy Award nomination. Murch's pioneering achievements were acknowledged by Coppola in his follow-up film, the 1979 Palme d'Or winner Apocalypse Now, for which Murch was granted, in what is seen as a film-history first, the screen credit 'Sound Designer.' Murch has been nominated for nine Academy Awards and has won three, for best sound on Apocalypse Now (for which he and his collaborators devised the now-standard 5.1 sound format), and achieving an unprecedented double when he won both Best Film Editing and Best Sound for his work on The English Patient. Murch's contributions to film reconstruction include 2001's Apocalypse Now: Redux and the 1998 re-edit of Orson Welles's Touch of Evil. He is also the director and co-writer of Return to Oz (1985). In 1995, Murch published a book on film editing, In the Blink of an Eye: A Perspective on Film Editing, in which he urges editors to prioritise emotion.
Title: The first day at film school
Listeners: Christopher Sykes
Christopher Sykes is an independent documentary producer who has made a number of films about science and scientists for BBC TV, Channel Four, and PBS.
Tags: 1965, Gene Peterson, Francis Coppola, George Lucas, John Milius, Caleb Deschanel
Duration: 2 minutes, 42 seconds
Date story recorded: April 2016
Date story went live: 01 March 2017