NEXT STORY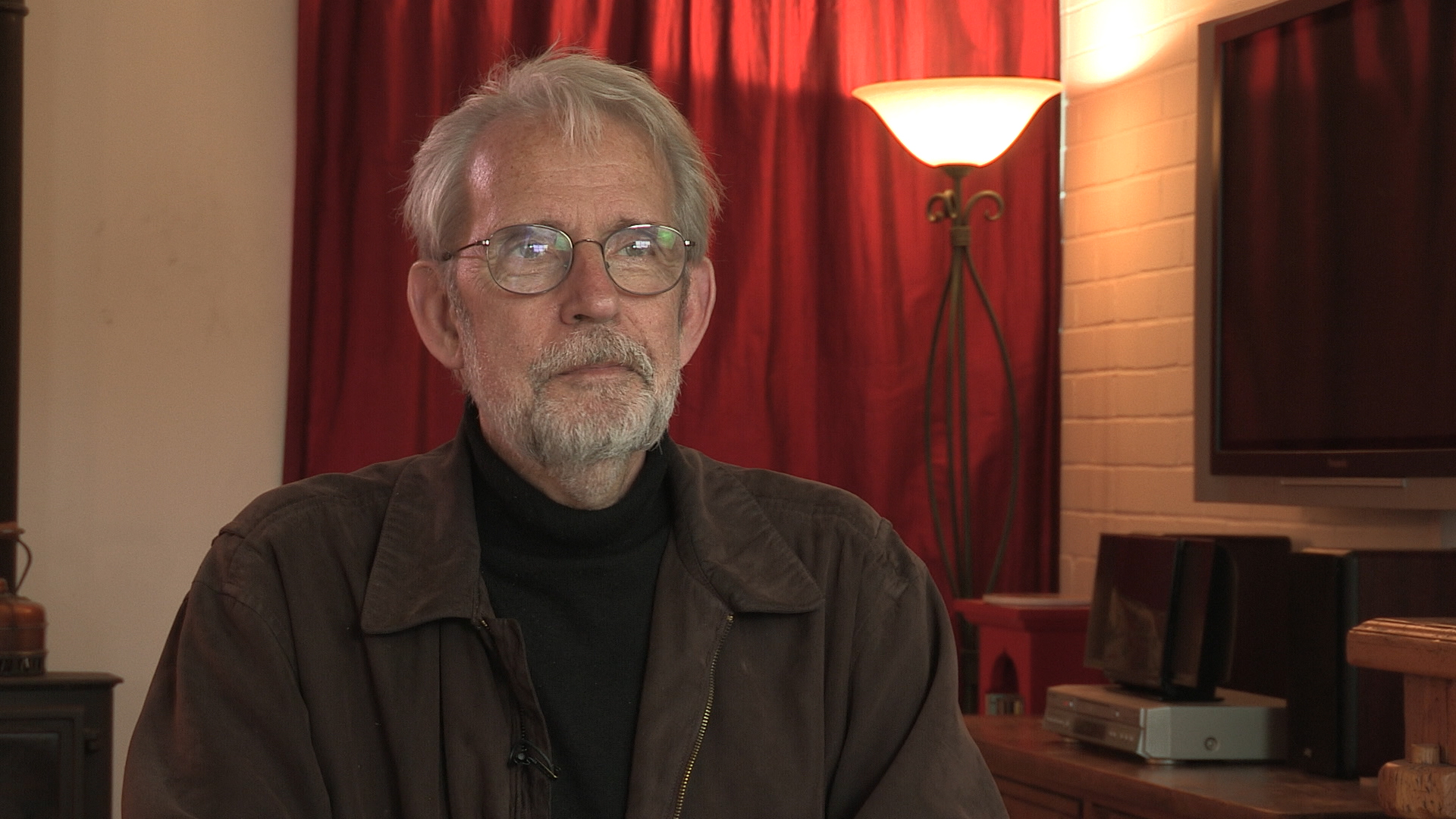 K-19 and work with Kathryn Bigelow
The Brighton School and the invention of 'continuity editing'
1
...
20
21
22
23
24
...
32
And as far as we can tell, the first people to do that were here in England, in Brighton, the so-called Brighton School. A man named James Williamson, in 1901, made two films. One called Stop, Thief!, and the other one called Fire! And these were, as you might imagine, a chase of a thief with the police running after him and him crawling over fences, and eventually hiding in a barrel and then finding him in the barrel and taking him off to jail. And it's all done with what we'd call today as 'continuity editing', that you do a shot of the man running around the corner and running out of frame, and then you do another shot of him running into this frame and jumping in the barrel. And you can shoot the second shot first and the first shot second, and it doesn't matter because you can rearrange the order by editing after the fact.
And this was not evident to Edison, or to the Lumière brothers, nobody thought of this as even being possible. Hence, the Lumière brothers saying, 'Cinema is an invention without a future.' They didn't see how it could really levitate and become something grand, which is in fact, what has happened. But Dickson is somebody who, right from the get-go, against all the evidence... There was no evidence that any... He's talking about going to Mars, what? But he was a visionary, and cinema... Many human activity, much human activity, certainly cinema, depends on these visionaries who have an idea that nothing... there's no evidence that supports this idea. But this idea is something that drives them forward, and we make, inevitably, against reason, we make progress in this way. So wherever Dickson is right now, he must be having a good smile, the fact that things written in this book 120 years ago are, in fact, true.
Born in 1943 in New York City, Murch graduated from the University of Southern California's School of Cinema-Television. His career stretches back to 1969 and includes work on Apocalypse Now, The Godfather I, II, and III, American Graffiti, The Conversation, and The English Patient. He has been referred to as 'the most respected film editor and sound designer in modern cinema.' In a career that spans over 40 years, Murch is perhaps best known for his collaborations with Francis Ford Coppola, beginning in 1969 with The Rain People. After working with George Lucas on THX 1138 (1971), which he co-wrote, and American Graffiti (1973), Murch returned to Coppola in 1974 for The Conversation, resulting in his first Academy Award nomination. Murch's pioneering achievements were acknowledged by Coppola in his follow-up film, the 1979 Palme d'Or winner Apocalypse Now, for which Murch was granted, in what is seen as a film-history first, the screen credit 'Sound Designer.' Murch has been nominated for nine Academy Awards and has won three, for best sound on Apocalypse Now (for which he and his collaborators devised the now-standard 5.1 sound format), and achieving an unprecedented double when he won both Best Film Editing and Best Sound for his work on The English Patient. Murch's contributions to film reconstruction include 2001's Apocalypse Now: Redux and the 1998 re-edit of Orson Welles's Touch of Evil. He is also the director and co-writer of Return to Oz (1985). In 1995, Murch published a book on film editing, In the Blink of an Eye: A Perspective on Film Editing, in which he urges editors to prioritise emotion.
Title: The Brighton School and the invention of 'continuity editing'
Listeners: Christopher Sykes
Christopher Sykes is an independent documentary producer who has made a number of films about science and scientists for BBC TV, Channel Four, and PBS.
Tags: James Williamson, Brighton School, 1901, Stop, Thief!, Fire!, William Kennedy Dickson
Duration: 2 minutes, 19 seconds
Date story recorded: April 2016
Date story went live: 29 March 2017