NEXT STORY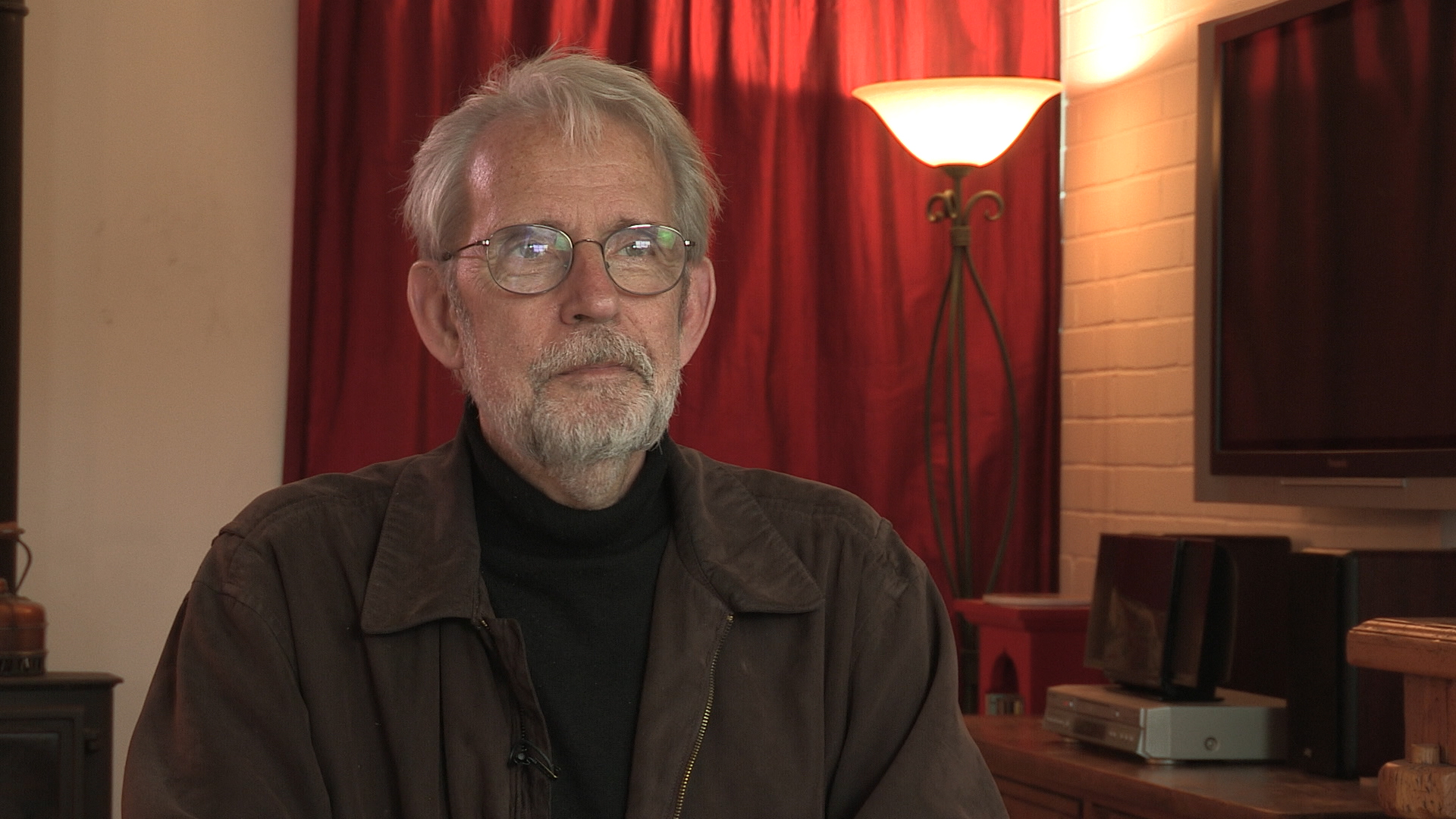 K-19: The problem of accents in film
K-19 and work with Kathryn Bigelow
1
...
20
21
22
23
24
...
32
I had worked with Steve Jaffe, the producer on Ghost in 1990, and we had kept up with each other afterwards. He continued to be, and still is, a good friend. And he approached me in 2000, after I'd finished work on [Apocalypse] Redux, to work on a film that he was producing, Kathryn Bigelow was directing, on a Russian submarine disaster that happened many years earlier during the Cold War. And I, as usual, read the script, I loved the idea of it, very exciting. I liked Kathryn Bigelow's films and it was exciting to work with her. And so we set out on this adventure. The film is called K-19, which was the class of the submarine that had this disaster, which was a nuclear meltdown in the North Atlantic sometime during the early 60s, I think, '61 or so. And it was going to be made by an American studio, and it was going to have American and British, for the most part, actors in it. But they were ultimately Russians. There are no Americans anywhere in the film, except very distantly, you see a helicopter and a ship, but you... It's as if it's a film made by the Soviet Union, in a sense, because it's completely contained within that world. And it was an expensive film, so it needed recognisable names and stars by the studio's reckoning. It was not Kathryn's original intention, but the budget... Technically, these films are very expensive because of all the visual effects and the sets that have to be built. And so Harrison Ford was hired to play the captain, Liam Neeson, his co-equal, his second-in-command, and off we went.
I was working on the Avid, as I had been ever since The English Patient. This was the system of choice, really the only option we had. There was another system called Lightworks that Thelma Schoonmaker, particularly at this time, very much favoured. I just, for whatever reason, I stuck with Avid. And the film was shot in Toronto, in Canada, simulating the northern part of Russia, and obviously, in the submarine. And a gruelling story, because of the... When the reactor started to melt down, what do you do? Because the chances are that it might explode. And that explosion might be misinterpreted as the beginning of a nuclear conflict, or what? And you know, then there's obviously self... how are we going to survive, with all the internal dynamics of activity within a submarine?
The first assembly of the film was longish, it was four hours or close to four hours, so we were presented again with the same... One of the issues of: how do we then cut this down? And eventually, we almost cut it in half. I think the film, when it comes out, is two hours and ten minutes or so. It's a wonderful film, but it got hit with an event, which happened while we were in postproduction, which was 9/11. We were editing the film when the planes ran into the World Trade Centre in New York, and the world shifted on its axis a bit. And the film was made on the idealistic premise that we need to understand that the Russians are our enemies, but they went through difficult things also, and responded on their own terms. And in human terms, heroically to a very difficult situation that, if it had been handled differently, might have triggered a nuclear exchange. And many people in the Russian ship died, and died of radiation, and they sacrificed themselves. Kind of like people going into Chernobyl to fix what they had to fix, knowing that that was the end of their lives, to do this.
Born in 1943 in New York City, Murch graduated from the University of Southern California's School of Cinema-Television. His career stretches back to 1969 and includes work on Apocalypse Now, The Godfather I, II, and III, American Graffiti, The Conversation, and The English Patient. He has been referred to as 'the most respected film editor and sound designer in modern cinema.' In a career that spans over 40 years, Murch is perhaps best known for his collaborations with Francis Ford Coppola, beginning in 1969 with The Rain People. After working with George Lucas on THX 1138 (1971), which he co-wrote, and American Graffiti (1973), Murch returned to Coppola in 1974 for The Conversation, resulting in his first Academy Award nomination. Murch's pioneering achievements were acknowledged by Coppola in his follow-up film, the 1979 Palme d'Or winner Apocalypse Now, for which Murch was granted, in what is seen as a film-history first, the screen credit 'Sound Designer.' Murch has been nominated for nine Academy Awards and has won three, for best sound on Apocalypse Now (for which he and his collaborators devised the now-standard 5.1 sound format), and achieving an unprecedented double when he won both Best Film Editing and Best Sound for his work on The English Patient. Murch's contributions to film reconstruction include 2001's Apocalypse Now: Redux and the 1998 re-edit of Orson Welles's Touch of Evil. He is also the director and co-writer of Return to Oz (1985). In 1995, Murch published a book on film editing, In the Blink of an Eye: A Perspective on Film Editing, in which he urges editors to prioritise emotion.
Title: "K-19" and work with Kathryn Bigelow
Listeners: Christopher Sykes
Christopher Sykes is an independent documentary producer who has made a number of films about science and scientists for BBC TV, Channel Four, and PBS.
Tags: K-19, Soviet Union, Russia, Kathryn Bigelow
Duration: 5 minutes, 18 seconds
Date story recorded: April 2016
Date story went live: 29 March 2017