NEXT STORY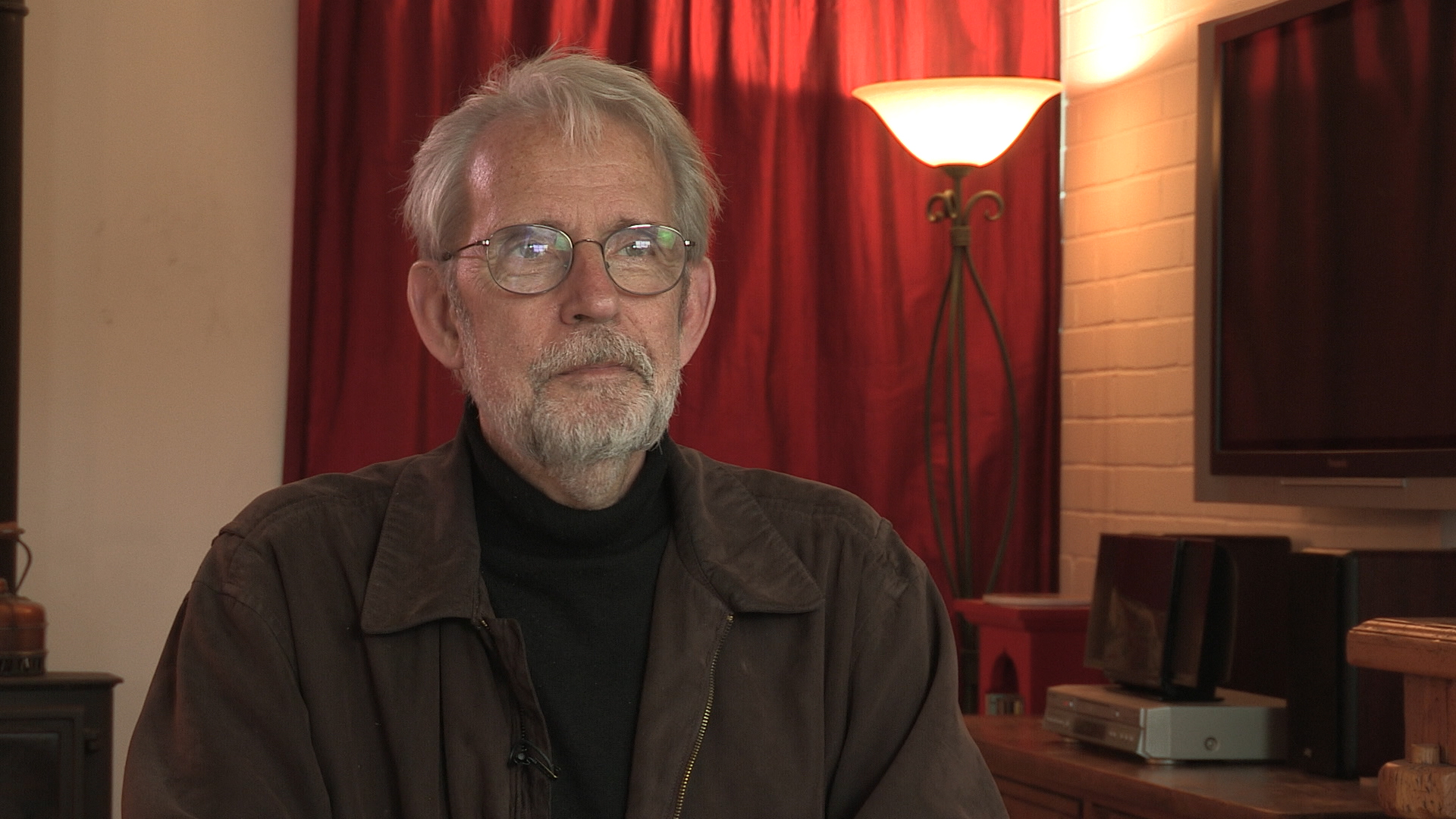 Experience you get in the theatre, but never at home
The difference between 'look at' and 'look into' mediums
1
...
22
23
24
25
26
...
32
We were working again with Apple system and Final Cut, and Francis had taken over the lease of a building in San Telmo, one of the neighbourhoods of Buenos Aires. And so we had the whole building, and the whole production company was based in this building. The art department, and the costume department, and the administration, and editorial, and camera department all came out of this building. And we had a projection room, which we built from scratch. It was... It's easy, relatively speaking, to do this, because of the digital revolution. We have a digital projector.
And to economise even further, but also to explore what it was like, we decided to put the editing room in the projection room, so that one corner of this fairly large room, that held, probably, 40 people, was my editing bench, and my... the other paraphernalia of working. And then I hooked the editing machine up to the digital projector so that what was on the screen – which was a 30 foot screen, ten metres wide – was whatever was on my editing machine, so that I was editing, I could just turn and look, and it's as if I'm in the theatre watching the final result. And this has been, kind of, a holy grail thing that... You know, a thought that you think in the back of your mind, maybe, some day, we can edit and see the image on the big screen. But in fact, that's exactly what happened in this case.
To compensate for the fact that, normally, I don't have that luxury, what I do is I have the screens that I'm working on, on a, kind of, intimate basis, here, but then I also had the screen... Have that information sent to a liquid crystal or plasma screen over there, maybe a 50 inch screen, and if I want to check something, I look at that. And I also have cut out two silhouettes of a man and a woman scaled appropriately so that, if I placed them on either side of the screen, I can imagine, if those people are five foot ten inches tall, that that screen must be 30 feet wide. And this is a very good, very simple technique to remind yourself what you're working on is not a miniature, but it's a mural, that this thing is actually going to be projected, sometimes, 60 feet wide, you know, 20 metres wide, sometimes more.
And when that happens, the relationship of the audience to the screen is different than when they're looking at the screen. It becomes more of a 'look into' than a 'look at'. In fact, you could distinguish between, let's call it, home video and theatre, as home video, which I mean also broadcast television, is a look-at medium, theatre is a look-into medium. That, at home, you see the entire frame, and the image, kind of, bounces back at you. It's as if there's a little visual ping pong ball that hits the thing.
Whereas, in the best sense, what happens in a theatre, especially when the film is a good film in every respect, you are no longer sitting in the audience, watching this film, but you are imaginatively... Like Alice Through the Looking Glass, you have plunged through that surface, and you're in that world with these people, experiencing it along with them. Alternatively, you could think that that has leapt off the screen and has jumped into your head. There's a, kind of, a simultaneous leap inward and outward. You have gone into it, and it has come into you.
And there are reasons why this is true that have to do with the kind of subject matter that films get into versus what television gets into. And it's also the experience of watching a film with lots of other people, which adds a peculiar, very hard to define dynamic to the experience. But essentially, it means that the film is not there at your pleasure, you have to accommodate yourself to the film. To see this, you have to hire a babysitter, if you have a baby, and, say, the film begins at 8:10, we have to get there, and you have to pay to get there somehow, and then you arrive on the moment, and the film starts – whether you want it to or not, that's when it starts. And that puts you in a different frame of mind, which I think is as important or even more important than whether the film is technically sharper at home than it is in the theatre.
Born in 1943 in New York City, Murch graduated from the University of Southern California's School of Cinema-Television. His career stretches back to 1969 and includes work on Apocalypse Now, The Godfather I, II, and III, American Graffiti, The Conversation, and The English Patient. He has been referred to as 'the most respected film editor and sound designer in modern cinema.' In a career that spans over 40 years, Murch is perhaps best known for his collaborations with Francis Ford Coppola, beginning in 1969 with The Rain People. After working with George Lucas on THX 1138 (1971), which he co-wrote, and American Graffiti (1973), Murch returned to Coppola in 1974 for The Conversation, resulting in his first Academy Award nomination. Murch's pioneering achievements were acknowledged by Coppola in his follow-up film, the 1979 Palme d'Or winner Apocalypse Now, for which Murch was granted, in what is seen as a film-history first, the screen credit 'Sound Designer.' Murch has been nominated for nine Academy Awards and has won three, for best sound on Apocalypse Now (for which he and his collaborators devised the now-standard 5.1 sound format), and achieving an unprecedented double when he won both Best Film Editing and Best Sound for his work on The English Patient. Murch's contributions to film reconstruction include 2001's Apocalypse Now: Redux and the 1998 re-edit of Orson Welles's Touch of Evil. He is also the director and co-writer of Return to Oz (1985). In 1995, Murch published a book on film editing, In the Blink of an Eye: A Perspective on Film Editing, in which he urges editors to prioritise emotion.
Title: The difference between 'look at' and 'look into' mediums
Listeners: Christopher Sykes
Christopher Sykes is an independent documentary producer who has made a number of films about science and scientists for BBC TV, Channel Four, and PBS.
Tags: Alice Through the Looking Glass
Duration: 5 minutes, 56 seconds
Date story recorded: April 2016
Date story went live: 29 March 2017