NEXT STORY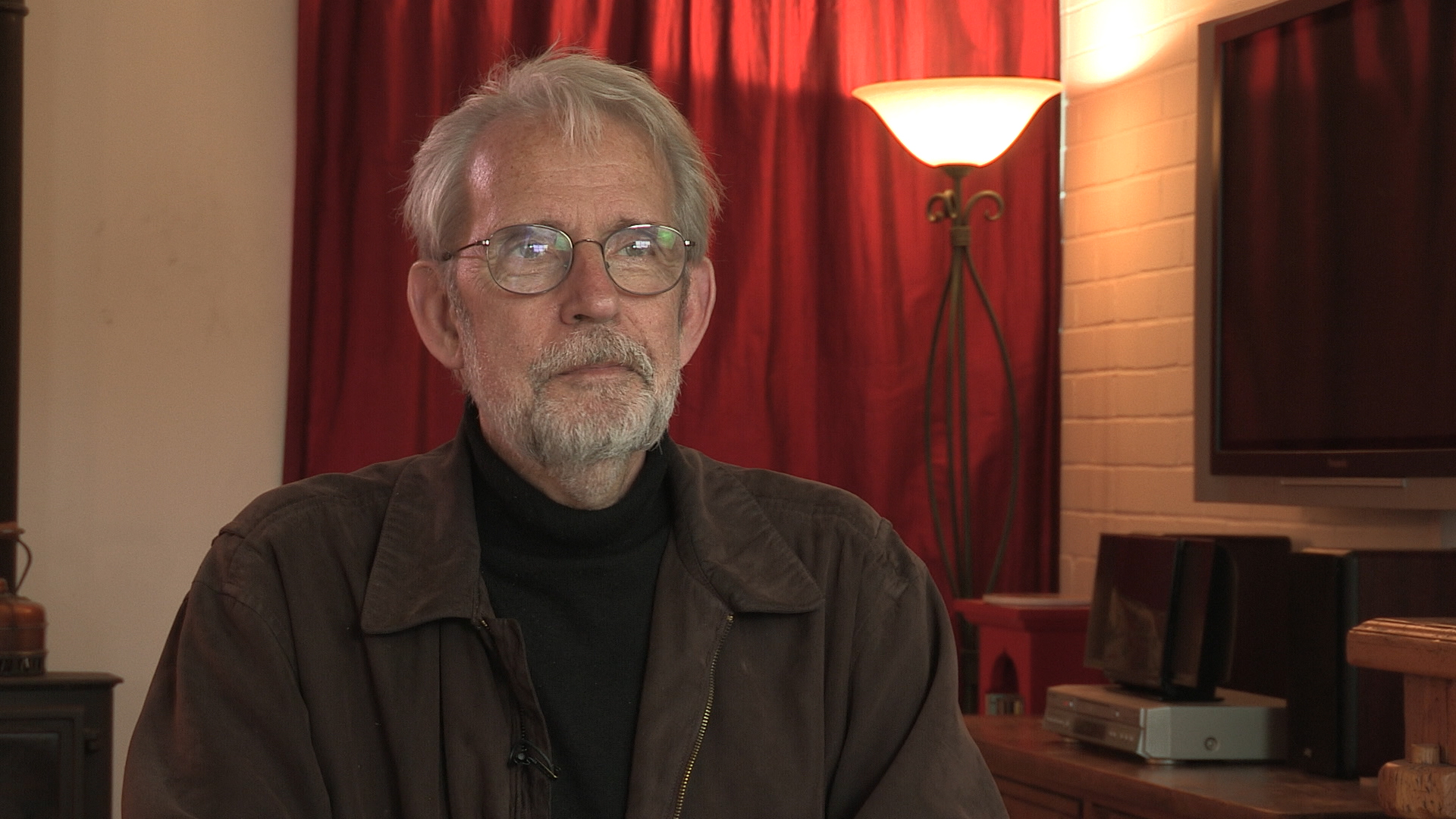 Wolfman: Hired for three weeks, stayed for longer
Wolfman: Working with Avid again
1
...
23
24
25
26
27
...
32
After working on Tetro with Francis [Ford Coppola], which was shot in black and white, with colour elements in it, very interesting approach to the film, and yet it also did not do fantastically well. It was an independently financed film, and it was distributed theatrically by Francis himself, I think, by Zoetrope Studios. But it got good, respectful reviews, but it was not a huge hit. Understandable, kind of, for a black and white film, but I... This was... You know, Anthony Minghella had died while we were working on Tetro, and I, after that, was trying to figure out what I should do next. And the industry also was changing. And I'm also getting older. And the next three or four... Three years certainly are... I'm wandering a little bit professionally, not... No, my personal life is fine. But what... Now what? What should I do?
And one of the things I wounded up doing was helping out on a film, a big Hollywood film called Wolfman, which is a Universal film, with Benicio Del Toro in the form of a wolfman. And it was a fascinating experience. I came in late in the process. And there were other editors on the film. And it was in Hollywood, at Universal Studios. And I was once again working on the Avid, this different system. You know, you can think of them, these different systems, as different kinds of pianos. They're all pianos, but there's the Bösendorfer brand, and then there's the Steinway, and then there's the Yamaha, then there's the Fortepiano, the antique instrument. And, you know, you... if you're a keyboard artist, you adapt yourself to each of these things. And none of them is perfect. They all have developmental issues. And the landscape in which we are operating is also evolving, technically, very quickly.
Every film that you work on now and for the last 20 years, a good, solid week or more at the beginning is spent on diagramming the workflow that you are going to follow. And for every film, it's different, because of the fact that it's a different film, and you're using different equipment, and more things have been invented in the... since the last time you worked on a film, and you have to figure out the best way to do that within the budget that you have. And that was certainly never the case back in the old days. It was just... there was one way to make a film, and it was a boilerplate issue, and these are the cameras that you use, and this is the editing machine you use, and this is the way work print is done, and there it is.
There were technological shifts, but they were, incrementally, very spread out. Whereas now, every three years, because of the rapidity of software changes, this whole new universe has opened up, and you have to adapt yourself to that.
Born in 1943 in New York City, Murch graduated from the University of Southern California's School of Cinema-Television. His career stretches back to 1969 and includes work on Apocalypse Now, The Godfather I, II, and III, American Graffiti, The Conversation, and The English Patient. He has been referred to as 'the most respected film editor and sound designer in modern cinema.' In a career that spans over 40 years, Murch is perhaps best known for his collaborations with Francis Ford Coppola, beginning in 1969 with The Rain People. After working with George Lucas on THX 1138 (1971), which he co-wrote, and American Graffiti (1973), Murch returned to Coppola in 1974 for The Conversation, resulting in his first Academy Award nomination. Murch's pioneering achievements were acknowledged by Coppola in his follow-up film, the 1979 Palme d'Or winner Apocalypse Now, for which Murch was granted, in what is seen as a film-history first, the screen credit 'Sound Designer.' Murch has been nominated for nine Academy Awards and has won three, for best sound on Apocalypse Now (for which he and his collaborators devised the now-standard 5.1 sound format), and achieving an unprecedented double when he won both Best Film Editing and Best Sound for his work on The English Patient. Murch's contributions to film reconstruction include 2001's Apocalypse Now: Redux and the 1998 re-edit of Orson Welles's Touch of Evil. He is also the director and co-writer of Return to Oz (1985). In 1995, Murch published a book on film editing, In the Blink of an Eye: A Perspective on Film Editing, in which he urges editors to prioritise emotion.
Title: "Wolfman": Working with Avid again
Listeners: Christopher Sykes
Christopher Sykes is an independent documentary producer who has made a number of films about science and scientists for BBC TV, Channel Four, and PBS.
Tags: Tetro, Wolfman, Francis Ford Coppola, Benicio Del Toro
Duration: 4 minutes, 11 seconds
Date story recorded: April 2016
Date story went live: 29 March 2017