NEXT STORY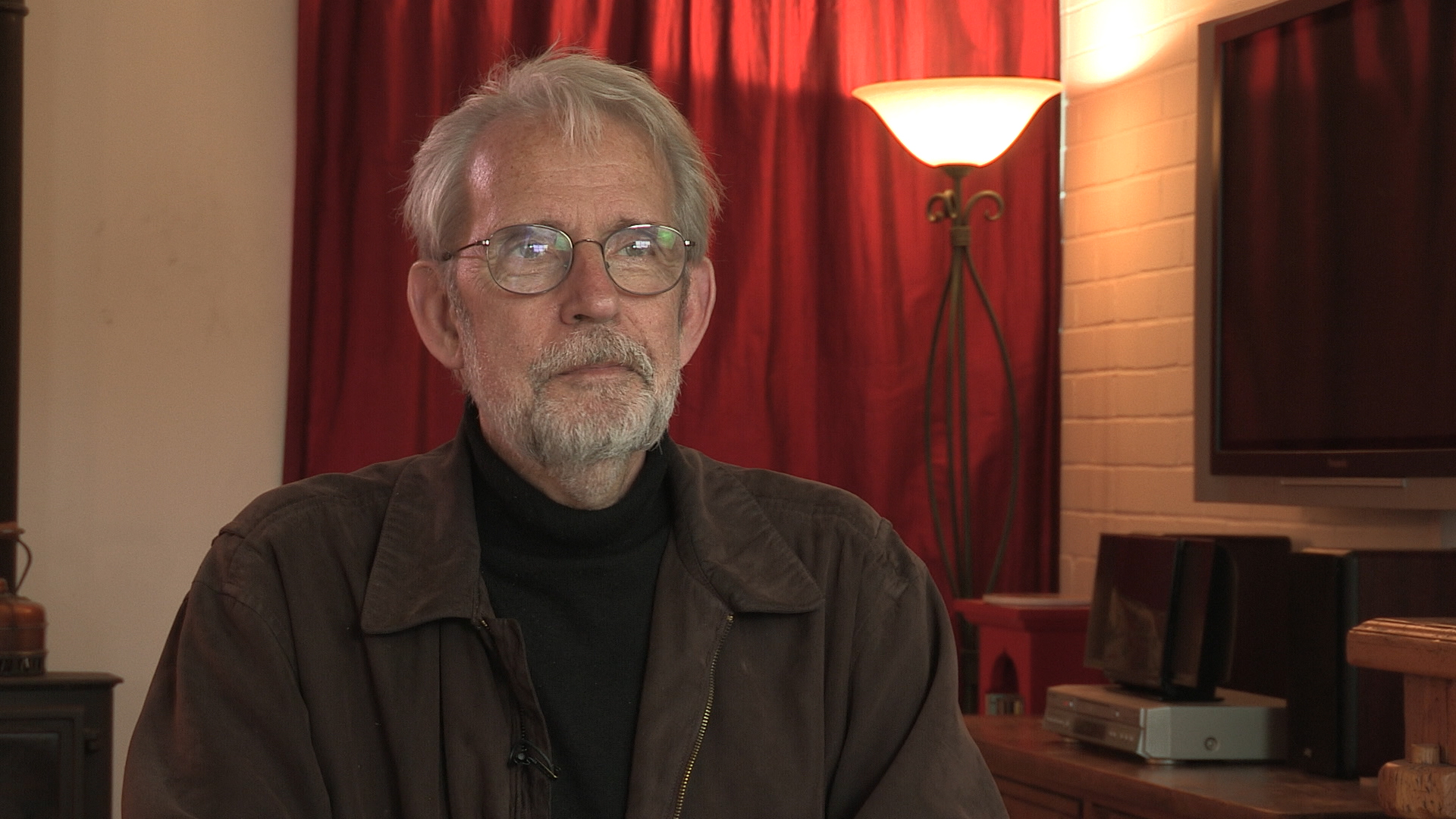 Hemingway & Gellhorn: Working again with Phil Kaufman
My first experience with animation
1
...
23
24
25
26
27
...
32
And this is simple enough in a dialogue scene, but he wanted to do the same thing for big action scenes so that you had lots of coverage, and the kind of software that they were using allowed this to happen without incurring huge costs. Because what we were looking at was not, in any sense, the final animation. It was schematic, in a sense, that when a character walked, they really just glided across the floor. We weren't yet making them walk. And, you know, heads would tilt when they talked, but there wouldn't be over-articulation like there would finally be.
So the idea would be to rough it out using all these techniques, and then cut it down to whatever the final time would be, 28 minutes. Voice it with the... You use temporary voices. You would just grab, sometimes, your own voice. And then, finally, you would get the actors in and they would voice it. And maybe you... I think we added temporary music. You would get it to a certain stage. And then George [Lucas] would come in, and you would have a screening of your episode, and he would look at it and say, great, or speed up the middle, or something. And the final changes will be made.
And then this would be shipped somewhere, mostly, I think, to the Far East, Singapore. There was an animation office in Singapore, using people who were not being paid as much as animators would be paid in Europe or the United States. And, you know, very good animators. And they would take the template that you gave them, and they would flesh it out into full animation. So, at that point, my job was done. When we approved this particular version of the sketch, then I left. And the full animation would take another six or eight months to complete, and I would have nothing to do with that. That was all overseen by the producers of the show. So my job was simply to work from the script, get this visualised, and the action staged in an interesting way. So it was a, you know, a great learning experience for me, because it... I'd never worked in animation before like that, and working with creative animators, and the whole machine that had been established, administrative and talented machine, to produce this television show on a weekly basis. And the results are really fantastic, for, certainly, for the budget that they did. It was by far some of the most, at times, beautiful work being done in animation for limited budget. Certainly, not on the scale like Pixar. But Pixar films were, you know, ten to 30 times as expensive as these... Per minute.
So I look back on that with interest and affection. At the time, it was... I was straining at my leash because it was so... A lot of this was such new material to me, and I, you know, I wanted to do a good job. But I'm very happy that I did it. And that series has now ended, so that... The opportunity to do it has stopped. But I... It was an enjoyable, different way of approaching the film-making process.
Born in 1943 in New York City, Murch graduated from the University of Southern California's School of Cinema-Television. His career stretches back to 1969 and includes work on Apocalypse Now, The Godfather I, II, and III, American Graffiti, The Conversation, and The English Patient. He has been referred to as 'the most respected film editor and sound designer in modern cinema.' In a career that spans over 40 years, Murch is perhaps best known for his collaborations with Francis Ford Coppola, beginning in 1969 with The Rain People. After working with George Lucas on THX 1138 (1971), which he co-wrote, and American Graffiti (1973), Murch returned to Coppola in 1974 for The Conversation, resulting in his first Academy Award nomination. Murch's pioneering achievements were acknowledged by Coppola in his follow-up film, the 1979 Palme d'Or winner Apocalypse Now, for which Murch was granted, in what is seen as a film-history first, the screen credit 'Sound Designer.' Murch has been nominated for nine Academy Awards and has won three, for best sound on Apocalypse Now (for which he and his collaborators devised the now-standard 5.1 sound format), and achieving an unprecedented double when he won both Best Film Editing and Best Sound for his work on The English Patient. Murch's contributions to film reconstruction include 2001's Apocalypse Now: Redux and the 1998 re-edit of Orson Welles's Touch of Evil. He is also the director and co-writer of Return to Oz (1985). In 1995, Murch published a book on film editing, In the Blink of an Eye: A Perspective on Film Editing, in which he urges editors to prioritise emotion.
Title: My first experience with animation
Listeners: Christopher Sykes
Christopher Sykes is an independent documentary producer who has made a number of films about science and scientists for BBC TV, Channel Four, and PBS.
Tags: Clone Wars, George Lucas
Duration: 4 minutes, 5 seconds
Date story recorded: April 2016
Date story went live: 29 March 2017