NEXT STORY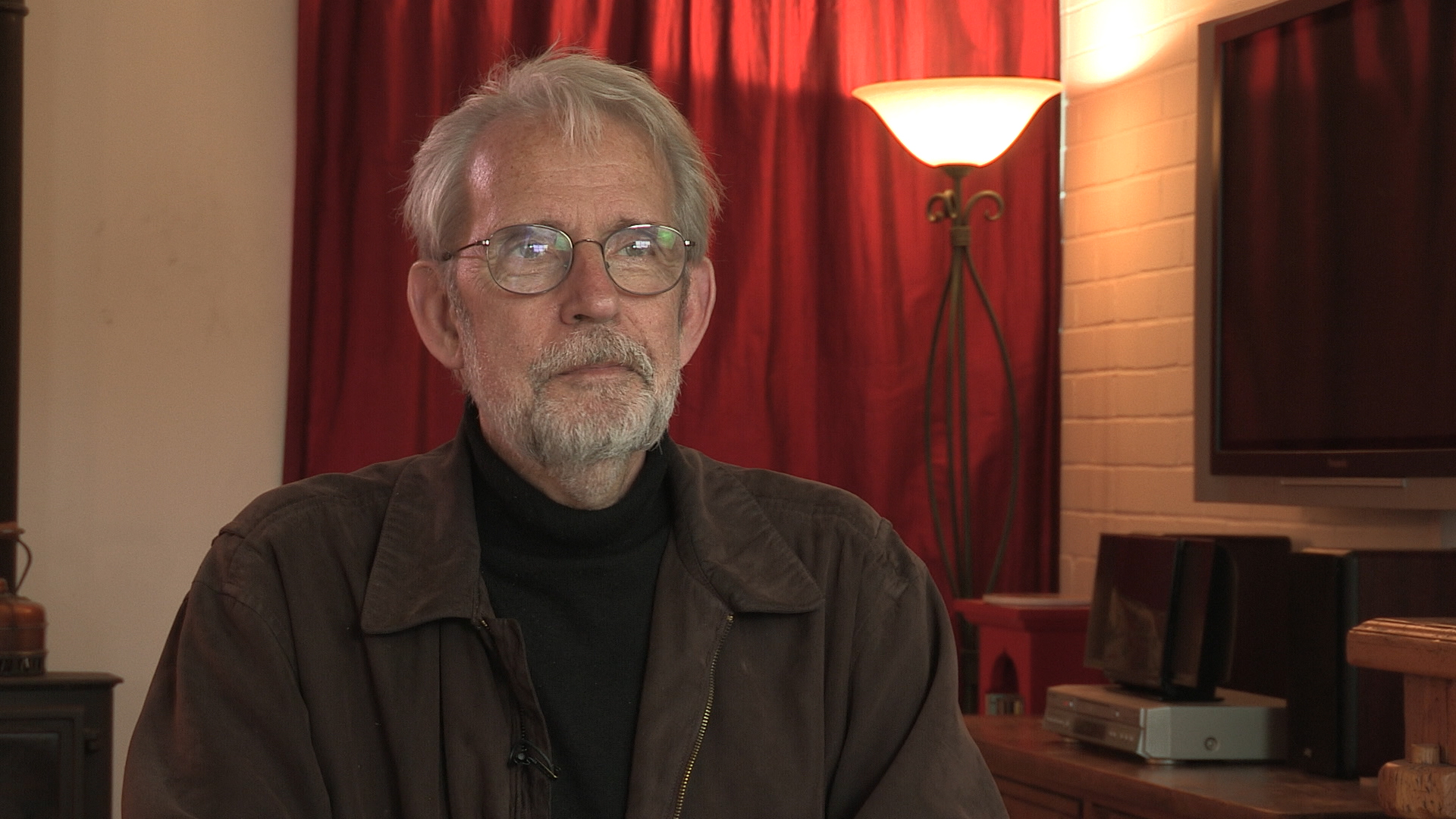 My interest in string theory leads to Mark Levinson
Niven Busch, his sherry and 'closed for repairs'
1
...
24
25
26
27
28
...
32
When we were shooting Unbearable Lightness of Being in 1986, the end scene, where the Lena Olin character, Sabina, has emigrated to the United States, and she is a painter, and she's painting in this house, visiting... Visited by two older people who seemingly are her benefactors or supporting her in some way, the house that was chosen for this is the house that we live in in Bolinas. It's my family house. Because it was there, and it was... Phil [Kaufman] liked it, and it seemed to fit. It looks vaguely New England-y, even though it's a California house. And the actor who played the older man in the scene is a... or was a screenwriter named Niven Busch, who was also a novelist, who wrote The Postman Always Rings Twice and some other classic films, Westerns and other things. And Phil had met him at a party. He lived around the San Francisco area, and Phil met him at a party and casually said, 'Do you want to be in a movie?' 'Yes.' So they... Niven Busch was cast as this... The protector of Lena Olin.
And when we were shooting the scene, in between takes, he was sitting at the kitchen table. And Aggie, my wife, was serving tea. And he didn't want tea, but he wanted a nice dollop of sherry in a teacup, because this was... That was his predilection. And he asked, 'What's the name of this film anyway?' And I was passing through the room, and I said, 'It's The Unbearable Lightness of Being.' And he took a sip of sherry and said, 'The Unbearable Lightness of Being. The only thing worse than that on a marquee of the theatre would be: closed for repairs.' So, I mean, I still... Whenever I say the words, 'This film is The Unbearable Lightness of Being', it kind of trips off my mouth, but I always... in my corner of my mind, I see Niven Busch sipping his teacup of sherry, saying, 'closed for repairs.' It's a very challenging name for a theatrical motion picture, but it's the name of the novel upon which the film is based.
Born in 1943 in New York City, Murch graduated from the University of Southern California's School of Cinema-Television. His career stretches back to 1969 and includes work on Apocalypse Now, The Godfather I, II, and III, American Graffiti, The Conversation, and The English Patient. He has been referred to as 'the most respected film editor and sound designer in modern cinema.' In a career that spans over 40 years, Murch is perhaps best known for his collaborations with Francis Ford Coppola, beginning in 1969 with The Rain People. After working with George Lucas on THX 1138 (1971), which he co-wrote, and American Graffiti (1973), Murch returned to Coppola in 1974 for The Conversation, resulting in his first Academy Award nomination. Murch's pioneering achievements were acknowledged by Coppola in his follow-up film, the 1979 Palme d'Or winner Apocalypse Now, for which Murch was granted, in what is seen as a film-history first, the screen credit 'Sound Designer.' Murch has been nominated for nine Academy Awards and has won three, for best sound on Apocalypse Now (for which he and his collaborators devised the now-standard 5.1 sound format), and achieving an unprecedented double when he won both Best Film Editing and Best Sound for his work on The English Patient. Murch's contributions to film reconstruction include 2001's Apocalypse Now: Redux and the 1998 re-edit of Orson Welles's Touch of Evil. He is also the director and co-writer of Return to Oz (1985). In 1995, Murch published a book on film editing, In the Blink of an Eye: A Perspective on Film Editing, in which he urges editors to prioritise emotion.
Title: Niven Busch, his sherry and 'closed for repairs'
Listeners: Christopher Sykes
Christopher Sykes is an independent documentary producer who has made a number of films about science and scientists for BBC TV, Channel Four, and PBS.
Tags: Unbearable Lightness of Being, Niven Busch
Duration: 3 minutes
Date story recorded: April 2016
Date story went live: 29 March 2017