NEXT STORY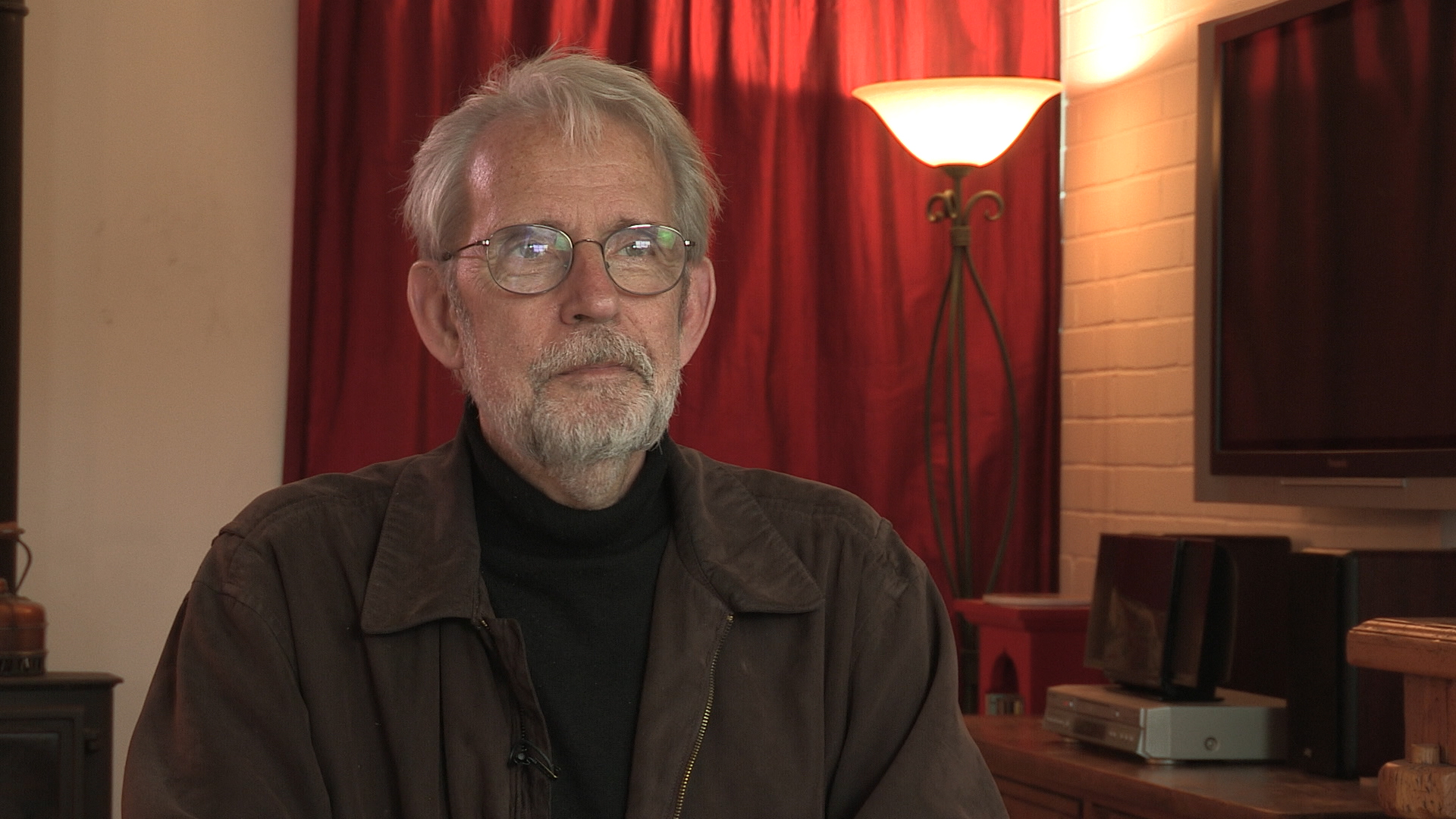 Framing a face on film
Film – medium with the biggest potential
1
...
26
27
28
29
30
...
32
The brain, which has a tendency to, sort of, go astray sometimes... We wander off and have an emotional response, and we wander off of working out the logical something or other, or we have an instinctual thing. You don't want too much of that disorganisation to happen in a coherent society. You want everybody to, sort of, hang together. And an agreed upon story, at the mythic level, is something that can help to compensate for the fact that – again, in the MacLean, triune brain concept – that we have three operating systems which is, at times, kind of dangerous, because they're not hierarchically organised. You can't always depend on logic to overwhelm emotion to overwhelm instinct. Sometimes, the bottom surges up and overwhelms the top. That, I think, incidentally, was one of the discoveries of the 20th century as opposed to the 19th century. The 19th century and the 18th century, the feeling was: now we've got it sorted. The Enlightenment, the idea, through science – we are going to organise things properly. And that was the idea of controlling everything from the top-down. And then, obviously, through people like Freud and Darwin and others, they began to hint at: no, there's something that can burble up from below and overwhelm even the most rational, logical of structures.
So, when we make films, we are, I think, responding to the fact that in our hands is a medium that at least has the potential to address these three things simultaneously in a way that other art forms don't, that we can be logical, we can be emotional, and we can harness instinctual things in the service of a larger art. And I don't think we've succeeded at it, or I certainly don't think we have the perspective yet to even know that we've succeeded. And misused films can clearly cause a lot of damage, because they are so powerful. But at least we should acknowledge that one of the things that makes films powerful, and why so many of us, kind of, throw ourselves on the barricades of film and try to work at this thing that is so very difficult to pull off, is that we are responding to a sense of potential in film, which maybe we're very far from realising it. Maybe, you know, we need another 100 years or 200 years in order to really figure this out. I mean, certainly, if you look at the history of music, the potential of music in 1500 was not fully realised until the 19... It took them 400 years to really figure out how to harness the full panoply of what orchestral music is potentially capable of. And we're probably somewhere along that trajectory with film.
But in film, we have something, which is the harnessing of, certainly, two senses: the sense of vision and the sense of sound. And if we put them in the right alignment with each other, as frequently happens, we can create – because of the alignment of these two senses – we can create, synergistically, the impression of smell, or the impression of feeling, or the impression of other senses which are not being directly addressed by the film. It's a little bit like what we were talking about earlier, in terms of the colour red. Red does not really exist as a neurological signal, but the certain signals can provoke it. And by aligning sound and picture in the right way, we can at least give the audience a whiff of the other.
Born in 1943 in New York City, Murch graduated from the University of Southern California's School of Cinema-Television. His career stretches back to 1969 and includes work on Apocalypse Now, The Godfather I, II, and III, American Graffiti, The Conversation, and The English Patient. He has been referred to as 'the most respected film editor and sound designer in modern cinema.' In a career that spans over 40 years, Murch is perhaps best known for his collaborations with Francis Ford Coppola, beginning in 1969 with The Rain People. After working with George Lucas on THX 1138 (1971), which he co-wrote, and American Graffiti (1973), Murch returned to Coppola in 1974 for The Conversation, resulting in his first Academy Award nomination. Murch's pioneering achievements were acknowledged by Coppola in his follow-up film, the 1979 Palme d'Or winner Apocalypse Now, for which Murch was granted, in what is seen as a film-history first, the screen credit 'Sound Designer.' Murch has been nominated for nine Academy Awards and has won three, for best sound on Apocalypse Now (for which he and his collaborators devised the now-standard 5.1 sound format), and achieving an unprecedented double when he won both Best Film Editing and Best Sound for his work on The English Patient. Murch's contributions to film reconstruction include 2001's Apocalypse Now: Redux and the 1998 re-edit of Orson Welles's Touch of Evil. He is also the director and co-writer of Return to Oz (1985). In 1995, Murch published a book on film editing, In the Blink of an Eye: A Perspective on Film Editing, in which he urges editors to prioritise emotion.
Title: Film – medium with the biggest potential
Listeners: Christopher Sykes
Christopher Sykes is an independent documentary producer who has made a number of films about science and scientists for BBC TV, Channel Four, and PBS.
Tags: myths, brain, triune brain, Enlightenment, 20th century, 19th century, music, film, senses, art, potential
Duration: 4 minutes, 17 seconds
Date story recorded: April 2016
Date story went live: 29 March 2017