NEXT STORY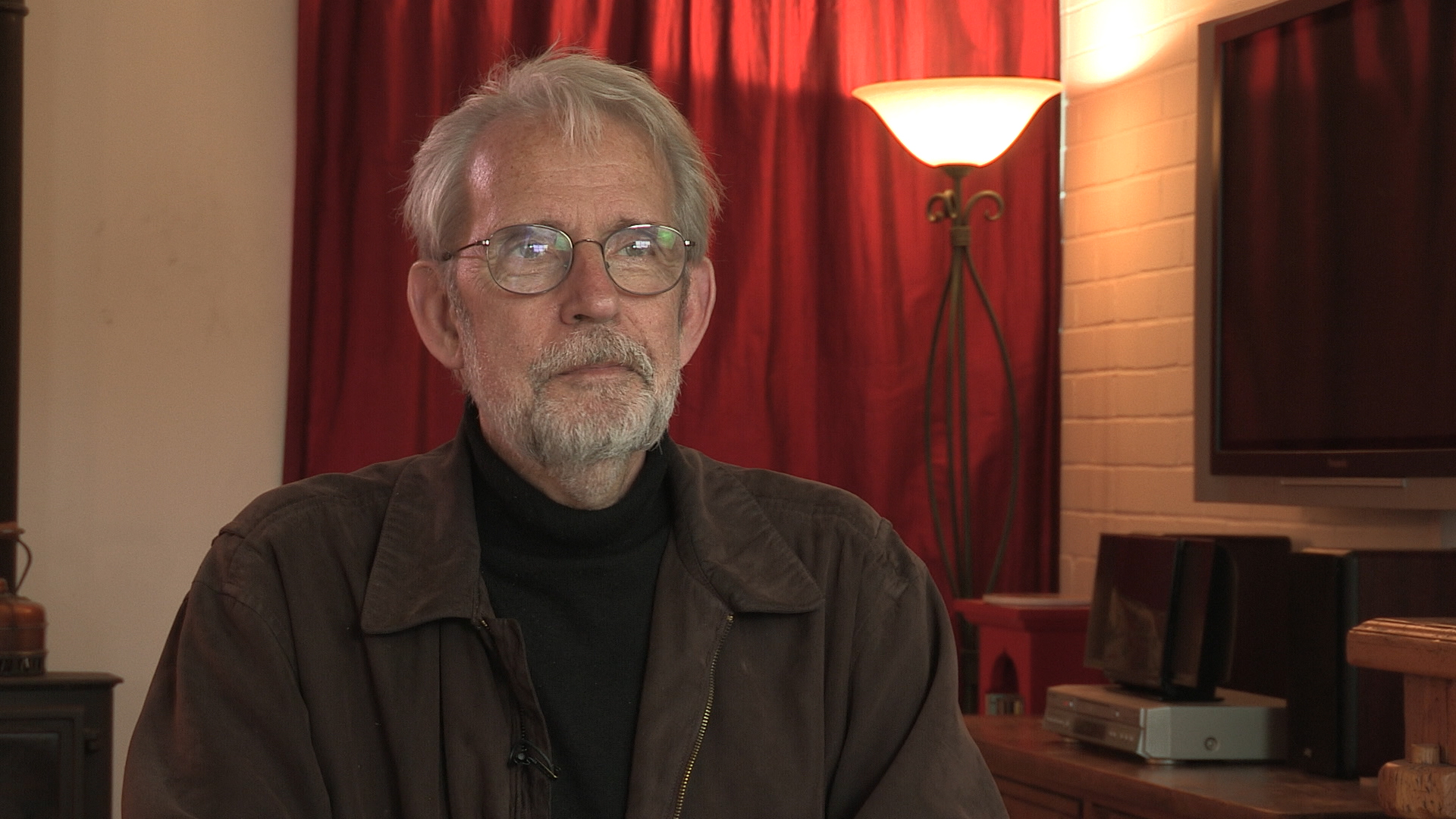 Marlon Brando – the film editor's nightmare
The significance of good film editing
1
...
27
28
29
30
31
32
Francis Coppola wanted to make a single-take film which was One From the Heart. That was originally planned as a single-take film. That was in the days of film and the most you could shoot at any one time was still what Hitchcock was feeling... had to do which was 10 minutes. That's the most film people could shoot at one time. Anyway, he shot the film on that premise as I understand it, I didn't work on the film. But then later, there were problems with it, problems of comprehension or performance or what, I don't know. But then, how do you solve it? With a film that's edited, it's relatively easy to say, well, we'll just cut that shot out, or, you know, get rid of the bad bit. Or, reverse the order of those two things or find another take. So, it's... you can interfere in the DNA of the film. There's a lot in the news now about editing DNA that we can look at DNA and say: there's the problem, and now we have biological scissors, literally, that can go in and snip out the bad part of the DNA, and put in a good part and off you go. So, a film that is shot in one continuous take, has an aesthetic that precludes doing that.
So, I think it's fascinating that we can do this, and we can do it now because of digital technology in a way that we could not do it back then. But I... my hunch is if somebody's listening to this 50 years from now, that single-take films will remain an interesting but isolated compartment within the continent of cinema.
There's also something that... as you watch a single-take film, you are looking at a performance, it's like a high wire act. Are they going to fall? Can they do it? Can they do it interestingly? And you will tend, I think, to become more and more aware of the guy who's balancing on the wire with the balance bar, who is the director, that the danger becomes... you start thinking of the director more and more. And, there's something to be said for that – the quote – that when a film is well edited, it makes the film look like it was well directed, but when a film is greatly edited – whatever that means – it looks like the film wasn't directed at all. It just tends to happen because it has the fluidity of thought to it. And, thought, the way our thoughts work, is very similar to the way films are edited. You'll be going along and then suddenly you'll think of something else, and you'll follow that for a while, and then other things will intrude, and then you bounce back and forth between two thoughts, and then you come into a long contemplative long shot so to speak, and then you go into big close-up thoughts. And it's John Houston's observation that cinema, film is the most like thought of any of the arts because we have this great ability to be fluid in what we pay attention to. Which would bring me back to the thing that Beethoven contributed to music which was exactly that. That he invented, in music, this concept of, so to speak, the long shot or the alternating close-ups, and having things intrude in the middle of movements that other composers from an earlier generation would dismiss as not following the rules. And Beethoven just said, I don't care about that. I want to do this, this interests me, and his music, certainly in the 19th century, carried the day.
Born in 1943 in New York City, Murch graduated from the University of Southern California's School of Cinema-Television. His career stretches back to 1969 and includes work on Apocalypse Now, The Godfather I, II, and III, American Graffiti, The Conversation, and The English Patient. He has been referred to as 'the most respected film editor and sound designer in modern cinema.' In a career that spans over 40 years, Murch is perhaps best known for his collaborations with Francis Ford Coppola, beginning in 1969 with The Rain People. After working with George Lucas on THX 1138 (1971), which he co-wrote, and American Graffiti (1973), Murch returned to Coppola in 1974 for The Conversation, resulting in his first Academy Award nomination. Murch's pioneering achievements were acknowledged by Coppola in his follow-up film, the 1979 Palme d'Or winner Apocalypse Now, for which Murch was granted, in what is seen as a film-history first, the screen credit 'Sound Designer.' Murch has been nominated for nine Academy Awards and has won three, for best sound on Apocalypse Now (for which he and his collaborators devised the now-standard 5.1 sound format), and achieving an unprecedented double when he won both Best Film Editing and Best Sound for his work on The English Patient. Murch's contributions to film reconstruction include 2001's Apocalypse Now: Redux and the 1998 re-edit of Orson Welles's Touch of Evil. He is also the director and co-writer of Return to Oz (1985). In 1995, Murch published a book on film editing, In the Blink of an Eye: A Perspective on Film Editing, in which he urges editors to prioritise emotion.
Title: The significance of good film editing
Listeners: Christopher Sykes
Christopher Sykes is an independent documentary producer who has made a number of films about science and scientists for BBC TV, Channel Four, and PBS.
Tags: John Houston, Ludwig van Beethoven
Duration: 4 minutes, 52 seconds
Date story recorded: April 2016
Date story went live: 29 March 2017