NEXT STORY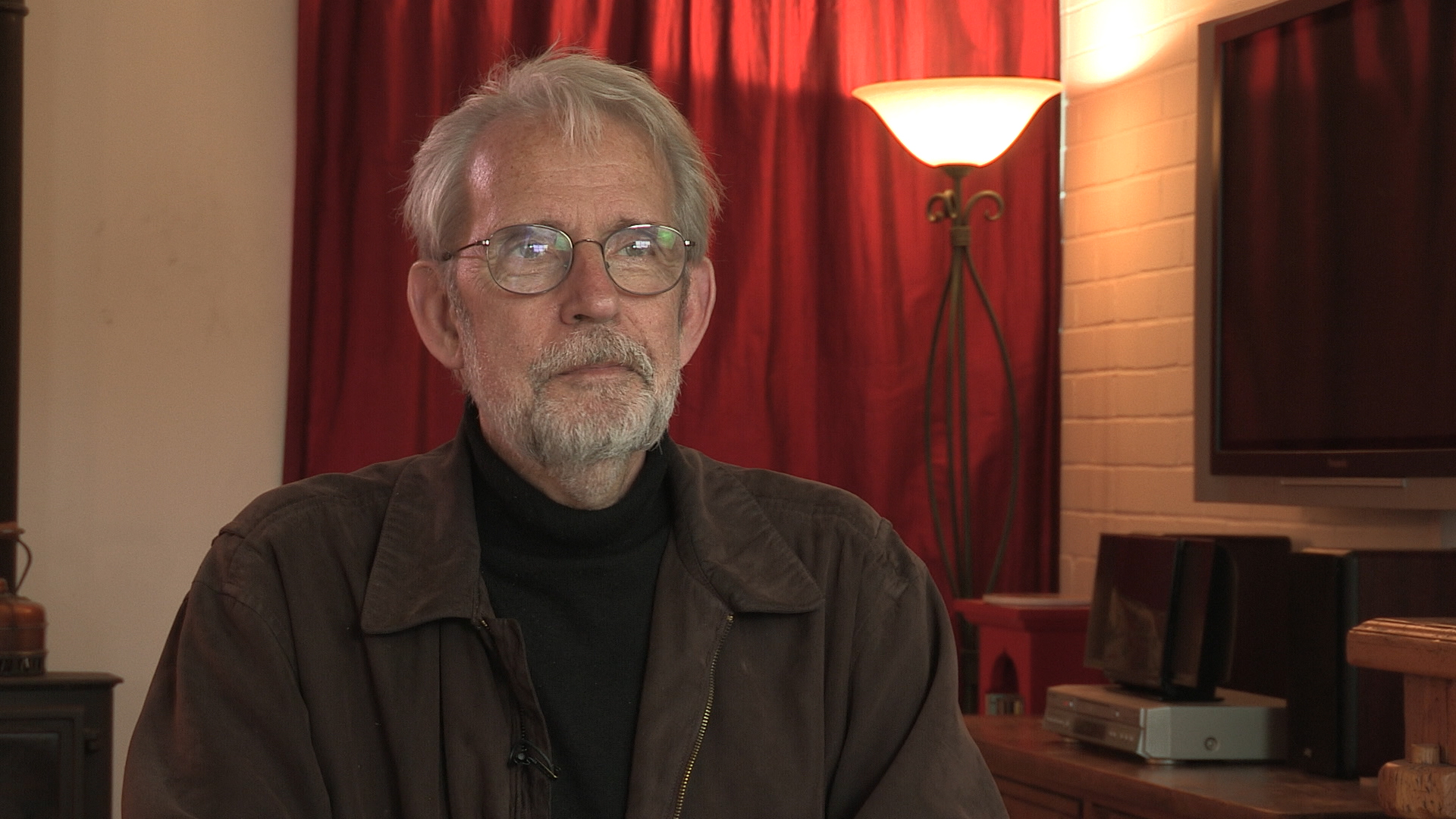 Why is a film like a diamond?
One of life's many coincidences
1
...
27
28
29
30
31
32
My wife and I were in France 31 years ago for a showing of Return to Oz at the Deauville Film Festival. And her mother was living just outside of London and we thought, well, on the way back to San Francisco let's stop in London, visit her and then go back, which we did. But I had been working on a film, the Michael Jackson music video film, Captain EO, and the producer of that film had a flat in London, and he said, well, if you're going to stay in London, stay at my flat. I'll arrange to have the keys... So we flew into Heathrow, we collapsed into a taxi, we said go to this address, I didn't know where it was, and fell asleep, woke up with the screech of the black cab's brakes. Here you are! Great. We walked out and sure enough there was somebody at the door who gave us keys and we opened the door, went into the flat and collapsed on the bed and woke up 12 hours later thinking: where are we? What happened? Oh yeah, it's Rusty's flat in London. And then we thought, 'Well, let's go and visit your mother in the afternoon, let's have lunch. Why don't we have lunch with Michael Herr (who just died a few weeks ago) – he wrote the narration for Apocalypse Now and wrote Despatches, a seminal book on the Vietnam War that was the foundation for many of the scenes in Apocalypse Now.' And I worked closely with Michael Herr for a year in the construction of Apocalype Now; he went through many iterations of the draft of the narration of that film, six or seven at least over the course of a year. So we bonded and I phoned him up and he said let's have lunch. Great, where are you? I didn't know. Wait a minute, I went fishing around in my trousers for the piece of paper, I found it, walked back to the phone, picked up the phone and as I was going to tell him where I was, I looked out the window, across the street and saw, standing in a window, a man on a telephone. And, on an instinctual guess, I said, 'Michael, turn 90 degrees and wave at the person who is waving at you from the window across the street.' And sure enough, this figure, in the other window, turned 90 degrees and waved at me who was waving and it was Michael! And, how amazing?
But it puts these experiences, of which I've had a number, put you in a different frame of mind about what coincidence is and what reality is, and I don't know what the upshot of this is, but I think a way of looking at the world that is probably truer than not is that, instead of coincidences being rare, in fact, coincidences are happening all the time, but to protect ourselves from this, we have a filter, a sort of hidden eyelid that allows us to ignore or choose not to see. If we really knew who that homeless person was asking us for money, we would find that there's probably one or two degrees of separation and, being moral people, we would have to pick him up, take him home with us, feed him, get him back on his feet, call... you know. Our lives would get very complicated very fast if we really knew how interconnected we all are. And there's a rule of thumb observation, coincidences come in threes. And I think what's a way of looking at this is what's happening is that that invisible eyelid has opened up and now we see the coincidences, we're aware of the coincidences that are happening all the time, and then after the third one, some little journeyman neuron in the brain says: 'shut down, close that eyelid', because it's dangerous for our self-preservation somehow to really be aware of how many coincidences that there are happening all the time.
And film – I think many areas of life are like this and depend on this – film, I think, particularly because it's so dependent on contingencies: what is the weather that particular day? What did the gaffer have for breakfast that morning? What did you suddenly forget to do? Did that thread break? All of these things can wreck a film or push it in a direction that may be good or may be catastrophic, but you're hyperaware when you're making a film of how contingent everything is and how dependent on the little pebbles in the shoes are. And many of these things are simply coincidences. So I think, film-makers in general, that eyelid is more open than not, that we are more aware of coincidences than people who have different jobs because we're so keyed into the contingencies of what it is that we do.
Born in 1943 in New York City, Murch graduated from the University of Southern California's School of Cinema-Television. His career stretches back to 1969 and includes work on Apocalypse Now, The Godfather I, II, and III, American Graffiti, The Conversation, and The English Patient. He has been referred to as 'the most respected film editor and sound designer in modern cinema.' In a career that spans over 40 years, Murch is perhaps best known for his collaborations with Francis Ford Coppola, beginning in 1969 with The Rain People. After working with George Lucas on THX 1138 (1971), which he co-wrote, and American Graffiti (1973), Murch returned to Coppola in 1974 for The Conversation, resulting in his first Academy Award nomination. Murch's pioneering achievements were acknowledged by Coppola in his follow-up film, the 1979 Palme d'Or winner Apocalypse Now, for which Murch was granted, in what is seen as a film-history first, the screen credit 'Sound Designer.' Murch has been nominated for nine Academy Awards and has won three, for best sound on Apocalypse Now (for which he and his collaborators devised the now-standard 5.1 sound format), and achieving an unprecedented double when he won both Best Film Editing and Best Sound for his work on The English Patient. Murch's contributions to film reconstruction include 2001's Apocalypse Now: Redux and the 1998 re-edit of Orson Welles's Touch of Evil. He is also the director and co-writer of Return to Oz (1985). In 1995, Murch published a book on film editing, In the Blink of an Eye: A Perspective on Film Editing, in which he urges editors to prioritise emotion.
Title: One of life's many coincidences
Listeners: Christopher Sykes
Christopher Sykes is an independent documentary producer who has made a number of films about science and scientists for BBC TV, Channel Four, and PBS.
Tags: London, Michael Herr
Duration: 6 minutes, 36 seconds
Date story recorded: April 2016
Date story went live: 29 March 2017