NEXT STORY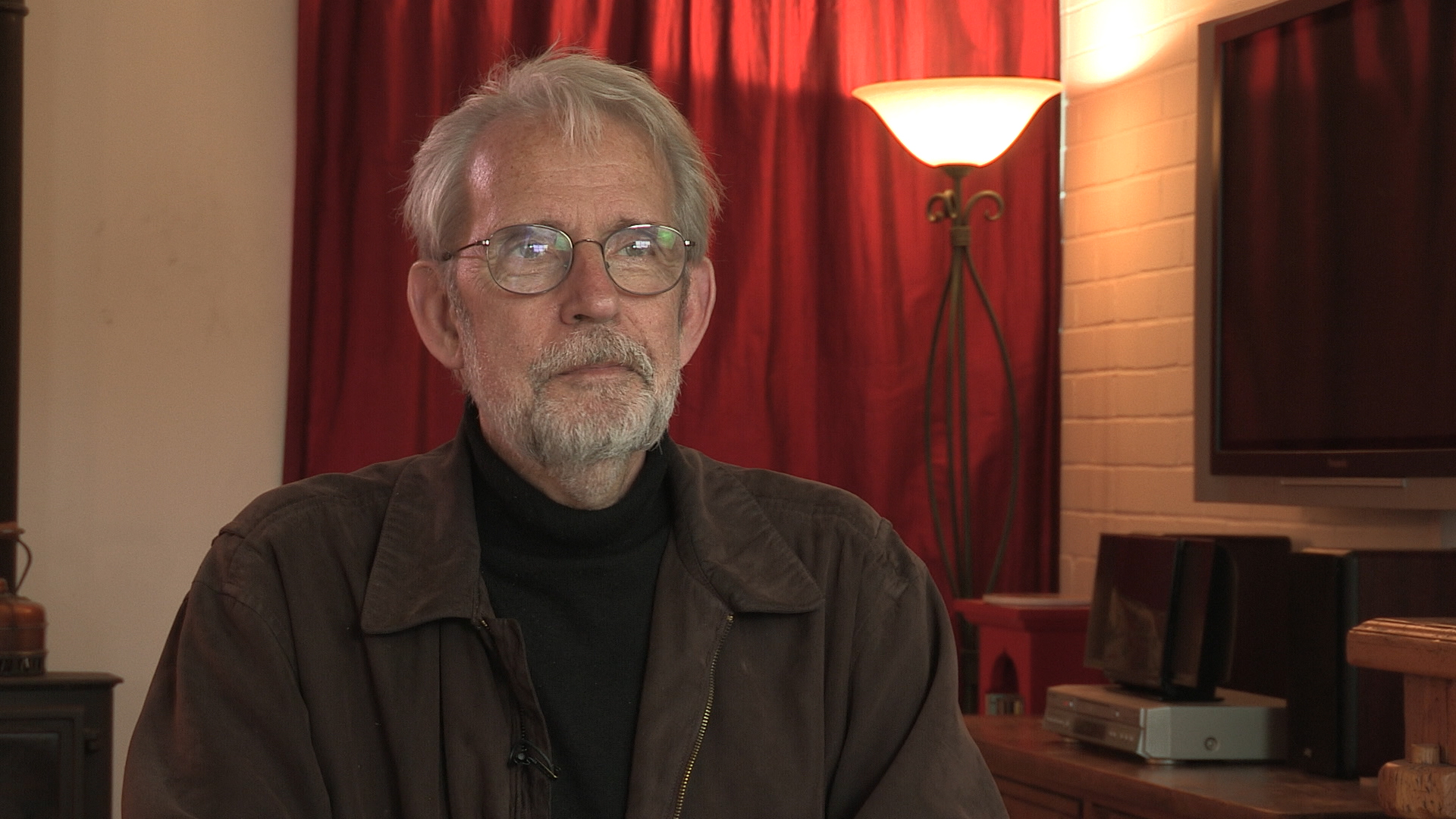 The challenges of being a director
How being fired affects your confidence
1
...
28
29
30
31
32
The finished film, when it came out, was not significantly different. It was ten minutes shorter, but Brad and I already had the list of things that we were going to cut out that was going to make it ten minutes shorter. So, the exact moment that I was fired was right after the studio had seen the film after a series of re-shoots had been incorporated into the material. So, this was our first opportunity to see everything together with the new material. So, whenever that happens, now, okay, now here's all the new stuff, let's now turn this collection of carbon into a diamond. Let's condense it.
But, I was prevented from doing that. And, you know what, it took an emotional toll, it's, you know, you're deeply involved in, well, I am, in every film. It's like you're playing the piano and it's as if somebody comes over and slams the whatever it's called, the lid, down on your fingers in the middle of playing, and it hurts. So it takes a while to process that and to act, not only on you, but also, what does this mean in the larger sense. So, it's... but it's something that increasingly... it's always been part of the equation. Luckily, I escaped this happening to me until two years ago. But, I think it's happening with increased frequency in the last ten or fifteen years. It's a part of the job description so to speak. The strategy. And, over the years, I have... benefited is not the right word, but I have come in as an editor to films where the editor has been let go. So, from a certain moralistic point of view, I am now getting my just desserts, I am getting to feel what it's like on the other side of the equation. I have not willingly tried to take advantage of those other situations, it's just situations have arisen, usually with friends, or people that I know where the films are in trouble and I come in to help out, and it's not a part of the business I'd like, both on the receiving, or the giving end of it, so to speak.
[Q] I can imagine that one of the most precious things you have as an editor, is confidence.
Yes.
[Q] So, what does something like this do to your confidence?
Well, yes, you are bruised by it certainly. I mean, that, the form [fall] board or something, the piano on your fingers, you know, it's like... that hurts. And what hurts is the feeling of: I was trying to help! And nobody liked what I was doing to help. And, you know, you're worried about your reputation, from a certain point of view. You know, I'm now seventy two, and you certainly can't be fired from three or four films in a row. That would be... or even two in a row would be dangerous. You'd have to do a lot of explaining to that. Now, I don't like to explain the situation. So, yes, it does affect your confidence. It depends on what point you're at in your career. If you're fired from the very first film you work on, that hurts, maybe I'm not cut out to do this. If you're fired somewhere in the middle of your career, that means something else. Or, in my case, fired towards the end of your career it has another meaning, and you have to kind of, metabolise that meaning as best you can.
But, you know, I'm sustained by family and friends and... And, even Disney... my agent phoned Disney, and even I talked to the head of postproduction at Disney as this was happening, and Disney's explanation was, 'No, no, we love Walter, this has nothing to do with him', is what they said. What that really means, underneath that, is obviously, a great deal of this is a political game that's being played. And, in fact, that may be the truth. That I was the chicken, and they just killed me in order to... that the person they were getting at was Brad and I was the vehicle, by taking me out of the equation, they were able to get at Brad in a different way. I don't know, this is all pure speculation, because I never really heard what the real answer was behind it. Maybe it was because I wasn't doing a good enough job. I don't think so. But... Maybe in the long view, everything will be revealed.
Born in 1943 in New York City, Murch graduated from the University of Southern California's School of Cinema-Television. His career stretches back to 1969 and includes work on Apocalypse Now, The Godfather I, II, and III, American Graffiti, The Conversation, and The English Patient. He has been referred to as 'the most respected film editor and sound designer in modern cinema.' In a career that spans over 40 years, Murch is perhaps best known for his collaborations with Francis Ford Coppola, beginning in 1969 with The Rain People. After working with George Lucas on THX 1138 (1971), which he co-wrote, and American Graffiti (1973), Murch returned to Coppola in 1974 for The Conversation, resulting in his first Academy Award nomination. Murch's pioneering achievements were acknowledged by Coppola in his follow-up film, the 1979 Palme d'Or winner Apocalypse Now, for which Murch was granted, in what is seen as a film-history first, the screen credit 'Sound Designer.' Murch has been nominated for nine Academy Awards and has won three, for best sound on Apocalypse Now (for which he and his collaborators devised the now-standard 5.1 sound format), and achieving an unprecedented double when he won both Best Film Editing and Best Sound for his work on The English Patient. Murch's contributions to film reconstruction include 2001's Apocalypse Now: Redux and the 1998 re-edit of Orson Welles's Touch of Evil. He is also the director and co-writer of Return to Oz (1985). In 1995, Murch published a book on film editing, In the Blink of an Eye: A Perspective on Film Editing, in which he urges editors to prioritise emotion.
Title: How being fired affects your confidence
Listeners: Christopher Sykes
Christopher Sykes is an independent documentary producer who has made a number of films about science and scientists for BBC TV, Channel Four, and PBS.
Tags: fired, dismissal, reputation, confidence
Duration: 5 minutes, 38 seconds
Date story recorded: April 2016
Date story went live: 29 March 2017