NEXT STORY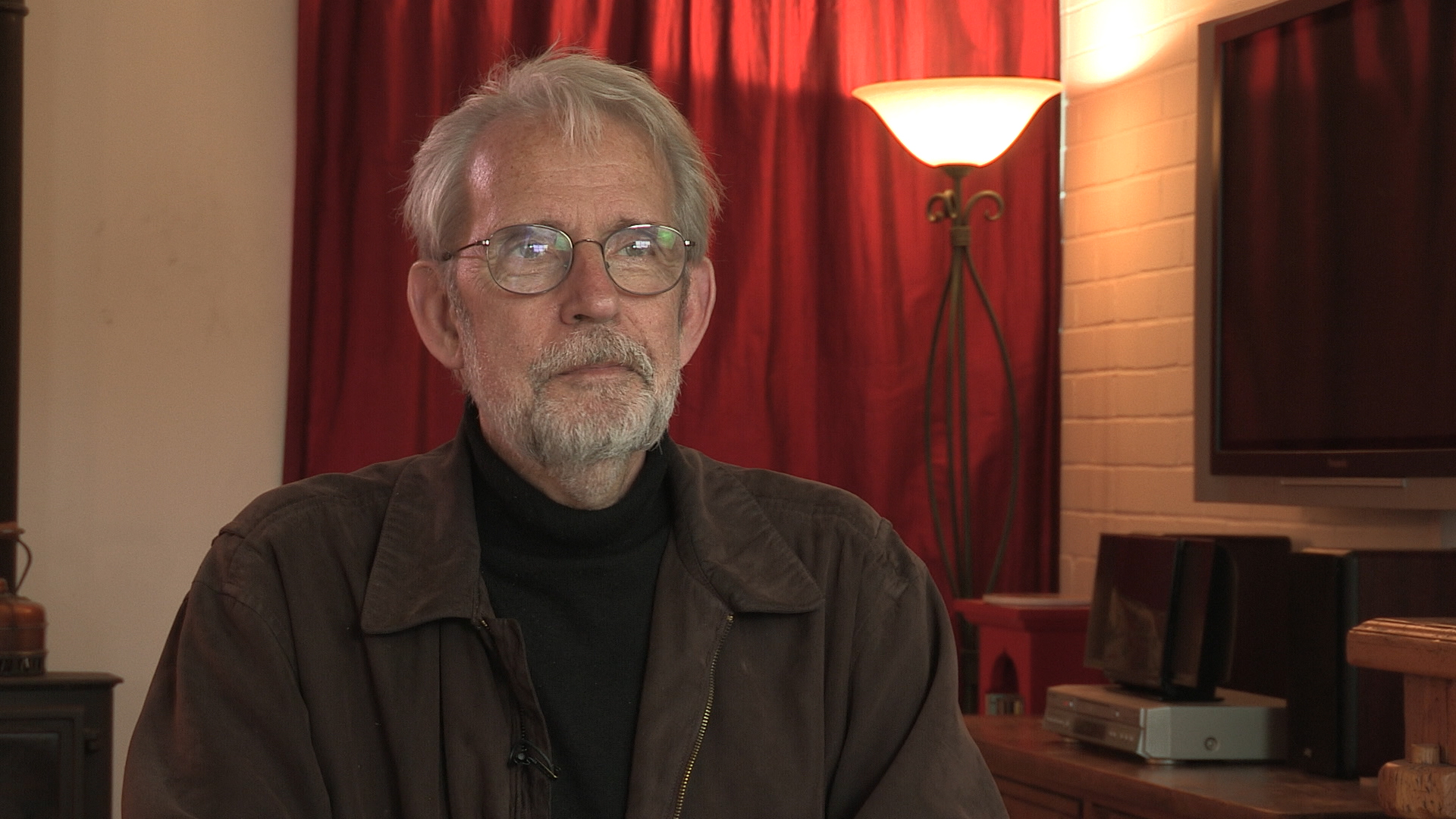 The period of recovery after a finished project
Baskets of multicoloured ping-pong balls
1
...
28
29
30
31
32
What these balls symbolise in my tormented mind, was some of the balls, let's say, the green balls are things that you are now looking at in terms of staging and performance that are exactly the way you thought they would be, even your hidden assumptions now say: yes, I never realised it, but that is exactly how I wanted it to be. So green is good, in the sense that it conforms exactly to what you thought it should be. So, they all go in the green basket.
The blue ball is things that are not the way you thought, but they're just different. And, you don't know why they're different, and you don't yet know whether it makes any difference that they're different. Just imagining something out of the blue, I always thought the t-shirt would be orange, but it's blue. Does that make any difference? I don't know. I have to think about it. And that's the important thing, is that you now have to spend time thinking. Those things that are slightly different, are they good, or bad, or nothing. So... You, you decide that these blue ping pong balls are things that are just different, but trivial. It doesn't matter that they're different. In the end, it may even be good that they're different.
Next is the orange ping pong balls. And, these are things that are different and not so good. You know immediately, that's not good. But they're not so not-good, that alarm bells, that, you get dry in your mouth bad. If you had all the time in the world, you would fix them. I wanted six people around the table, and this table can only seat five. How did that mistake happen? I don't know, but I have to solve that problem. Is it critical? No, but it's, I'm already, I'm slightly annoyed at this. So they go in the orange basket.
And then there are the red ping pong balls, vibrant. And, these are bad, and poisonously bad. I don't know how this happened but, if, I don't know, if that line reading gets into the film, it will sink the film. It's, you just cannot say that line this way. It's a little bit like Francis with the actor moving his arms. You know, it's a personal thing with him, I just don't want that, I can't have that, I have to fix it somehow. So this, there's a little police siren that goes off when you see these red ping pong balls. The kicker with these is more frequently than you would think. People around you are saying, 'Isn't it great that he's moving his hands so much, just like a real Italian', and so much of you wants the process to be easy, that you are tempted to go along with them, and think, 'Maybe I was wrong, maybe it's good that they are all moving their arms.' Another part of you, the real part, thinks: 'We can't, we have to... I know you think it's good, but I know something you don't know about the whole film, and we can't have that.' Even, 'Yes I know, I know it looks good to you right now, whatever it is, Mr Cameraman, Mr Costume Designer, but trust me, I'm the director, we have to change it.' 'But, it's going to take two hours!' 'I know, I'm sorry, but we have to change it.' 'Okay.' Director changes his mind. 'But I didn't want that in the first place!' 'Director changed his mind.' Oh.
And then, over at the other end of the scale are these golden ping pong balls, things that are so much better than you ever thought they would be, that you're just open-mouthed in astonishment. Where did this come from, how did that happen, this is fantastic!
As a result, in the time you have on the day that you are shooting, your attention is mesmerised, and almost completely consumed by the gold and the red ping pong balls. You have to fix these poison pills because if the film swallows these things, trust me, it will die. As director. On the other hand, these things, I never anticipated that it would be that good, I now have to take advantage of it, which means changing these other things. Maybe if I do that, I can get rid of this other thing, this table that seated six, I don't need that anymore because this is so much better. But then you have to do a lot of thinking on your feet to now re-conceive how you thought of things to take advantage of this golden opportunity which very easily slips away, because, again, frequently, that thing that you are now seeing, other people, either don't see it, or think, well that's not right. But you, secretly know, that's exactly what I wanted all along, but I could never articulate it, and now it's happening right in front of me, and so your mental and physical energies are consumed taking care of these red and gold ping pong balls, and in the end, you wind up just letting the other colours, the green, orange and blue, so that they have to take care of themselves, and bounce the way they will bounce, and hopefully you have minimised the damage, or eliminated the damage from the reds, and taken as full advantage as you could every take of these golden opportunities.
Born in 1943 in New York City, Murch graduated from the University of Southern California's School of Cinema-Television. His career stretches back to 1969 and includes work on Apocalypse Now, The Godfather I, II, and III, American Graffiti, The Conversation, and The English Patient. He has been referred to as 'the most respected film editor and sound designer in modern cinema.' In a career that spans over 40 years, Murch is perhaps best known for his collaborations with Francis Ford Coppola, beginning in 1969 with The Rain People. After working with George Lucas on THX 1138 (1971), which he co-wrote, and American Graffiti (1973), Murch returned to Coppola in 1974 for The Conversation, resulting in his first Academy Award nomination. Murch's pioneering achievements were acknowledged by Coppola in his follow-up film, the 1979 Palme d'Or winner Apocalypse Now, for which Murch was granted, in what is seen as a film-history first, the screen credit 'Sound Designer.' Murch has been nominated for nine Academy Awards and has won three, for best sound on Apocalypse Now (for which he and his collaborators devised the now-standard 5.1 sound format), and achieving an unprecedented double when he won both Best Film Editing and Best Sound for his work on The English Patient. Murch's contributions to film reconstruction include 2001's Apocalypse Now: Redux and the 1998 re-edit of Orson Welles's Touch of Evil. He is also the director and co-writer of Return to Oz (1985). In 1995, Murch published a book on film editing, In the Blink of an Eye: A Perspective on Film Editing, in which he urges editors to prioritise emotion.
Title: Baskets of multicoloured ping-pong balls
Listeners: Christopher Sykes
Christopher Sykes is an independent documentary producer who has made a number of films about science and scientists for BBC TV, Channel Four, and PBS.
Tags: directing, director, challenge, balls, opportunity, changes
Duration: 6 minutes, 46 seconds
Date story recorded: April 2016
Date story went live: 29 March 2017