NEXT STORY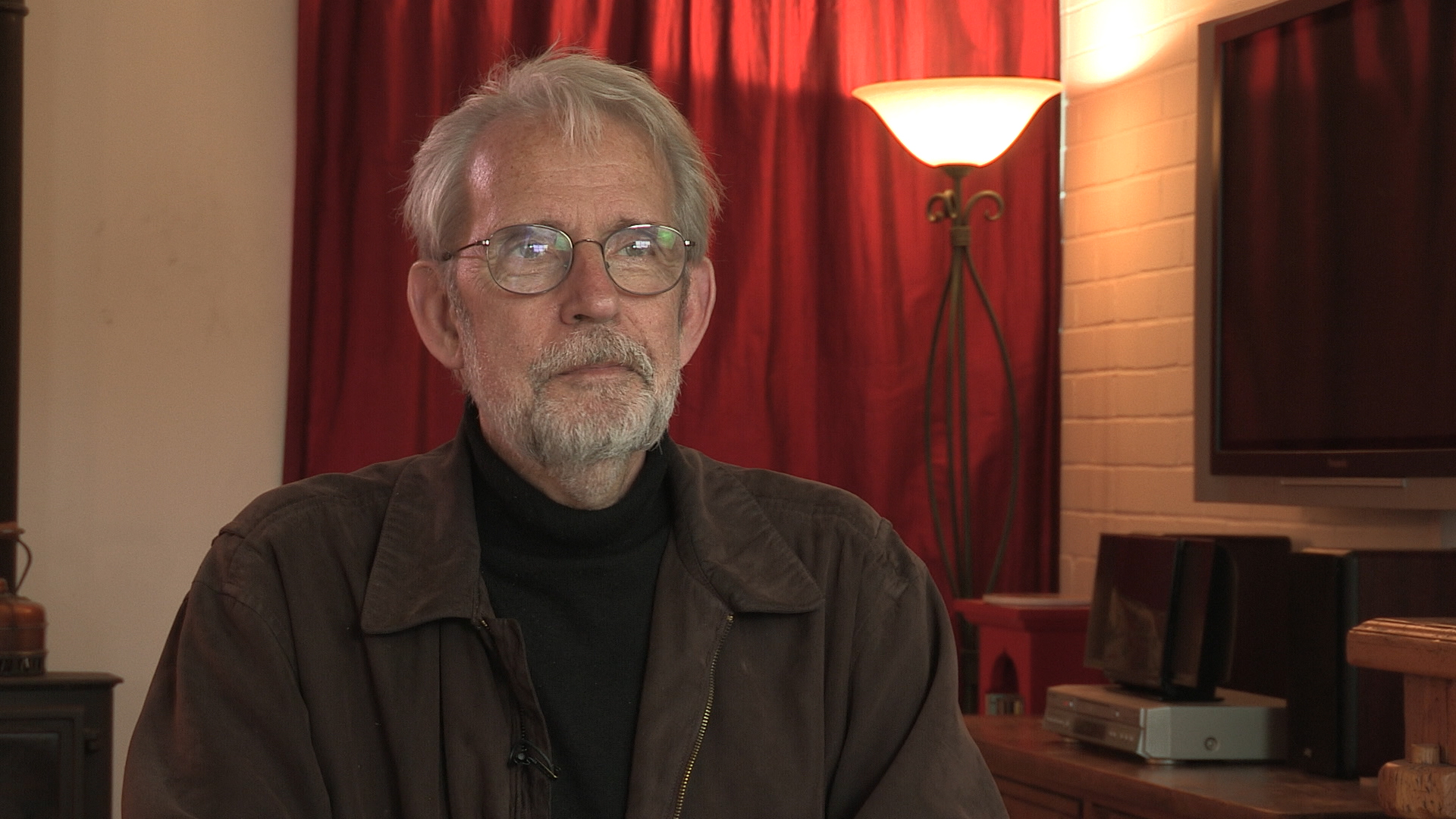 'The waterfall effect' in the editor's work
Discovering 'the waterfall effect' as a child
1
...
28
29
30
31
32
I remembered things that I used to observe when I was very young about five years old, six, or seven years old, and my parents would take me to parades, say, the Macy's Day Parade in New York, which was a big thing in around, around Thanksgiving time, sort of, the lead up to Christmas shopping. To whip people into a frenzy for shopping. With big balloons, and a spectacular parade. So I would rush to the front of the line, and wiggle through people's legs and sit as close as I could to these huge balloons that were going by, and for an hour, I would watch the balloons go by, and at the end, when the last balloon had gone by, the last parade sweeper-upper had swept up, I would look down at the asphalt pavement and be delighted to discover that the asphalt was oozing in the opposite direction to the way the balloons were going. So if the balloons had been going left to right, I'd look at the asphalt and the asphalt would be oozing right to left. And the first time I saw this, my eyes were popping out, and I tried to look to where to the oozing was coming from, and, as you might expect, that was also oozing in the same direction. And then: where was it going? And that was oozing in the same direction. And then, after fifteen, twenty seconds, thirty seconds or so, it would disappear and the asphalt was solid. So, it was clear to me, even as a five year old, that this was an illusion, that the asphalt was not really oozing but it was some trick that was being played on me somehow.
And, thinking about it, I began to piece together the idea that if the balloons were going that way, it would go in the other direction. And, of course, later on, I discovered that this is a well-known psychological effect. It's official name is 'the waterfall effect', because you can produce the same thing if you hike somewhere and then look at a waterfall, and look at it for a minute, and then switch your gaze to the canyon wall, here, it will seem to be flowing in the opposite direction to the waterfall. So, it's something to do with the way the eye and the mind perceive motion. And then, here, it's a reaction against that.
Born in 1943 in New York City, Murch graduated from the University of Southern California's School of Cinema-Television. His career stretches back to 1969 and includes work on Apocalypse Now, The Godfather I, II, and III, American Graffiti, The Conversation, and The English Patient. He has been referred to as 'the most respected film editor and sound designer in modern cinema.' In a career that spans over 40 years, Murch is perhaps best known for his collaborations with Francis Ford Coppola, beginning in 1969 with The Rain People. After working with George Lucas on THX 1138 (1971), which he co-wrote, and American Graffiti (1973), Murch returned to Coppola in 1974 for The Conversation, resulting in his first Academy Award nomination. Murch's pioneering achievements were acknowledged by Coppola in his follow-up film, the 1979 Palme d'Or winner Apocalypse Now, for which Murch was granted, in what is seen as a film-history first, the screen credit 'Sound Designer.' Murch has been nominated for nine Academy Awards and has won three, for best sound on Apocalypse Now (for which he and his collaborators devised the now-standard 5.1 sound format), and achieving an unprecedented double when he won both Best Film Editing and Best Sound for his work on The English Patient. Murch's contributions to film reconstruction include 2001's Apocalypse Now: Redux and the 1998 re-edit of Orson Welles's Touch of Evil. He is also the director and co-writer of Return to Oz (1985). In 1995, Murch published a book on film editing, In the Blink of an Eye: A Perspective on Film Editing, in which he urges editors to prioritise emotion.
Title: Discovering 'the waterfall effect' as a child
Listeners: Christopher Sykes
Christopher Sykes is an independent documentary producer who has made a number of films about science and scientists for BBC TV, Channel Four, and PBS.
Tags: waterfall effect, illusion, balloons, Macy's Day Parade, oozing, vision
Duration: 3 minutes, 3 seconds
Date story recorded: April 2016
Date story went live: 29 March 2017