NEXT STORY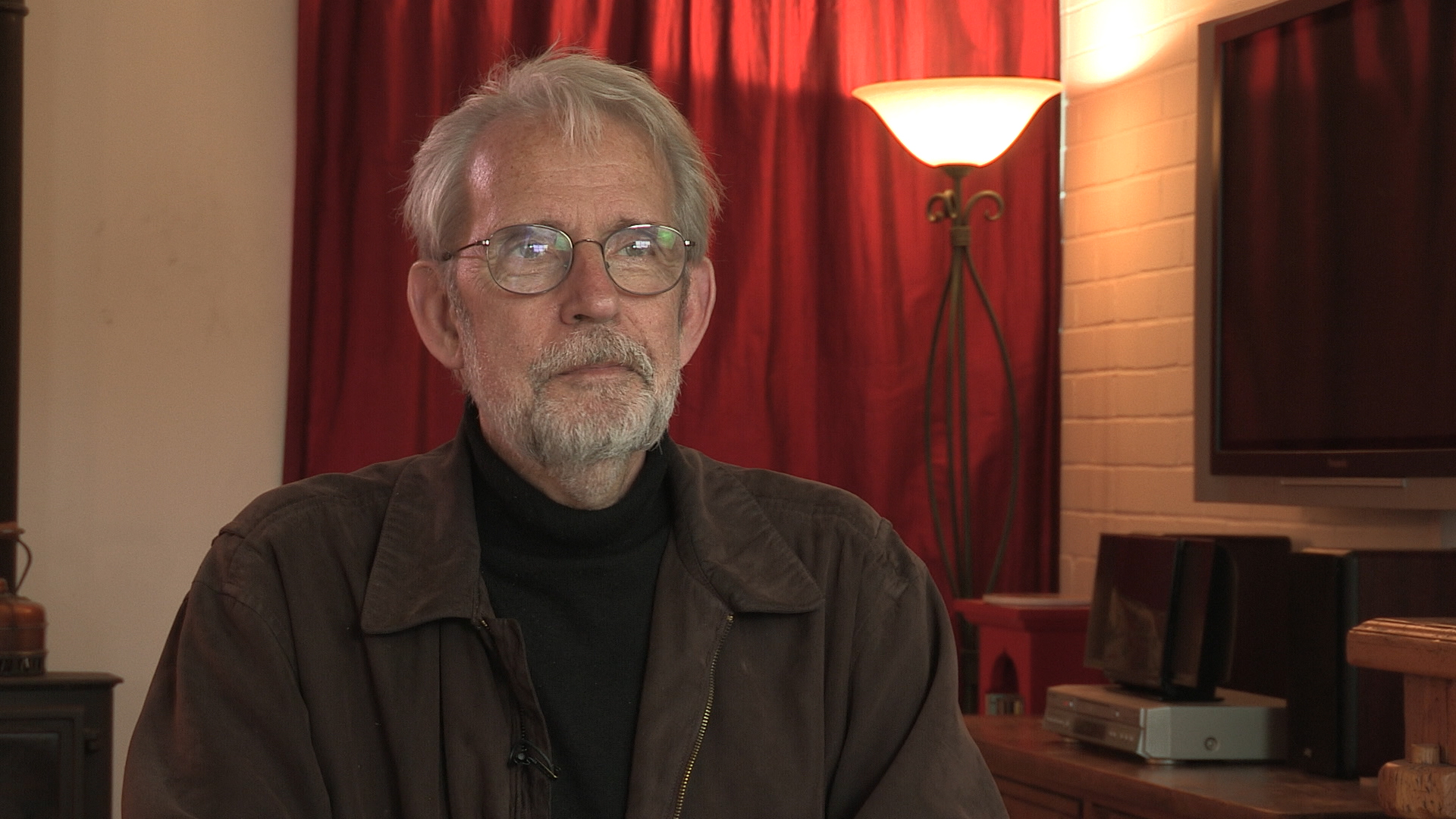 The transubstantiated forests of Europe
Translating – my way to 're-enter' the world
1
...
28
29
30
31
32
I was in this seasick period, so I thought, 'I don't know, maybe I'm wrong. Let me find out.' And I'd never done any translating, literary translating, and so I thought, I'll try it. And, I will try it using the Italian writer Malaparte, who I had discovered ten years previously, and loved his writing. So, I took some Italian... some books of his that had never been translated into English, and started translating. And I discovered, thankfully, as far as I could tell, I was right. That the mental space that I got into when I was translating, is for all practical purposes identical to the mental space that I'm in when I'm editing. Should I use this or that? Well, if I use that, that's accurate, but it's not particularly pungent. Maybe I can forego literally doing that and do something that achieves the same thing, but in a more poetic way? Yes? But, if I do that, then I have to compensate by doing this and...
There's this... when you're editing there's this chatter that's going on in your head all the time, irrespective of what your hands are doing, there's this... I could do this, but that... What should I do? And looking at everything that is laid out in front of you and trying to find the best way of translating from text to image, given the material that you have. And, this was... I was thankful to discover this, because in a sense it gave me a sort of therapeutic occupation, basket-weaving in a sense, to come down off of the high that I was on... on the film. And do something that was do-able, that filled the same need and allowed it to... allowed the fever to subside more gradually than just this cold turkey. And, you know, the analogy is imprecise, but it's close. You are on some kind of drug when you're working on a film, and if you just yank the needle out, you have problems. And so, this is a kind of methadone to get you, or me, from one state back to another one, without any expense and nobody else is involved, it's just me doing it, and by stages I can gradually taper off and get back to... get back to normal. So, I would recommend it for those of you who have multiple languages, it's a very good thing to do. And, the inclination to do it – and maybe somebody else can figure out something else that you could do similarly – but for me, anyway, this is the path that I... I use to sort of, calm down after a film.
Born in 1943 in New York City, Murch graduated from the University of Southern California's School of Cinema-Television. His career stretches back to 1969 and includes work on Apocalypse Now, The Godfather I, II, and III, American Graffiti, The Conversation, and The English Patient. He has been referred to as 'the most respected film editor and sound designer in modern cinema.' In a career that spans over 40 years, Murch is perhaps best known for his collaborations with Francis Ford Coppola, beginning in 1969 with The Rain People. After working with George Lucas on THX 1138 (1971), which he co-wrote, and American Graffiti (1973), Murch returned to Coppola in 1974 for The Conversation, resulting in his first Academy Award nomination. Murch's pioneering achievements were acknowledged by Coppola in his follow-up film, the 1979 Palme d'Or winner Apocalypse Now, for which Murch was granted, in what is seen as a film-history first, the screen credit 'Sound Designer.' Murch has been nominated for nine Academy Awards and has won three, for best sound on Apocalypse Now (for which he and his collaborators devised the now-standard 5.1 sound format), and achieving an unprecedented double when he won both Best Film Editing and Best Sound for his work on The English Patient. Murch's contributions to film reconstruction include 2001's Apocalypse Now: Redux and the 1998 re-edit of Orson Welles's Touch of Evil. He is also the director and co-writer of Return to Oz (1985). In 1995, Murch published a book on film editing, In the Blink of an Eye: A Perspective on Film Editing, in which he urges editors to prioritise emotion.
Title: Translating – my way to 're-enter' the world
Listeners: Christopher Sykes
Christopher Sykes is an independent documentary producer who has made a number of films about science and scientists for BBC TV, Channel Four, and PBS.
Tags: Curzio Malaparte
Duration: 3 minutes, 35 seconds
Date story recorded: April 2016
Date story went live: 29 March 2017