NEXT STORY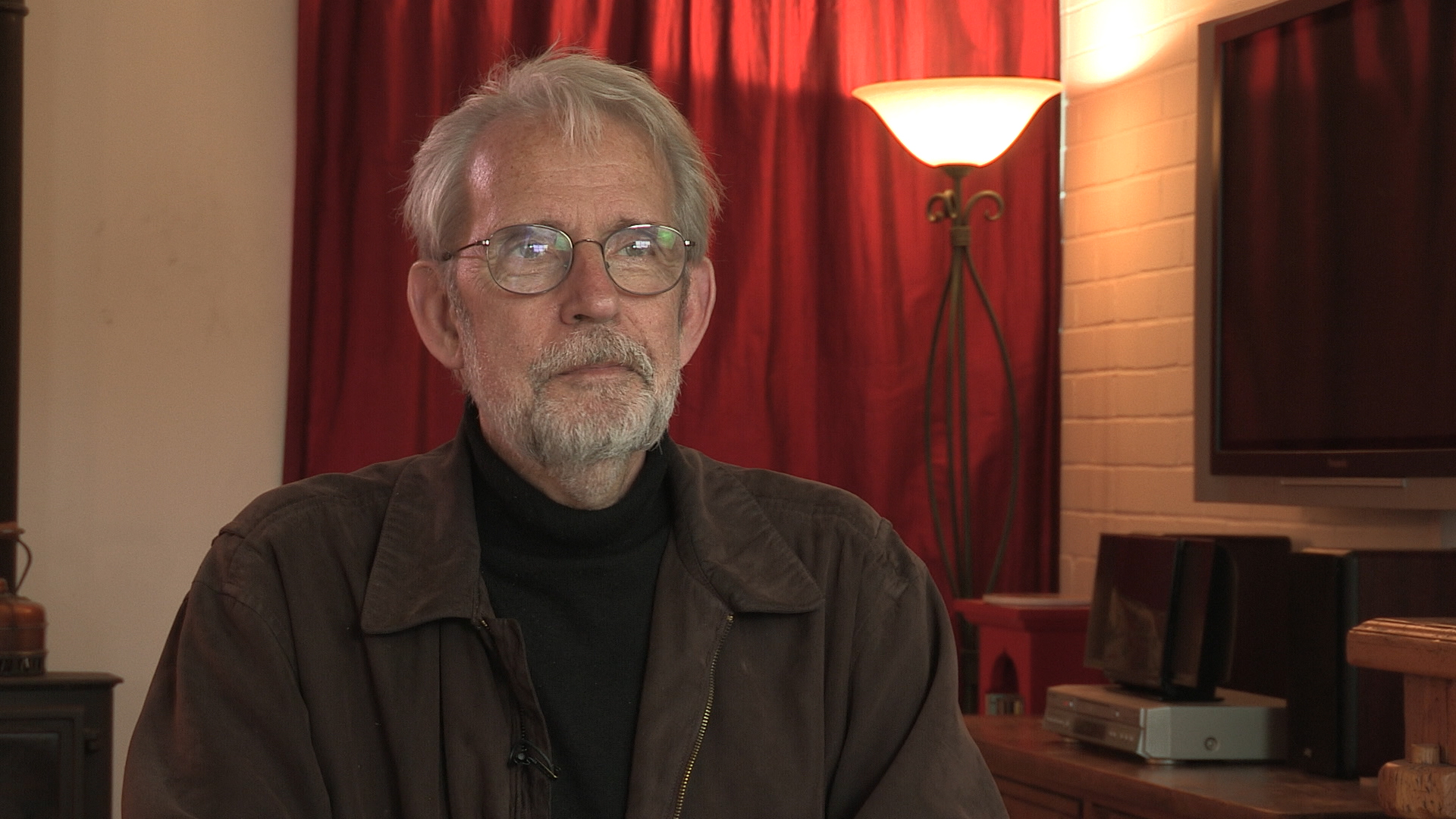 The 'scaffolding' of film structure
The transubstantiated forests of Europe
1
...
28
29
30
31
32
When you're working on a film, and I'm clearly saying when I'm working on a film, there are things that are good to have in your mind, which may not be immediately applicable to what you're doing. But they're concepts that permit you to come to terms with certain peculiarities of the way we make things creatively, and I think this applies not only to film, but to probably all of the arts as well.
But, the... the interior of a church is called a nave, and this is just what it's called. But, the question is: why is it called the nave? Because nave means ship. Naval obviously, the navy. So, the interior of the church, the cathedral, the Gothic cathedral is called: the ship. And the reason for this is that when you are building a Gothic cathedral, you have to, in fact, build a ship on the location of where the church is going to be, out of wood. It's not a real ship, but it looks like a ship, it looks like an upside down boat, made out of wood, and once you have this structure in place, then you can begin to put the stones of the cathedral on the outside of it. And this is particularly useful when it starts to come up to the apex of the roof, because otherwise these stones, when you think about it, how are you going to get them in place, you have to hold them up there, somewhere.
So, until you've put the keystone into place at the centre of the arch, these stones in a sense are just floating in air. But, in construction, they're supported by this wooden structure, so you're placing them, and then when they meet at the middle, you put a keystone in the middle of them, and then, on the outside of the nave, you put buttresses that lean against the stones to keep them from falling out this way. And then, when you've done all of that, if you're lucky, you now remove all of the wood, you pull it out, beam by beam, and the stones lock into place, they want to fall down, but they can't because they're prevented by the keystone and the buttresses, and so their gravity is forcing them into an even tighter thing. But, that cannot be done, simply by throwing stones up into the air, you have to place them in on a structure. And, if you happen to wander through Salisbury, or any of the cities where there is a cathedral as it's being built, at a certain point you would see an upturned ship made out of wood, standing there in the middle of the town, and you'd say, 'Look at that, there's the ship, there's the nave.'
And over the subsequent years and decades of construction, this nave would eventually be clothed in stone, and at the right point, it would be removed, and now, you have this miraculous thing that still affects us viscerally when we walk into one of these buildings, which is: how is it standing up there? How can this be? And, it is there because at a certain point in its evolution it had this internal structure, that allowed these impossible things to be put into place, and then we remove it, and now we're left with no visual evidence of what was in the middle.
And, in fact, a certain poetic way of looking at all this, is you look at Europe, and you wonder: Europe used to be a heavily forested continent, and now the forests are gone. Where did they go? Well, there are many reasons for that, but one of them is that the forests were transubstantiated into the empty spaces in the middle of all of these churches and cathedrals, so they are there, but they're there, kind of, with a dotted line around them. The wood itself is long gone, but in a poetic way, these forests are preserved in the miracle of the architecture of cathedrals.
Born in 1943 in New York City, Murch graduated from the University of Southern California's School of Cinema-Television. His career stretches back to 1969 and includes work on Apocalypse Now, The Godfather I, II, and III, American Graffiti, The Conversation, and The English Patient. He has been referred to as 'the most respected film editor and sound designer in modern cinema.' In a career that spans over 40 years, Murch is perhaps best known for his collaborations with Francis Ford Coppola, beginning in 1969 with The Rain People. After working with George Lucas on THX 1138 (1971), which he co-wrote, and American Graffiti (1973), Murch returned to Coppola in 1974 for The Conversation, resulting in his first Academy Award nomination. Murch's pioneering achievements were acknowledged by Coppola in his follow-up film, the 1979 Palme d'Or winner Apocalypse Now, for which Murch was granted, in what is seen as a film-history first, the screen credit 'Sound Designer.' Murch has been nominated for nine Academy Awards and has won three, for best sound on Apocalypse Now (for which he and his collaborators devised the now-standard 5.1 sound format), and achieving an unprecedented double when he won both Best Film Editing and Best Sound for his work on The English Patient. Murch's contributions to film reconstruction include 2001's Apocalypse Now: Redux and the 1998 re-edit of Orson Welles's Touch of Evil. He is also the director and co-writer of Return to Oz (1985). In 1995, Murch published a book on film editing, In the Blink of an Eye: A Perspective on Film Editing, in which he urges editors to prioritise emotion.
Title: The transubstantiated forests of Europe
Listeners: Christopher Sykes
Christopher Sykes is an independent documentary producer who has made a number of films about science and scientists for BBC TV, Channel Four, and PBS.
Tags: nave, church, keystone, Gothic, cathedral, ship, Europe, forest
Duration: 5 minutes, 13 seconds
Date story recorded: April 2016
Date story went live: 29 March 2017