NEXT STORY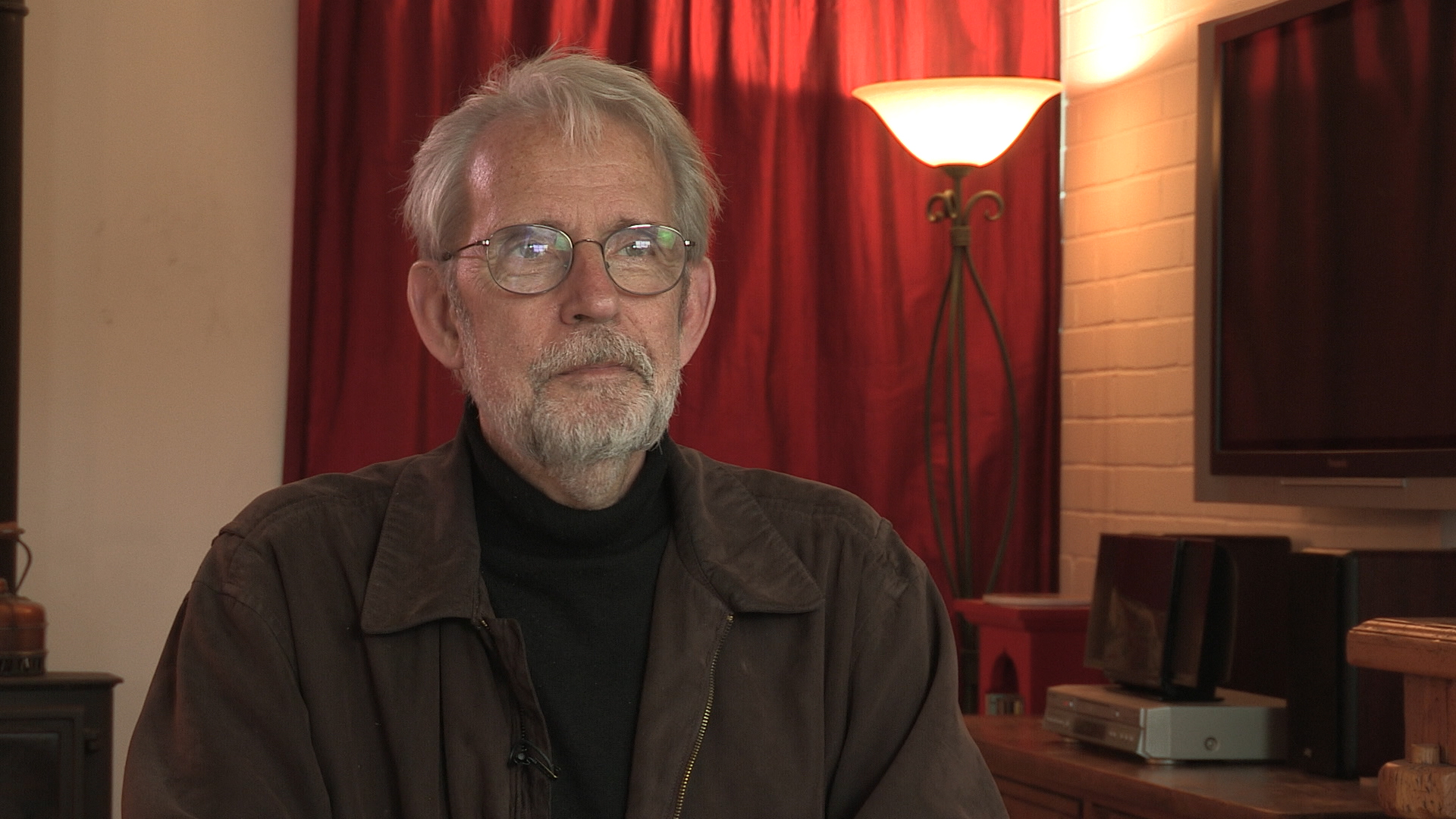 Creativity and Cairns-Smith's theory on origin of life
The 'scaffolding' of film structure
1
...
28
29
30
31
32
We do things in film, that in the initial putting together look awkward, in the same way that that ship made out of wood upside down must have looked awkward, but it's an essential part of getting to the final thing, once you have it removed.
As I sit here, thinking, the closest example I can think of is in The English Patient, the, the removal of a scene where Kip was terrorising everyone with a loaded gun because of Hiroshima, the atom blast – and this was an essential structural element in Michael Ondaatje's mind when he was writing the book, and it appeared to be important in the writing and the screenplay, because it was included. It was important that it was shot. This was a full scene in which everyone participated. And it went together perfectly well as a scene, but it did not work as a scene. Because it asked us to sympathise with a hundred thousand people which are the dead people in Hiroshima at a point long past where we... we were never asked to think about them before, and suddenly, a very dramatic scene was insisting that we along with Kip care about this. Otherwise Kip would just look like a madman. But we didn't want that, we didn't want him to appear as a madman, so it had to go.
And removing that scene was like removing the [scaffolding of the] nave. And now, what's going to hold things up? Well, it's a little more dramatic even than the cathedral, because at least in the cathedral they knew what they were doing, this was planned in advance. We are going to build this structure, and then put the stones on the outside, and then at a crucial moment we are going to remove the wood and hope that it stays up. So this... when we removed it – what, it will just collapse now. Because, there were certain things in Kip's behaviour that didn't make sense unless that scene was there. Luckily, thanks to Edie Ichioka, my assistant, replacing in an emotional sense, replacing Hiroshima with the booby trap that killed Hardy, that this was enough that could explain Kip's behaviour, and this in turn led to the removal of another scene, another piece of wood structure that came out, which was the articulate break-up of Hana and Kip, a fully written scene in which two lovers are coming to the end of their relationship. We never even dealt with that, so we were able to utilise Hana's shots in that scene, as if she were listening to the confession of the patient, and Caravaggio. Luckily, through a hole in the floor that allowed her to see them by implication talking to each other.
So, the point is that the kind of like the carbon atoms crunching into a new configuration giving you a diamond, these scenes... once the removal of the Hiroshima scene, once that was removed, the scenes around it collapsed under great pressure into this new configuration which actually wound up reflecting and casting a better light than was the case with those two other scenes in there. In retrospect, those two other scenes were like scaffolding, but for an end that could not have been visualised in advance until you got there. But they soaked up light; they took light away at a point in the film where you wanted more reflections, more... more photons so to speak. And, it's really what I'm talking about is an emotional realisation of the importance of what you might call scaffolding in constructing. That you have to do things that look momentarily awkward, sometimes on purpose, and other times, like The English Patient, inadvertently, in order to achieve this, the miracle. And I think that's what we respond to both in architecture, and in film, and probably in many other things, is this: how did that happen? And frequently it happens because of something that was seen to be essential, but was taken away and only exists as this phantom echo. And you don't see it, you see the miracle, but you don't see the thing that allowed the miracle to be achieved.
Born in 1943 in New York City, Murch graduated from the University of Southern California's School of Cinema-Television. His career stretches back to 1969 and includes work on Apocalypse Now, The Godfather I, II, and III, American Graffiti, The Conversation, and The English Patient. He has been referred to as 'the most respected film editor and sound designer in modern cinema.' In a career that spans over 40 years, Murch is perhaps best known for his collaborations with Francis Ford Coppola, beginning in 1969 with The Rain People. After working with George Lucas on THX 1138 (1971), which he co-wrote, and American Graffiti (1973), Murch returned to Coppola in 1974 for The Conversation, resulting in his first Academy Award nomination. Murch's pioneering achievements were acknowledged by Coppola in his follow-up film, the 1979 Palme d'Or winner Apocalypse Now, for which Murch was granted, in what is seen as a film-history first, the screen credit 'Sound Designer.' Murch has been nominated for nine Academy Awards and has won three, for best sound on Apocalypse Now (for which he and his collaborators devised the now-standard 5.1 sound format), and achieving an unprecedented double when he won both Best Film Editing and Best Sound for his work on The English Patient. Murch's contributions to film reconstruction include 2001's Apocalypse Now: Redux and the 1998 re-edit of Orson Welles's Touch of Evil. He is also the director and co-writer of Return to Oz (1985). In 1995, Murch published a book on film editing, In the Blink of an Eye: A Perspective on Film Editing, in which he urges editors to prioritise emotion.
Title: The 'scaffolding' of film structure
Listeners: Christopher Sykes
Christopher Sykes is an independent documentary producer who has made a number of films about science and scientists for BBC TV, Channel Four, and PBS.
Tags: The English Patient
Duration: 5 minutes, 34 seconds
Date story recorded: April 2016
Date story went live: 29 March 2017