NEXT STORY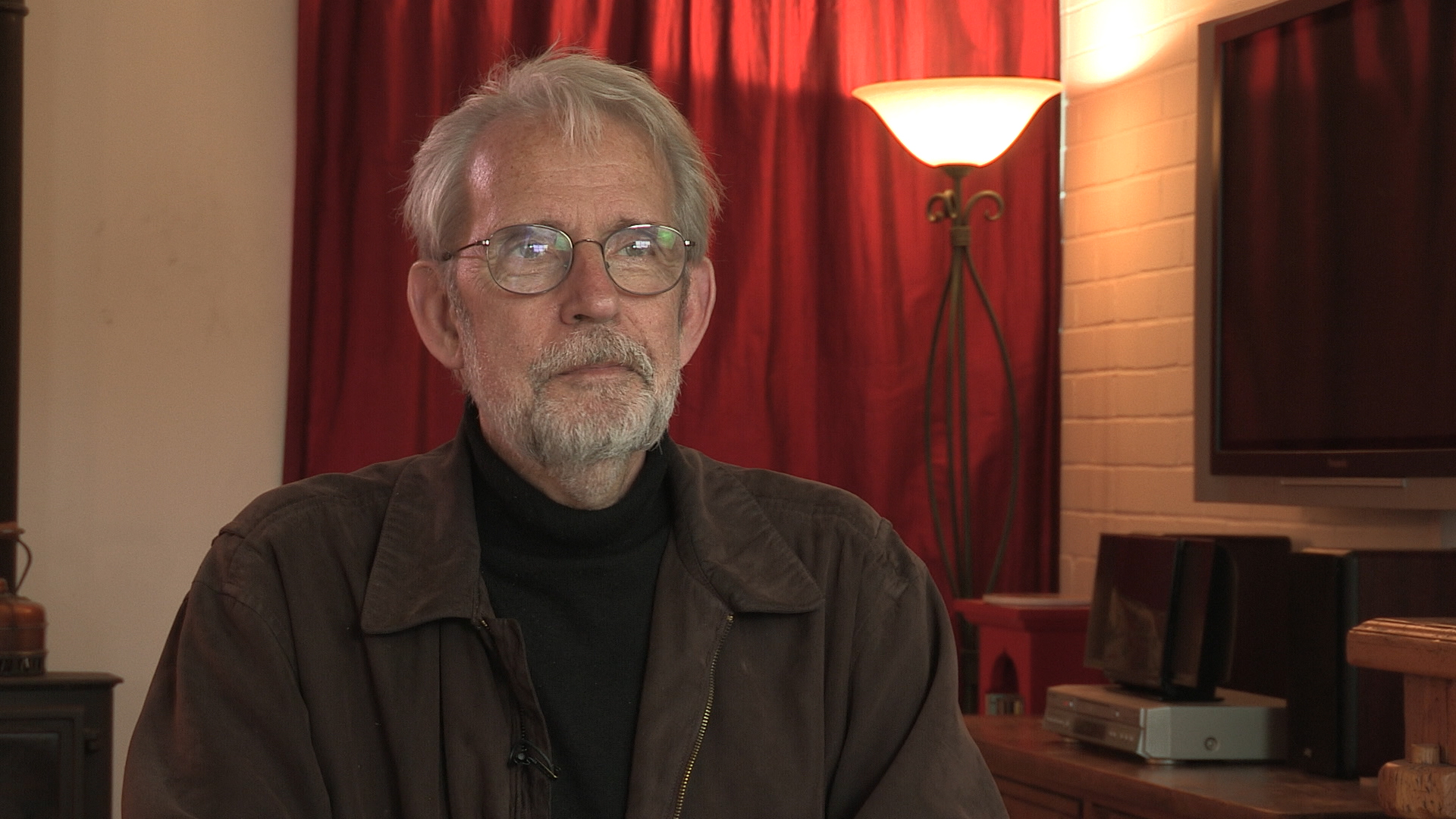 Am I an artist?
Creativity and Cairns-Smith's theory on origin of life
1
...
28
29
30
31
32
Parenthetically, I read that there's a biologist, I think his name is Cairns-Smith, up in Edinburgh, who believes that life originated along this same principle. That using the superstructure of certain primordial clay, interesting biblical term, but certain very fine grained clays of which there is an abundance in the early earth as there is today, that certain organic molecules could use this clay structure as a way to, sort of, form themselves into a sphere, that then the clay washes out, and you're left with something that is the primitive beginnings of a cell. And I'm sure I'm getting elements of this wrong, but it's... the basic principle is the... what he talks about is the principle of the arch. And he made this analogy that the biologist directly in terms of life, that... what he was talking about was not cathedrals, but these arches in the desert, these miraculous rock arches that you see. How did they get there? Well, they got there by the middle of the arch being a softer rock, that eventually washed out leaving the harder rock as an arch. But that it never could have gotten there without the presence of this other clay like substance.
So, it's a very useful way of thinking of creativity, both, maybe in terms of the origin of life itself, but certainly in the process of making what we're making. Where we want to aspire to these things that somehow seem to miraculously support themselves in thin air, rather than, I think it's more helpful if you think of the opposite, which is a film that is so clearly self-supporting with posts and beams, it's just it's obvious what it's doing and why it's doing it, it's like looking at a frame structure, and it's clear why it is there. We understand structurally what's going on, even if we don't know consciously that. But subconsciously, we realise, 'Oh, well that's obvious.' Yet, that doesn't make the heart leap when you see it. I think that's one of those meta-goals that we all try to achieve, which is some kind of miraculous something that seems to be self-supporting in a way that is not easily understandable at first glance.
Born in 1943 in New York City, Murch graduated from the University of Southern California's School of Cinema-Television. His career stretches back to 1969 and includes work on Apocalypse Now, The Godfather I, II, and III, American Graffiti, The Conversation, and The English Patient. He has been referred to as 'the most respected film editor and sound designer in modern cinema.' In a career that spans over 40 years, Murch is perhaps best known for his collaborations with Francis Ford Coppola, beginning in 1969 with The Rain People. After working with George Lucas on THX 1138 (1971), which he co-wrote, and American Graffiti (1973), Murch returned to Coppola in 1974 for The Conversation, resulting in his first Academy Award nomination. Murch's pioneering achievements were acknowledged by Coppola in his follow-up film, the 1979 Palme d'Or winner Apocalypse Now, for which Murch was granted, in what is seen as a film-history first, the screen credit 'Sound Designer.' Murch has been nominated for nine Academy Awards and has won three, for best sound on Apocalypse Now (for which he and his collaborators devised the now-standard 5.1 sound format), and achieving an unprecedented double when he won both Best Film Editing and Best Sound for his work on The English Patient. Murch's contributions to film reconstruction include 2001's Apocalypse Now: Redux and the 1998 re-edit of Orson Welles's Touch of Evil. He is also the director and co-writer of Return to Oz (1985). In 1995, Murch published a book on film editing, In the Blink of an Eye: A Perspective on Film Editing, in which he urges editors to prioritise emotion.
Title: Creativity and Cairns-Smith's theory on origin of life
Listeners: Christopher Sykes
Christopher Sykes is an independent documentary producer who has made a number of films about science and scientists for BBC TV, Channel Four, and PBS.
Tags: Graham Cairns-Smith
Duration: 3 minutes, 4 seconds
Date story recorded: April 2016
Date story went live: 29 March 2017