NEXT STORY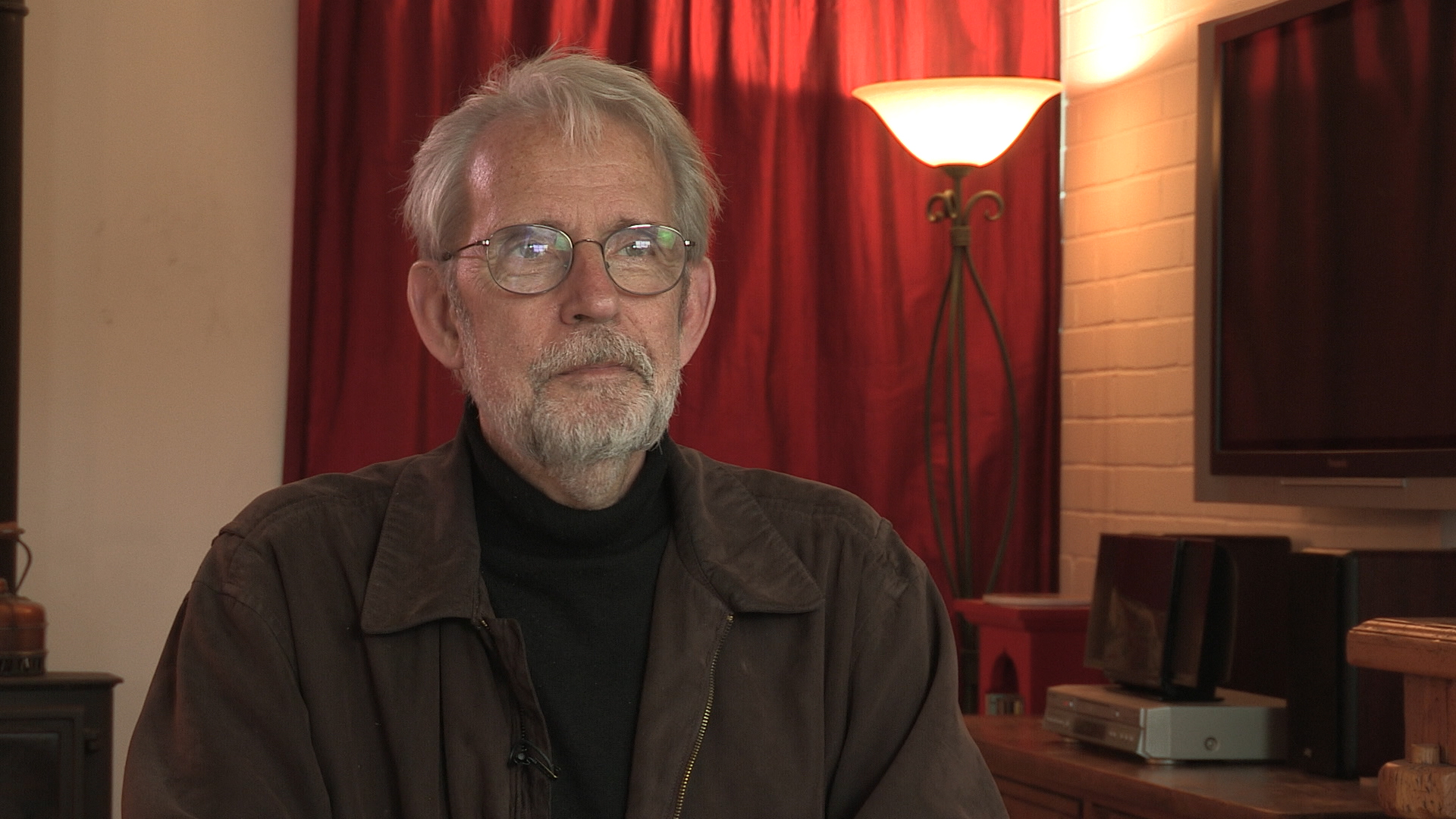 R2-D2 – the origin of the name
The use of 'the singing semi' sound in films
1
...
28
29
30
31
32
What I was looking for is: I was working on a film called The Rain People, which is the first feature film that I had worked on. And, there was a scene in the film of Robert Duvall and Shirley Knight having a love affair, they had recently met, he was playing a policeman and she was a wife on the run from her husband. And, they were in bed together, and he was telling about his life and how he came and his wife died in a fire, and that's how he came to be where he was. And, what I wanted was something... and there was no music for this scene, but I wanted something that conveyed the gigantic space around them, because he was living in a trailer park somewhere in Nebraska in the middle of the Mid-West, these vast plains of America. And, it was something that they shot at night, really, and they may have shot it, I wasn't there during the shooting, but they may have shot it inside a sound stage, or something. They dragged the trailer into an enclosed space. But what we were looking at, in the film, was a trailer in a trailer park in the middle of the Mid-West, at night. And I wanted some sound that gave you the feeling of this distant world out there. And it was a very sad story that he was telling, and somehow, this sound, which was long and prolonged got at the yearning quality of what was in his story, and also spoke eloquently about the vast dark space that surrounded this lonely trailer in the middle of Nebraska in 1968.
And this sound acquired a name, it was called 'the singing semi'. And it has subsequently appeared in a number of films, some of which I have worked on, and others that it just gets used in films where you want to somehow convey that element. You're not supposed to do this, but I reused that sound in The Godfather, and it's the sound you hear in the background of the funeral of Don Corleone. When they're at the cemetery in New York, which is on Long Island, in the distance, you see a traffic expressway, that elevated expressway, and you see cars in the distance. I've travelled that road myself, because I grew up in New York, and I would be riding and I'd look down at the cemetery. So, here we are in the film, in the cemetery, looking up at these cars. And as an atmosphere for the funeral, I laid in this sound of the... [nnnnn] sound. And that's almost the only sound in the whole scene. There's almost no dialogue in the scene. There's a little bit of what we call 'Foley', which is footsteps and clothes rustle, and a few doors closing of the cars as people get in and out. But, otherwise, it's a very sparse sound for the funeral. No music. And seemed to be the right choice for that, which is a different kind of scene than the scene with Duvall and Shirley Knight in The Rain People. But... so these sounds can be clearly repurposed. You shouldn't do it too much, otherwise people start to know what to expect. But, there is a degree of flexibility in the kind of use of these sounds.
Born in 1943 in New York City, Murch graduated from the University of Southern California's School of Cinema-Television. His career stretches back to 1969 and includes work on Apocalypse Now, The Godfather I, II, and III, American Graffiti, The Conversation, and The English Patient. He has been referred to as 'the most respected film editor and sound designer in modern cinema.' In a career that spans over 40 years, Murch is perhaps best known for his collaborations with Francis Ford Coppola, beginning in 1969 with The Rain People. After working with George Lucas on THX 1138 (1971), which he co-wrote, and American Graffiti (1973), Murch returned to Coppola in 1974 for The Conversation, resulting in his first Academy Award nomination. Murch's pioneering achievements were acknowledged by Coppola in his follow-up film, the 1979 Palme d'Or winner Apocalypse Now, for which Murch was granted, in what is seen as a film-history first, the screen credit 'Sound Designer.' Murch has been nominated for nine Academy Awards and has won three, for best sound on Apocalypse Now (for which he and his collaborators devised the now-standard 5.1 sound format), and achieving an unprecedented double when he won both Best Film Editing and Best Sound for his work on The English Patient. Murch's contributions to film reconstruction include 2001's Apocalypse Now: Redux and the 1998 re-edit of Orson Welles's Touch of Evil. He is also the director and co-writer of Return to Oz (1985). In 1995, Murch published a book on film editing, In the Blink of an Eye: A Perspective on Film Editing, in which he urges editors to prioritise emotion.
Title: The use of 'the singing semi' sound in films
Listeners: Christopher Sykes
Christopher Sykes is an independent documentary producer who has made a number of films about science and scientists for BBC TV, Channel Four, and PBS.
Tags: The Rain People
Duration: 4 minutes, 25 seconds
Date story recorded: April 2016
Date story went live: 29 March 2017