NEXT STORY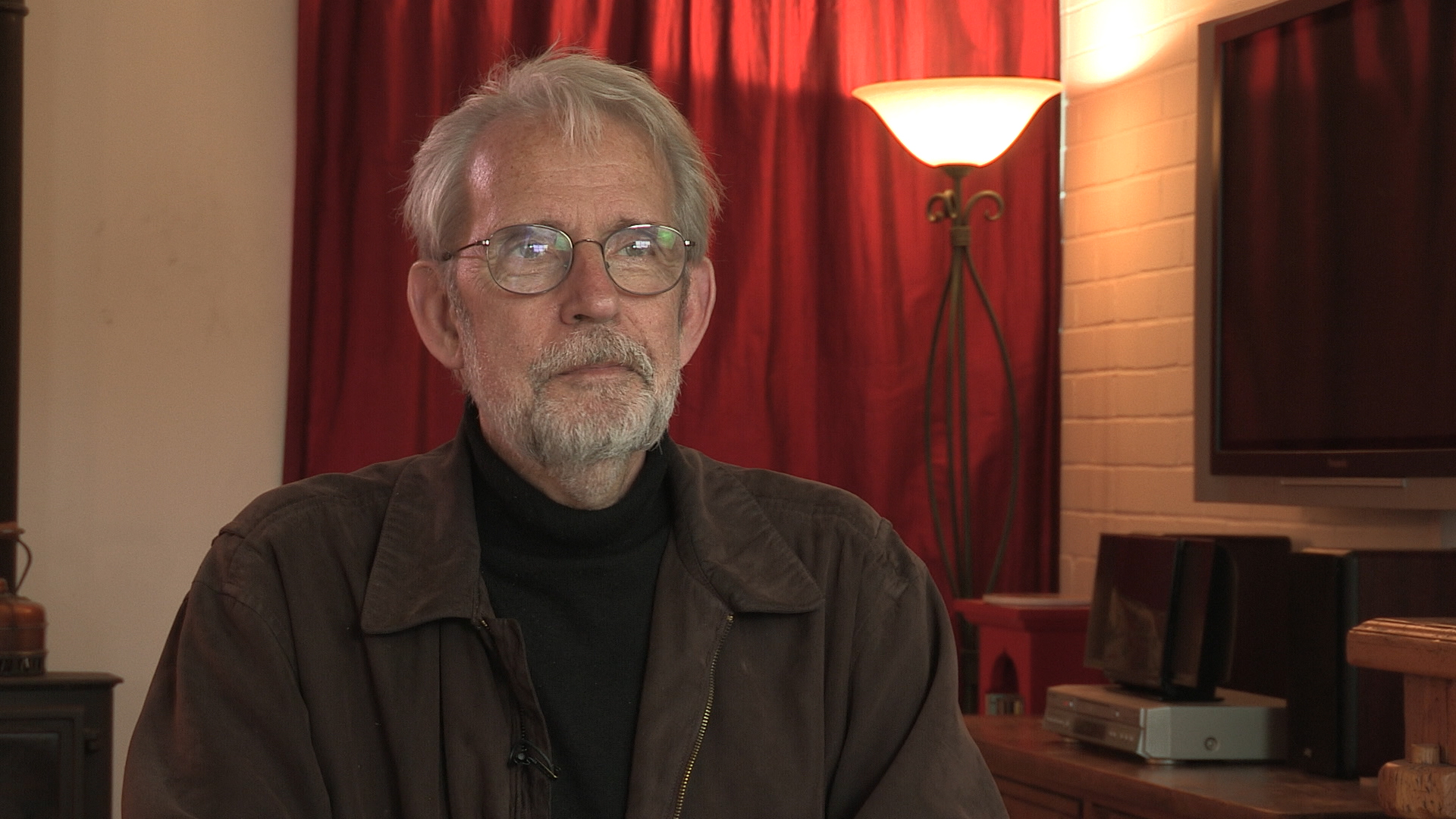 The right kind of directorial intervention
'This is one of those moments': Bob Evans approves our work
1
...
3
4
5
6
7
...
32
This was an unusual thing to do, to screw around with music like this, but we were in a desperate situation so that's what I did. And we... I took it into the mixing theatre, and we mixed it that way, and then called Bob Evans and said, 'Come down and listen to this cue.' So he came, and everyone... I knew it was going to work, but everyone else was, like, what's he going to say? And so he came in very impatiently, and he had a bad back at that time so there was a hospital bed in the mixing room, and he would lie down on the bed. 'Okay, play it.' And we played the scene, and when the scene was over, he jumped out of bed, forgot about his bad back, and he said, 'Fantastic. Give me a telephone.' So we gave him a telephone with a long cord on it, and he started to... 'Go back to the head of the scene', and he started dialling the phone, and walked up to the screen, and turned around and said, 'Roll it.' And he got... On the other end of the phone was Charlie Bluhdorn, who was the head of Gulf and Western, which was the parent corporation that then owned Paramount. And he said, 'Charlie, listen to this', and he held the telephone up to the screen, and we ran the scene. And I was sitting in the back with Dick Portman, the lead mixer on the film, and we looked at each other as if to say, 'This is one of those moments.' Because here is the head of the studio holding a telephone up to the screen, and his shadow is being cast on the screen. And what's on the screen is the fictional head of a studio who is pulling back the sheets, revealing more and more blood, and then this actual decapitated horse's head that has been put inside his bed. And the scene is over, and he talks to Bluhdorn, 'Yes, it's fantastic, okay, great. You know, click.' And then, 'Great work, keep up the good work.' And he leaves, and we never hear from Bob Evans again.
So somehow, that scene satisfied him that it was going to be okay, whatever the problem was. And we just continued to mix the film the way we had wanted to do it in the first place. But that image is still imprinted on my retina somewhere, of this guy holding a telephone up to the screen, with the horse's head playing in the background. I can't imagine what it sounded like to Charlie Bluhdorn at the other end, because you know, what would it sound like, going over the telephone line, without the picture? But the net result was all good as far as we were concerned.
Born in 1943 in New York City, Murch graduated from the University of Southern California's School of Cinema-Television. His career stretches back to 1969 and includes work on Apocalypse Now, The Godfather I, II, and III, American Graffiti, The Conversation, and The English Patient. He has been referred to as 'the most respected film editor and sound designer in modern cinema.' In a career that spans over 40 years, Murch is perhaps best known for his collaborations with Francis Ford Coppola, beginning in 1969 with The Rain People. After working with George Lucas on THX 1138 (1971), which he co-wrote, and American Graffiti (1973), Murch returned to Coppola in 1974 for The Conversation, resulting in his first Academy Award nomination. Murch's pioneering achievements were acknowledged by Coppola in his follow-up film, the 1979 Palme d'Or winner Apocalypse Now, for which Murch was granted, in what is seen as a film-history first, the screen credit 'Sound Designer.' Murch has been nominated for nine Academy Awards and has won three, for best sound on Apocalypse Now (for which he and his collaborators devised the now-standard 5.1 sound format), and achieving an unprecedented double when he won both Best Film Editing and Best Sound for his work on The English Patient. Murch's contributions to film reconstruction include 2001's Apocalypse Now: Redux and the 1998 re-edit of Orson Welles's Touch of Evil. He is also the director and co-writer of Return to Oz (1985). In 1995, Murch published a book on film editing, In the Blink of an Eye: A Perspective on Film Editing, in which he urges editors to prioritise emotion.
Title: 'This is one of those moments': Bob Evans approves our work
Listeners: Christopher Sykes
Christopher Sykes is an independent documentary producer who has made a number of films about science and scientists for BBC TV, Channel Four, and PBS.
Tags: The Godfather, Robert Evans, Charles Bluhdorn, Robert Portman
Duration: 3 minutes, 12 seconds
Date story recorded: April 2016
Date story went live: 01 March 2017