NEXT STORY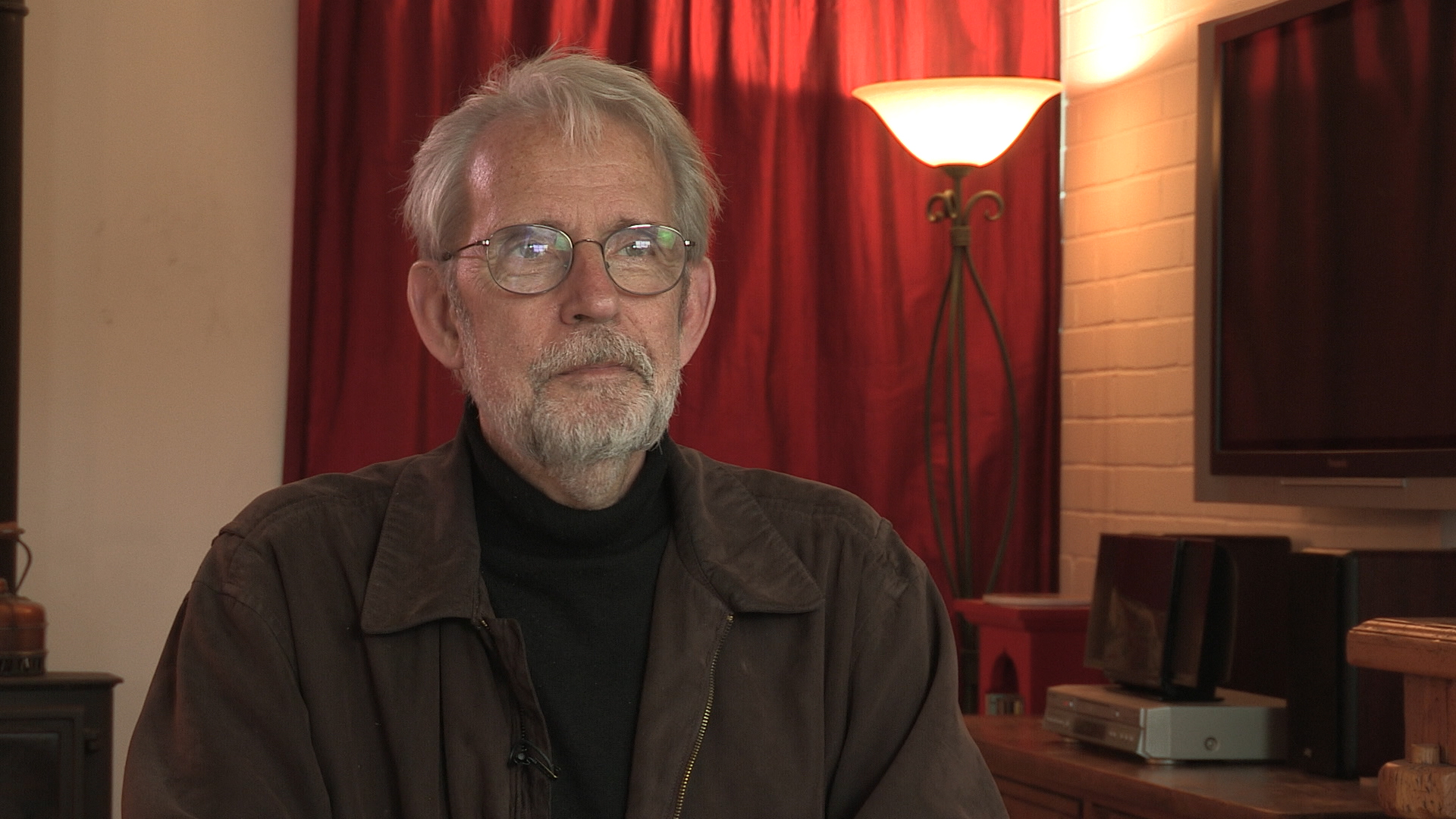 You are a sound man – you can edit the picture
Harried executives pay little attention
1
...
4
5
6
7
8
...
32
We previewed the film, and we had a very successful preview. The head of the... The executive who had been appointed to the film, however, thought that the preview had gone very poorly. I don't know where he got that idea. And there was a wonderful scene in the lobby afterwards, where this executive was complaining about a preview that, by every other standard, the audience had gone crazy and started screaming about the film right from the beginning. Francis whipped out his checkbook and said, 'Ned' – to the executive – 'I'm going to write you a check for $700,000 right now, and I'm going to buy the film back from you.' And he started to write out the check, and Ned Tanen said, 'Oh, wait a minute, Francis, wait a minute, wait a minute.' And later on, Francis said, 'One of the biggest regrets of my life is that I didn't keep on writing that check and actually buy the film', because of course, it went on to make many, many millions of dollars. And Francis would have become even richer than he was, if he had done that.
Ned, after that, took me aside and, you know, I was just the mixer on the film, and he said, 'I'm very concerned. I think this is a terrible soundtrack, it's an embarrassment to Universal Studios.' And then he turned and walked away, and... What is he saying, why is he saying this? And I used the same technique I had used with Bob Evans, which is trying to get inside... Why would he say that? And we had made a decision in the film, at a certain point, to completely supress a line of dialogue. And the rationale was that the engines of the cars were roaring, the music was playing very loud, and an adult was yelling at one of the people, Terry the Toad. And we thought it would be funny if we just held the dialogue out, and the reason you didn't hear the dialogue is that everything else is so loud.
And that was the version that Ned, the executive, had seen. And I thought, well, if his attention to the soundtrack surfaced at a point, and he looked at the film and said, 'Somebody is moving their lips and I can't hear the dialogue, then this is wrong.' He didn't interpret it as a creative act, he interpreted it as a mistake. I was just guessing this, so I thought, well, okay, let's split the difference and we'll put in a little bit of this dialogue. We ran the film for him at another preview about a week later, and otherwise, it was exactly the same film. And he came up to me afterwards and said, 'I don't know what you did, but it's fantastic, just... What a fantastic soundtrack.' And you know, what's the takeaway from that? I don't know. It is a general observation that executives, harried executives, have a limited attention to various things. They're thinking about a lot of things about the film you're working on, but many other films as well, and so there's a traffic jam going on there. If they focus on some aspect of the film in a brief window of attention, and they detect a defect, they will extend that defect to the whole film. It's like if you're going to buy a house, and you go through the house rattling doorknobs, which is a relatively trivial thing. But if the doorknobs are loose, that kind of tells you, maybe the maintenance of this house is not what it should be. It's not, you know, it's just a conclusion that you try to come to, given the fact that you can't do a complete survey of the house. So it's some equivalent of that. Anyway, the good news is that approach worked.
Born in 1943 in New York City, Murch graduated from the University of Southern California's School of Cinema-Television. His career stretches back to 1969 and includes work on Apocalypse Now, The Godfather I, II, and III, American Graffiti, The Conversation, and The English Patient. He has been referred to as 'the most respected film editor and sound designer in modern cinema.' In a career that spans over 40 years, Murch is perhaps best known for his collaborations with Francis Ford Coppola, beginning in 1969 with The Rain People. After working with George Lucas on THX 1138 (1971), which he co-wrote, and American Graffiti (1973), Murch returned to Coppola in 1974 for The Conversation, resulting in his first Academy Award nomination. Murch's pioneering achievements were acknowledged by Coppola in his follow-up film, the 1979 Palme d'Or winner Apocalypse Now, for which Murch was granted, in what is seen as a film-history first, the screen credit 'Sound Designer.' Murch has been nominated for nine Academy Awards and has won three, for best sound on Apocalypse Now (for which he and his collaborators devised the now-standard 5.1 sound format), and achieving an unprecedented double when he won both Best Film Editing and Best Sound for his work on The English Patient. Murch's contributions to film reconstruction include 2001's Apocalypse Now: Redux and the 1998 re-edit of Orson Welles's Touch of Evil. He is also the director and co-writer of Return to Oz (1985). In 1995, Murch published a book on film editing, In the Blink of an Eye: A Perspective on Film Editing, in which he urges editors to prioritise emotion.
Title: Harried executives pay little attention
Listeners: Christopher Sykes
Christopher Sykes is an independent documentary producer who has made a number of films about science and scientists for BBC TV, Channel Four, and PBS.
Tags: American Graffiti, Ned Tanen, Francis Ford Coppola, Terry the Toad
Duration: 4 minutes, 44 seconds
Date story recorded: April 2016
Date story went live: 01 March 2017